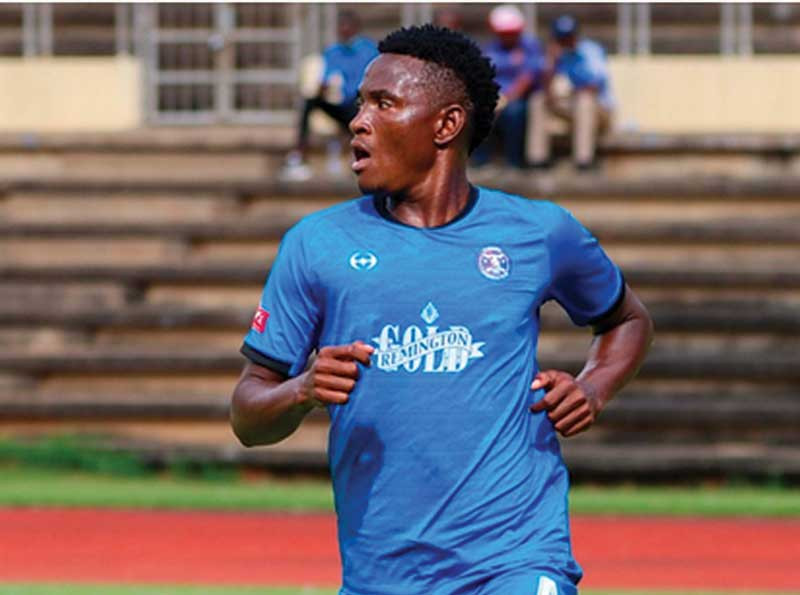 SOCCER Star of the Year second runner-up Frank Makarati's camp has refuted reports that he has signed a two-year contract extension with Harare giants Dynamos (DeMbare).
Dynamos have been looking to pin down the star defender whose contract expires at the end of the month
Makarati has been one of the key players for DeMbare in the just ended season as the team finished third and is understood to have a subject of interest from local clubs and those beyond borders.
Dynamos spokesperson Tinashe Farawo bizarrely announced on his Facebook page on Tuesday night that Makarati has agreed to stay at the club for the next two years.
However, Makarati's manager Trust Nyambiya said it was a huge blunder on the part of Dynamos to make an inaccurate announcement.
"This is a huge mistake by Dynamos because we have not signed anything with them as yet. The agreement we made is that Frank will not join any local team apart from Dynamos in the event that we don't find a foreign club for him," he told NewsDay Sport.
"Look, Frank was Soccer Star of the Year second runner-up and at the age of 29 I think it is the right time to consider a big move for him outside the country. But the offer from Dynamos is quite good but we want to explore opportunities from outside the country."
Premier Soccer League newcomers Simba Bhora were reportedly monitoring the player as well as South African Championship side Black Leopards.
This comes barely a day after Dynamos announced the appointment of Herbert Maruwa as the head coach for the club.
"I am pleased to confirm that Frank Makarati will be at Dynamos for the next two years," Farawo wrote on his Facebook page
Contacted for comment, Farawo said it was true that the player will be staying at the club.
"It's true, Makarati will be at the club for the next two years. I will leave any other comment for the coaches but what we are doing is to try and provide the tools of the trade to the technical team," said Farawo.
Makarati could still end up staying at Dynamos if he fails to get a good deal beyond the country's borders.
Follow us on Twitter @NewsDayZimbabwe
Related Topics