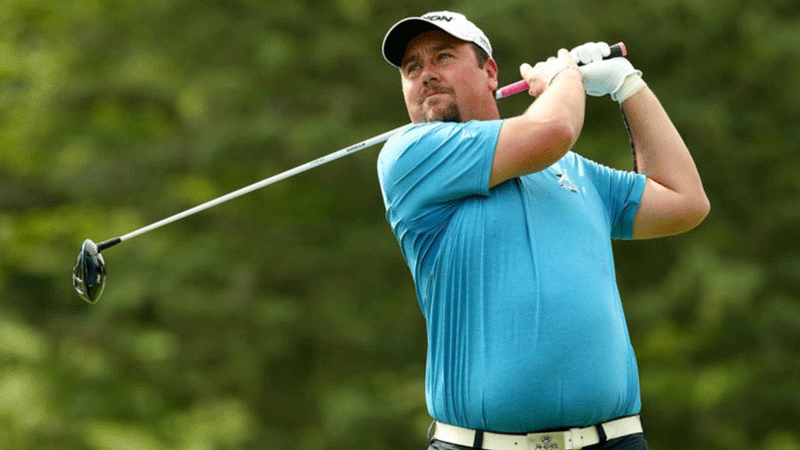 INFORM South African professional golfer Jaco Alhers has praised the immaculate state of Royal Harare Golf Club saying it will provide a proper test for golfers in this year's FBC Zimbabwe Open which tees off this morning.
The scenic Royal Harare Golf Club, which is widely regarded as one of Africa's grandest golf courses, will provide the perfect setting for the 2023 edition of Zimbabwe's flagship tournament which boasts of a star-studded field of some of the finest golfers on the Sunshine Tour and beyond.
One of the players being tipped to challenge for this year's title is the 40-year-old well-travelled South African, who boasts of 11 wins on the Sunshine Tour.
Ahead of today's tee off he revealed how he is fascinated by the Royal Harare layout describing the course, which is this year celebrating its 125th anniversary, as one of Africa's foremost golf courses.
The golfer, who joins most of his compatriots, who have been left in awe of Royal Harare's impressive layout, also opened up on his desire to claim the title which has so far proved elusive.
"It's just such a good environment to come and play golf and the spectators and the people always love to have us here, it's just one of those beautiful weeks on the Sunshine Tour," Alhers said.
"Royal Harare Golf Club is such an old gem definitely. It's a course that not a lot of people can play or come to Zimbabwe to come play. And it's a hell of a golf course you know, it's so nice to play.
"I Iike the golf course so much and I always play well here and it (The Zimbabwe Open) is one that I would love to win. You need to come and play it on a bucket list. You have to hit good off the tea and the greens are immaculate. The greens are a little raised when they firm them up it becomes a proper test. It's not a long golf course, but it's just a good design," he said.
Alhers will head into the FBC Zimbabwe Open on the back of a win in the last event on the Sunshine Tour when he clinched a four-shot victory in the Tour Championship at Serengeti Estates in Johannesburg on April 23.
Having finished in the top 10 in each of his last three visits to Zimbabwe including a creditable fourth position during last year's FBC Zimbabwe Open, Alhers is desperate to do well at this year's tournament.
He will, however, face some tough competition from his compatriots who have dominated the Zimbabwe Open since its return on the Sunshine Tour schedule in 2010.
Among the favourites for this year's title is Albert Venter, who has very fond memories of his previous visit to Harare when he claimed the coveted title for his maiden Sunshine Tour victory.
Venter is one of two former FBC Zimbabwe Open winners in the field together with the 2016 champion Lyle Rowe.
Zimbabwe also has a very good chance of ending South Africans' dominance of the tournament after rising star Kieran Vincent, who is fresh from a brilliant win on the Asian Tour, decided to enter the event.
The 25-year-old Vincent is joined by compatriots Robson Chinhoi, Visitor Mapwanya and Nyasha Muyambo, who have all registered victories on the east Africa-based Safari Tour over the past few months.
Related Topics