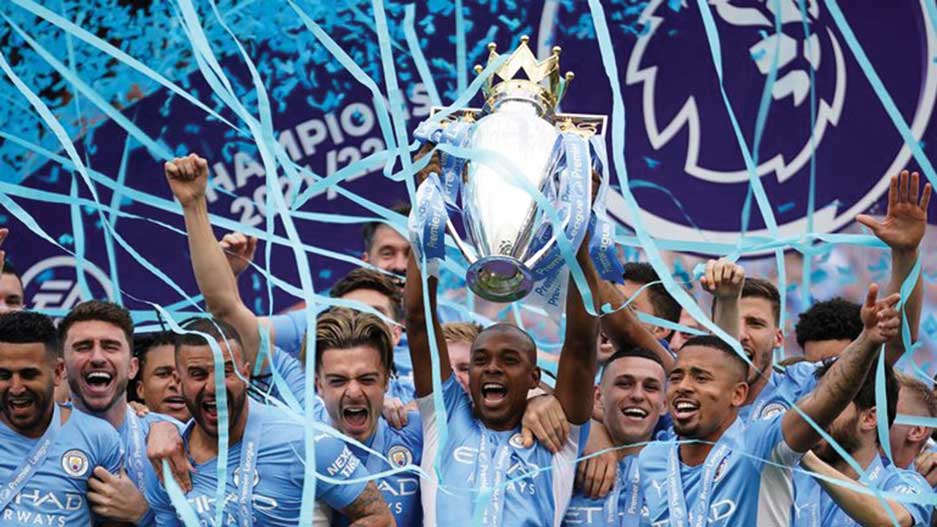 BY ZAK HAWA SO how do we console ourselves during this annual debilitating time in our lives when we are all at a loss with what to do with ourselves?
We simply wile away the time doing the mundane, we pretend that all of a sudden we are now infatuated with multi-million dollar Formula 1 racing machines hurtling around man made tracks, we obsess with a now BEASTless Springbok rugby team while they struggle with a dish of Welsh rabbit and we marvel incredulously at a Nadal and Djokovic repeatedly pummeling their younger opponents to smithereens.
But these pastimes while impressive and stimulating never satisfy our craving. Our partners do their level best to compensate by pampering and spoiling us, but we remain aloof and even sad.
You see, until the season recommences, until we get our next hit, we are useless. When this does happen and the season actually kicks off again, the relief is palpable in every ounce of us, felt in our every sinew, felt in our every pore and felt in our entire being.
We now feel whole again, we feel alive again and dare I say it, we feel human again.
This year due to the double whammy effect of the COVID impact on fixtures as well as the upcoming Qatar World Cup being played in November, the new season will start earlier than usual with the new season literally just a few weeks away.
What this in essence means apart from earlier relief for us soccer junkies, is that the players who have had an even shorter close season than ever before, will then have a couple of months of league football before the World Cup begins in November!
This is in my humble opinion contributing to the rather underwhelming transfer activity we are currently witnessing.
However I suppose it's not altogether surprising given that many players would rather choose to stay in familiar surroundings a few months before the World Cup to ensure regular match time.
A move to a new club may appear to be a smart career move but may not necessarily be the ideal preparation just months before the start of the World Cup, especially if a player doesn't hit it off at his new club immediately.
On the other hand, some players might consider a transfer prudent and sensible at this juncture especially if they are not playing regularly at their current club.
They would hope that the change of clubs would guarantee more playing time and a chance to maximize their chances of making their national sides.
One such player who has opted to change clubs to ensure he stays above the radar, gets noticed and guarantees his place in the national side is Raheem Sterling who has this week made the move from Man City to Chelsea for a rather hefty 50 million GBP.
I'm not wholly convinced that Raheem is worth this amount of sterling and believe that playing at City made him appear greater than the player he actually is.
Unfortunately he will arrive at Chelsea with ludicrously massive expectations and unnecessary pressure to perform right from the outset.
My worry is that ultimately, not only will he fail to deliver but I fear that he will be judged way too quickly as well as unfairly and cast in the same hall of failure as a certain Romelu Lukaku.
Chelsea meanwhile have been saved from extinction by new ownership. As a leading club in the capital, they were always likely to attract a number of keen suitors the moment the Russians were shown the door. They have thus far appeared over eager and overzealous in assisting key defensive stalwarts of theirs like Rudiger and Christiansen to jump ship.
Notwithstanding the financial muscle at their disposal, a bit of caution, common sense and calm is required or it won't be long before Chelsea once again becomes more famous for its annual flower show than its football club which would be sad given their extraordinary and successful recent history!
At this moment though, they and every other club are able to avoid a serious examination of their own shortfalls, credentials and failures, because of the current shockingly bad handling of their Premier league rival and one time major powerhouse Manchester United who have been almost as bad off the pitch recently as they have been on it for the last decade!
Their failure at the time of writing to secure major recognizable acquisitions would lead one to believe that United had won the Premier league last season, to believe that United has a settled proven squad and to believe that United therefore had very little need for any tweaking or restructuring of their squad.
The truth of course is radically different with Ten Hag now being appointed as their 5th permanent manager since the old fox Ferguson retired. Sir Alex himself had managed as only he could, to paper over the cracks with a ridiculously thin squad to mastermind yet another title triumph in 2013 before retiring into the sunset on a glorious high.
United under David Moyes the next season did not reinforce their squad adequately because the Scott  was not yet fully trusted and were therefore not able to paper over the cracks as easily as Sir Alex had been able to ,and the rest as they say is history.
United have been unable to add to or even come close to winning another Premier League title since.
I mention this because I fear that United's comfortable 4-0 preseason victory over Liverpool this week has United fans cock a hoop and indeed daring to suggest that United needn't upset this winning formula, that they are on the right track and that they should give the current squad the benefit of doubt. OH my oh my!!!
Old footy fans of once legendary club Zimbabwe Saints will vividly remember the day they thrashed Coventry City of the English top flight 4-2 in a friendly at Barbourfields Stadium in 1983.It was a sight to behold watching the dazzling dynamic left winger Joseph Machingura terrorize the Coventry City defense the entire match as Saints reigned supreme and gave our English visitors a proper Mzilikazi soccer lesson.
The moral of the story is that despite the huge excitement, no one at the time was going around thinking that our Saints were better than their English counterparts based on a pre-season friendly.
Time doesn't stand still and Manchester United need to take stock of themselves and realize that they are still woefully inept, so horribly second rate, so distinctly average, that they need a major player overhaul and soon! Right now, the failure to land even one elite player with a mere 3 weeks to go before the season starts(If indeed the De Jong and Martinez deals have been concluded in the interim, I say kudos-they are both class acts but so much more is required. And for crying out loud, resolve the CR7 drama now!) represents such a brutal failure on their part and an embarrassment to their glorious brand and history.
Meanwhile across the City, the real Manchester have discretely and efficiently gone about their transfer business like the smooth purring Rolls Royce they are, with Haaland now driving the cavalry which has been further bolstered by the purchase of Kelvin Philips from Leeds.
Liverpool too are now with Klopp behaving like a team on top with their remarkable purchase of Nunez done so quickly and quietly that you could hear a pin drop!
Am I though the only person feeling somewhat miffed at the way they said Adio to Sadio while immediately thereafter showering Salah with all the Maney!
Till the next time…
Related Topics