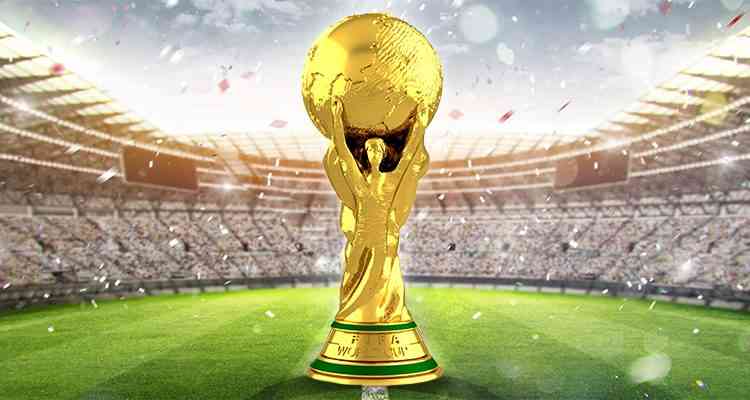 PELE famously once remarked that an African country would win the most coveted trophy in football, the World Cup by the year 2000.
Twenty two years later, his comment is looking totally absurd as no African side has ever reached the semi-finals with African teams reaching the quarter finals and no further on just three occasions.
What's gone wrong, what's the matter, why has African football failed to reach the highest pinnacle?
Why have African teams continually promised so much and yet delivered so very little?
In fact why does it seem that not only are they failing to scale the highest summit, but they are now also starting to lag behind? Quite honestly, I believe that for the very first time in decades, no African team is genuinely capable of winning this year's World Cup.
When Pele made this comment in 1977, he was ridiculed. After all, Tunisia's shock 3-1 victory over Mexico in the 1978 World Cup played in Argentina was Africa's first ever victory at a World Cup.
His comment was all the more bizarre as Africa's representative at the previous World Cup in Germany in 1974 was Zaire (now Democratic Republic of Congo) who returned home with a dismal record of three defeats having scored zero goals and conceded fourteen!
The 1982 World Cup though was the first time that anyone seriously started to note the improvement and potential of African football. Both Algeria and Cameroon can feel extremely hard done by knowing that they were definitely up for it and certainly not second best.
Cameroon drew all three of their first round matches and failed to progress to the next round at the expense of eventual tournament winners Italy who had exactly the same number of points but who scraped through having scored a solitary extra goal.
The Cameroonians will wish that they had VAR in the mix back then because they had a goal wrongly chalked off for offside in their match against Peru which had it stood, would have seen them top the group.
Instead they went home with their heads held high while Italy advanced to future fame and fortune. Algeria, meanwhile, remarkably and quite comfortably defeated the notoriously tough and eventual runners up Germany 2-1,but then somehow contrived to lose 2-0 to European minnows Austria before being triumphant against South American challengers Chile 3-2 in their final group match.
What was to transpire thereafter in the final decider between Germany and Austria was a blatant example of crystal clear collusion and cheating as both teams settled on a 1-0 victory for Germany with the knowledge that such a result would cushion them both into the next round on goal difference at the expense of Algeria.
So obvious was the arrangement between the teams that even fans and pundits of both sides openly expressed their shock and disgust.
It was a watershed moment in the sport and would later pave the way for Fifa to change the rules to ensure that final deciding group matches would in future be held at the same time.
By the time 1986 came around it was no longer a surprise or miracle that stylish Morocco impressively reached the second round but it was to be the World Cup of 1990 that would turn heads and rock the traditional views of the football establishment.
In the opening match Cameroon led by the ageless Roger Milla deservedly beat the holders Argentina in a pulsating 1-0 encounter. It was to be the start of a superb tourney for the Indomitable Lions who showed no signs of nerves or inferiority against any opponent en route to their quarter final clash with England.
It's a match which England won in the end but it was Cameroon who ultimately won the hearts losing to a dodgy penalty awarded to England that today's technology of VAR would certainly have overturned.
In the process, England would have been sent packing with Cameroon advancing to a successful semi-final against a tiring German side before taking on Argentina in the final in what would have been a unique repeat of the opening match of the World Cup.
I'm no prophet but Cameroon were a force of nature and would have exposed the slow mundane Argentines who were way too reliant on Diego Maradona.
If this had indeed happened, the world of football would have been shaken to its core, rocked to its foundations and transformed in unimaginable ways. It was not to be however and they bowed out.
The Cameroon however of 1990 remain in my humble opinion the only African side that truly played and looked like they could triumph at the World Cup.
Their performance led some to consider that Pele might not have been so crazy after all with the evidence on the field pointing to the future of football coming out of Africa.
It was a time when African players were beginning to make an impact on the European Leagues adjusting to European football seamlessly and with little difficulty.
While in the early years African players were doing the equivalent of the Great Trek as they meandered through vast uninspiring football terrain such as Norway, Sweden, Belgium and Turkey, they were now being cosseted and targeted by clubs in Italy, France, Germany, Spain and even England.
These African players now being warmly welcomed were exceptionally fast, physically commanding and had copious amounts of energy.
It gave them a massive physical advantage and some clubs were quick off the mark to pounce and bring them in their droves at prices most European clubs would regard as a pittance.
Zimbabwean Peter Ndlovu has the incredible honour of being the first ever African to play in the modern EPL joining Coventry City from Highlanders of Bulawayo in 1992. He also has the honourable distinction of being the first African to score in the EPL. His arrival in the EPL opened the floodgates and since then over 300 African players have played in the EPL including players from just about all corners of the African continent.
The top leagues in Europe were now home to stalwarts such as Samuel Eto, Michael Essien, Jay-Jay Okocha, Didier Drogba, Yaya Toure and Nwankwo Kanu to name just a few.
These and others would form the core of the next generation of African sides to participate at the World Cup.
In retrospect; Nigeria in both 1994 and 1998, Senegal in 2002,Ivory Coast in 2006 and 2010 and Ghana in 2010 were clearly more skillful and gifted than the 1990 Cameroon side but they lacked the heart, passion and relentlessness of the Cameroonians and subsequently failed at crucial moments.
They also unfortunately lacked the tactical and mental nous required to carry one over the line as evidenced demonstrably in Ghana's quarter final penalty shoot-out loss against Uruguay in 2010.
If we all thought that 2010 would be the turning point, it appears we have been horribly off the mark.
The 2014 World Cup in Brazil passed by with nothing to suggest an African victory was in the making while 2018 was even worse with all the African sides failing to progress pass the first round.
The often clichéd reasons for Africa's failure are the failure of national football associations to provide the right infrastructure and framework and not providing the necessary impetus into developing grassroots structures.
They surely are only a part of the problem; after all it's not like Cameroon had the best functioning football association in 1990 when they dazzled the world.
One does though need to bear in mind that the sometimes impoverished African national bodies do appear to lack the authority to control their overpaid, overhyped and generally over spoilt superstars. It's hardly ideal preparation prior to major tournaments and their performances on the field are usually indicative of this.
I believe that the less than exemplary performances may not just stem from ill-discipline or a lack of camaraderie brought about by a disparity between the fanciful European based stars and the more ambitious local players but we do need to remind ourselves that as with all the European based players, the African players playing in Europe also arrive at base camp drained, exhausted and physically not at their usual peak.
If one goes back to the memory of Cameroon's side at the 1990 World Cup, we could point out a handful of players plying their trade in Europe's top leagues.
The rest of the players would in all likelihood have been well rested, fresh as a daisy and primed to take on their fatigued European or South American opposition.
In a nutshell I'm suggesting that this advantage of freshness has been taken away from the African sides who are now themselves coming off the back of long arduous seasons.
When I ask Liverpool fans why Mohammed Salah never produces a Liverpool type performance for his country Egypt, they accuse me of bias. Meanwhile, I watched every minute of Salah at the African Nations Cup and felt cheated!
Imagine if I was Egyptian!
He certainly didn't look like the EPL's player of the season appearing lethargic, almost disinterested and I suppose more concerned about not getting injured!
After all, It's his club side that takes care of his finances, his country performances perhaps just increasing his numbers on Instagram and Facebook!! By comparison when Cameroon edged so close to greatness in 1990,they might not have had a Salah but what they had though was an energy, an unrestrained passion, an unyielding desire and fire, and of course the understated element of surprise.
That element of surprise and novelty which Cameroon were able to spring on their World Cup opponents in 1990 is obviously lacking now as there is nothing new that will emerge at the World Cup this year which will surprise anyone, let alone rival coaches who will have studied every conceivable strength or weakness of every single player they will cross paths with.
Not only is the element of surprise consigned to the history books, but I also believe that we are no longer producing the original archetypal African player embossed with that unique combination of flair, artistry, speed and stamina.
In order to board the gravy train to Europe, we are now sadly producing footballing machines or robots rather than extraordinary talent. We are producing players that fit the mould of the fast paced, energy driven EPL and other leagues in Europe.
Is Africa simply now a cheap factory line with a program in place that produces the identical player? And because of that, are the smaller, skillful supremos being sacrificed to make way for the stereotypical modern European footballer?
I believe that over the years our footballers have lost their soul, lost their artistry and instead embraced industry and effectiveness.
We are no longer producing the jewels of yesteryear but now we manufacture the perfect robotic footballer for the European market.
What makes this more frustrating is that Europe meanwhile has taken our very own players of African origin and harnessed their infinite African skill with European organization and tactical acumen. The result is a possible French front line all out of Algeria comprising Mbappe, Benzema and Fekir!. Wow! Maybe one day that quality of front line will play for a World Cup winning African country instead! Till the next time folks……
Related Topics