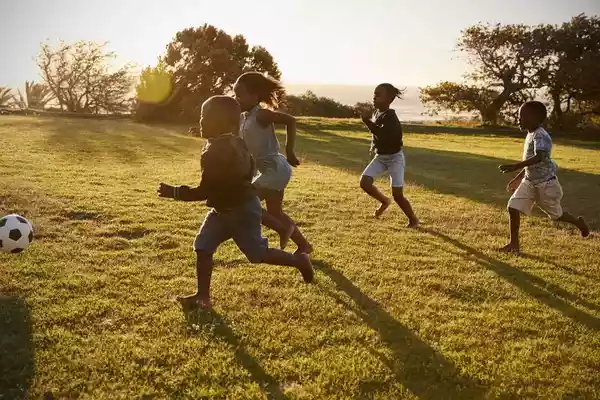 A parent asked a head one day if he was still going out running, to which he replied in the affirmative.
When he asked the parent why she was asking, the response was, "Well, I haven't seen you running recently". It had not crossed her mind that perhaps he had been running at different times or on different routes.
Perhaps in return the head might have asked the parent "Have you had a bath or shower recently?" If he had, it is a fair assumption that the answer would be along the same lines as the head's "Yes!" and that she in turn would follow up with the same query, namely "Why do you ask?" How then would she feel if the response was, "Well I haven't seen you bath or shower recently".
Let it be noted right at the beginning that decency and decorum have prohibited such a question being asked of any parent body (and indeed of the body of any parent).
More importantly though, we would wish to point out to parents a vital lesson about education from the scenario shared above — there is a huge amount of good going on at schools that many may not be seeing.
Just because we do not see something does not mean that it is not happening.
Parents will (or certainly should) know a lot of what is happening at the school through their child — that is certainly to be hoped.
They will hear edited highlights from their child about what has happened in the playground and in the classroom (often in that order!) which will give them some idea about what has been happening to their child.
They will know more about what is happening through their child's teacher, either verbally or through reports.
This will cover many aspects of their own child's progress as well as the many activities taking place in the school.
They will know more about what is happening through newsletters that come out as well as through other written correspondence.
This should give them a better picture of what is happening at the broader school level.
Similarly, consultation days and presentation evenings give them even more opportunities to know what is happening at this school.
That is only the half of it though. Through all of the above it will be clear that a lot of good things are going on at schools; results and progress will be shared and known widely.
However, there are a lot more good things going on that are hidden, that are not seen. They are not secret; they are just not seen or noticed.
This is what is called the hidden curriculum.
The hidden curriculum is not a secret agenda. Schools should make no secret of what the school seeks to stand for and to provide, even if parents do not see it.
Indeed, ultimately the hidden curriculum is what defines and differentiates the school.
While the formal curriculum is perceived as the academic side of the school and the informal curriculum is considered to be the sporting, cultural and social side of the school, the hidden curriculum is what goes on under the surface – it is the rudder of the ship determining the very direction the school is taking.
Without a hidden curriculum the school will go nowhere.
By the hidden curriculum we mean the good being done with pupils being dressed correctly, greeting people, helping people voluntarily, showing determination in class, supporting pupils in activities, gaining confidence and so on.
It is the good being done by teachers showing personal care to individual pupils, taking a genuine interest in pupils' lives on the pathways and playground as much as in the classroom, giving up their own time to help at functions and fixtures, praising and encouraging pupils, taking time over reports.
It is about the good being done with mothers and fathers sitting with children doing homework, supporting them at matches and productions, chatting with them on the way to and from school, showing them the family is more important than the family business.
In short, it's about values. And that's what makes the hidden curriculum so important. A curriculum without the hidden curriculum is soulless, spineless, senseless.
That is why schools will continue to work away in the background, often hidden, to help each child progress not simply as a pupil or a sportsperson but as an individual, as a personality, as a member of society.
There is a huge amount of good being done at school that may not be seen outwardly.
Whoever has eyes to see, let him see. Even go for a run or have a bath! It may not be seen but it is happening and is worthwhile.
Tim Middleton is the executive director of the Association of Trust Schools [ATS]. The views expressed in this article, however, are solely those of the author in his private capacity and do not necessarily represent the views of the ATS.
email: ceo@atschisz.co.zw
website: www.atschisz
Related Topics