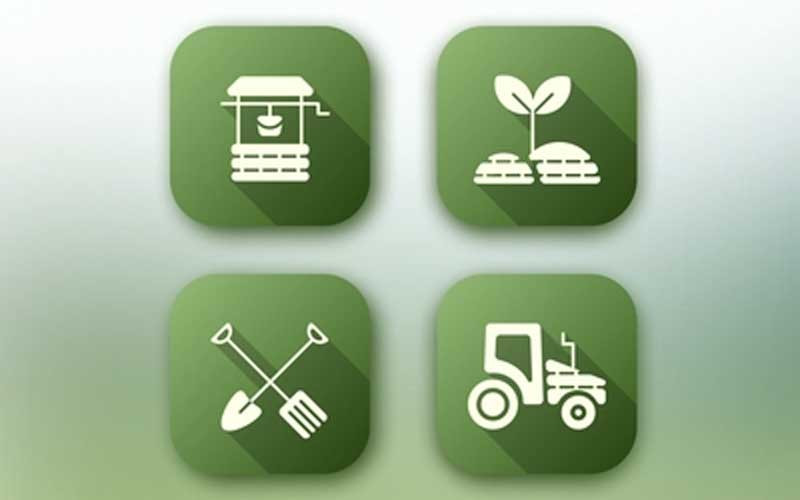 zimbabwe has embarked on a drive towards achieving social transformation and national food self-sufficiency. This is through launching the Food Systems Transformation Strategy in 2020 signalling that farming is a serious business for local and global economic development. Agriculture links the nation with the whole world through agro-branded exports. Collectively, we move another step towards being the bread basket of the world instead.
As marketers and progressive entrepreneurs in Zimbabwe tourism industry we should take advantage of this bandwagon into agro-brand promotion. Agriculture is becoming a cornerstone for tourism brand recognition and lasting visibility. Those in the school of marketing can agree on the flexibility and distinctive nature as other critical characteristics of a successful brand. Surely it is highly reflective in this age of industrialisation were agriculture has transformed from being a primary source for general livelihood to spearhead national, institutional and individual branding. As tourism entrepreneurs we must follow suite and anchor brand(s) success on agriculture. Our brand equity is tapped from agrotourism as a contemporary subject area for branding tourism entrepreneurship. You don't need to run/own a farm to be part of this transformative agenda but to ride on synergies that link tourism with human travel, in harmony with nature and technological innovation driven by agriculture.
In short, let's think of agro-industrial parks where different parties/specialists sustainably share the same agro-cake in different forms; some as direct agro-dealers/farmers others as supporters, including bankers, marketers, food processors and even researchers. But here we talk tourism. This means that a simple conversion of these players in the value chain can brew a multi-tourism branding for our SMEs. In this edition we discuss how SMEs operating in the Zimbabwe tourism industry can benefit from agrotourism for a successful and rewarding brand management. I call it sustainable tourism branding in the age of entrepreneurship.
We can copy from other global most popular agrotourism destinations like Brazil, California and Hawaii just to name a few. Their brand(s) visibility has escalated from agriculture as tourists around the world see agro-brands as an attraction worth a visit. Our entrepreneurs can also do the same if the concept becomes a practice. If you are a tourism operator in accommodation you can develop packages that include farm visits across all provinces of Zimbabwe through strategic brand partnerships with farm operators. Imagine how many tourists we can attract using the horticulture in Manicaland and Mashonaland East province. Same goes with those in the travel and resorts. Like I said in the beginning that you should not be a farmer for you to be a part of, or to enjoy agrotourism branding. A reminder that there are various types of agro-products that attract different types of tourists from all corners of the globe. Through trials and practice you will definitely find your own space for brand distinctiveness.
To start with we take a look back at those foundational brand elements and link them with agro-branding as representatives of our tourism enterprising to the global communities. Like we said in some previous editions, colours and designs matter most in reflecting a brand personality for an SME operator (colours speak and they have a meaning). As asked by Billy Ocean in the song "What is the colour of love?" Green colour leads in representing agrotourism brands in the form of a leaf/ plant and even the roots (our logos can be designed in the same form). Imagine creating a sub-brand for your restaurant that talks organic as represented by roots of a plant. Here you attract a number of visitors as people have moved to associate themselves with originality and health eating. There are a number of global restaurants that enjoy huge patronage just because they are agro-focused in their brand craftsmanship. You can do the same especially as Zimbabwe has vast land and agriculture activities being carried out at every level from the household to national in scope. The sky is the limit here.
Also in line with the Sustainable Development Goals (SDG) agriculture is recognised as a source for socio-economic transformation from revenue generation, elimination of poverty and its contribution to a healthy nutrition. This means that when an SME is recognised and accredited as an agrotourism brand there will be more certified visibility for a huge followership. The modern tourist is greener than any time before. When they search for a tourism service provider making holiday plans or any form of relaxation sustainable compliance is the first on their checklist. Our enterprises should then view agrotourism branding as self-accreditation of business that considers the future generation in its operations.
Agriculture community-involvement is another drive towards agrotourism branding which our SMEs can also apply in their operations. These communities are critical stakeholders and should be considered for our brand visibility and awareness. This can be in the form corporate social responsibility (CSR) or synergies/partnerships with local farmers. Whichever the case, tourism operators should make their brands associate with local farmers i.e those backyard or communal farmers surrounding your area of operation. We should provide them with some sort of assistance like farming inputs, even vegetable seeds. This creates a lasting agrotourism partnership which will attract attention in all of our potential markets. Hotels and restaurants should also purchase their food ingredients from those surrounding locals (branding through giving back to the society). In most cases those surrounding resorts/national parks are having their crops destroyed by animals yet they should be beneficiaries through agro-dealerships.
Lastly, let's look at individuals and institutions that are running their own farms and agro-projects. Tourism is a closer by-product if supporting systems are put in place. This through inviting outsiders (potential tourists) for a tour on the farm guided by your experts who will even narrate a story about their offerings and products. This can be in the form of educational agrotourism or health food sensitisation (permaculture) in line with the now trendy organic food consumption. Your farm or agro-project can be rebranded as touristic in addition to be the supplier of food produces. Even showcasing the modern agro-models being used, some sustainable practice measures taken, advancement in agro-technologies used and so forth. These will immensely contribute to agrotourism branding for our entrepreneurs.
Dr Farai Chigora is a businessman and academic. He is the head of business science at the Africa University's College of Business, Peace, Leadership and Governance. His doctoral research focused on business administration (destination marketing and branding major, Ukzn, SA). He is into agribusiness and consults for many companies in Zimbabwe and Africa. He writes in his personal capacity and can be contacted for feedback and business at [email protected], WhatsApp mobile: +263772886871.
Related Topics