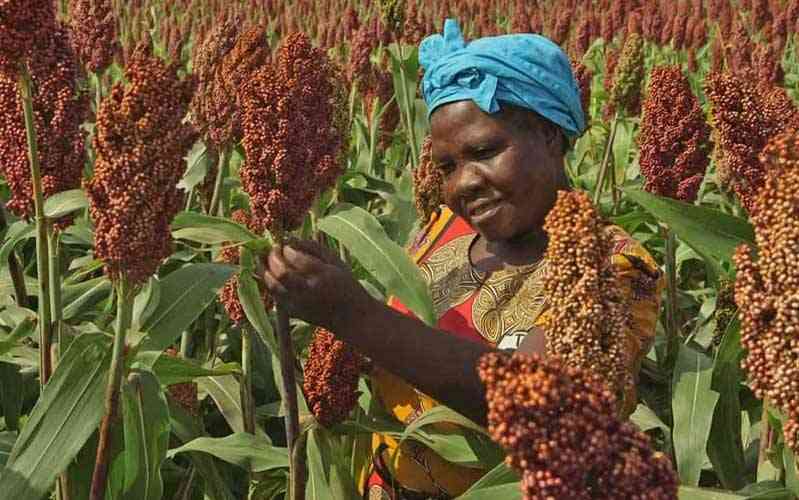 The first rains had just soaked the dusty and thirsty soil heralding a new season. For the farmers, this was the signal to put a new crop in the ground. And for the typical urban dweller, the rains gave hope to renewed water supply for domestic use as the municipal taps had run dry.
Back home, I was expecting Mai Maidei to demand seed packs and bus fare for the journey to our rural home, Chokodza which lies sandwiched between Save River and Mbowo River.
Time for tilling the land had arrived. The trick was to plant with the early rains in case the season would be short.
In recent years gone by, climate change was noticeable in the change of seasons. It was either a matter of early rains or late rains and inextricably a short season.
The farmer, especially the communal farmer without the advantages of irrigation had to have the first crop in the ground right at the onset of the rain season. Dilly dallying would lead to crop failure and invariably famine in many instances,
So it was quite surprising as I prepared to go to work that morning to hear Mai Maidei singing quite a different tune.
"I am not going back to the rural areas. I want to find work here in town," she said.
There was a short silence as my mind tried to process what she had just said.
"What are you trying to say?" I finally asked.
"If you think with the rains coming that I will go to the rural areas, just forget about it. I am going to find work and stay here," she said. It was loud and clear.
I suddenly sat down. I was at a loss of words. It was quite normal that after harvesting our grain all these past years, Mai Maidei would come and join me in the township. All these years there had been no question about this.
She must have been talking with the wrong kind of friends. Mai Bhobo who lived at House number 1446 never went to the rural areas.
She was a "born in the location" type. In recent days I had seen my wife spending a great deal of time with Mai Bhobo.
It was likely that this woman had a hand in this rebellious behaviour from my wife.
"But you know our situation, we cannot abandon our rural home," I tried to explain to her. She was now standing at the centre of our tiny bedroom, with arms akimbo. Her mind was made up. I knew this kind of attitude.
"I can't stay in the rural areas alone," she said
"But my parents are there," I said.
"I am not married to your parents," she said. Before I could reply, she added.
"Gone are the days a woman stayed alone with the children in the rural areas," she said.
I coughed. At the same time I could see that she was adamant.
At this point I realised that I was not handling this well. I had to be firm with her on this. I was determined that nothing should change.
I remembered quite well growing up in the village. It was always me , my mother and siblings most of the time.
My father worked in the mines somewhere in Bindura. He would come back once and that was just days before Christmas.
And as the new year came, he would depart again for the mines.
He would only come back when necessity demanded. I was young then, but I still remember vividly my mother trying to hide her tears for days afterwards.
"What kind of work would you find anyway?" I asked at last breaking up the long silence.
"I can start my own market selling vegetables or better still find house cleaning work,"she said.
I could see that her mind was made up. She had long planned for this.
And true enough, there was no other work to be found except domestic work or starting your own market.
The streets were full of unemployed graduates with impressive resumes.
Most of them had traded their graduation gowns for market stalls in order to survive as jobs were hard to come by.
And Mai Maidei was clever enough to argue along those lines. I was definitely not prepared for this. I was not raised like this.
"Let's talk about this when I come back home from work," I said. I had observed that I was getting late for work.
"Alright, but I am not going to the rural areas," she said as I closed the door behind me.
Even as I left for work I found myself in deep thought. Maybe, quite a lot had changed since the time I was a boy. What our fathers did back in the days was no longer relevant to present circumstances.
Change was always inevitable, but it seems I was not made for fast changes. There was obviously a good reason why people in the past lived the way they did. The rural home was the root for every family. It was the basis for identity.
I was quite surprised the first time I went to get a national identity card. It felt awkward being asked these questions.
"Where is your village? Who is your headman?" Who is your chief?"
And just as I stepped out of the house, I saw Fatso just passing by. Fatso was always begging for money and never think he would ask for large amounts.
"Can you give me 20 bond?" He demanded.
I completely ignored him as I hurried to catch a bus to work. The streets were already teeming up with people.
Vendors were displaying their wares by the side of the road. And I was thinking that very soon, Mai Maidei would soon be joining the hordes of other vendors and most of these were women.
Maybe, just maybe Mai Maidei was right. Times had really changed..
Onie Ndoro is a writer, educationist and IELTS tutor. For feedback: oniendoro@gmail.com Twitter: @Onie90396982 Mobile Number: 0773007173
Related Topics