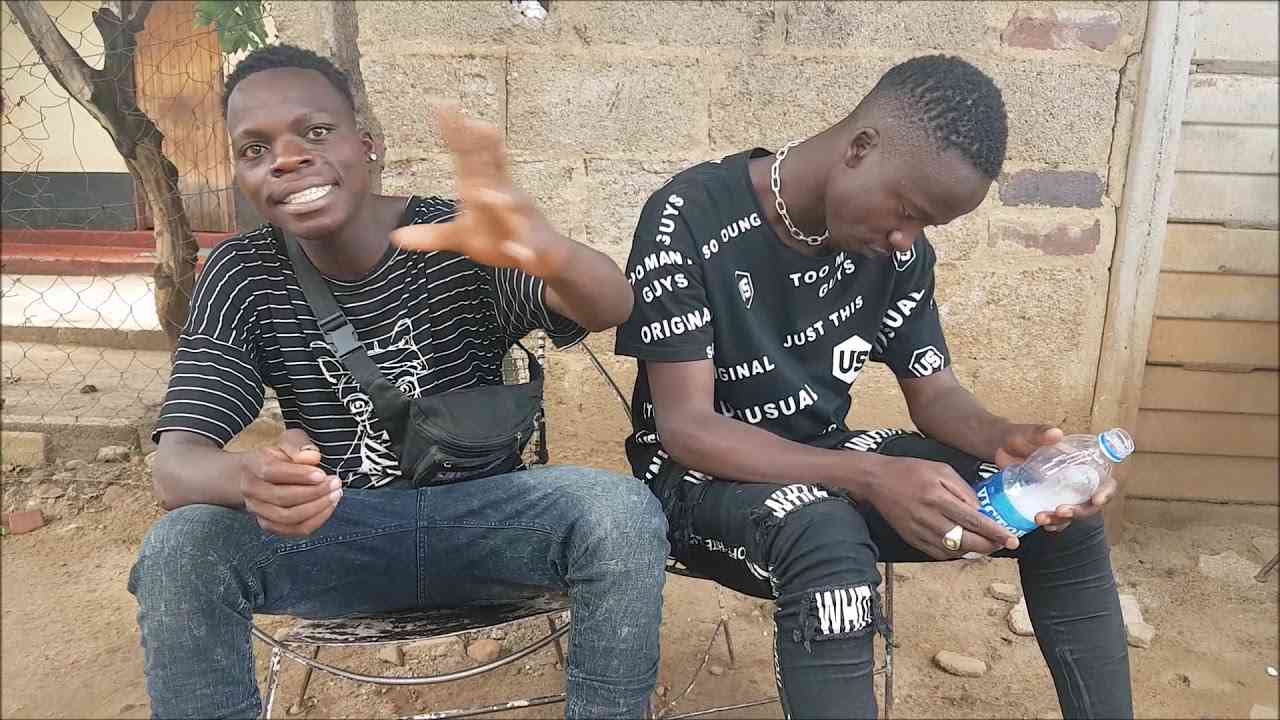 If you think you have seen it all, come to the ghetto. The ghetto will humble you, one way or the other. It is not a place where all bad things happen. Great people have lived there and still do. It's just that sometimes funny things happen. Sometimes, scandals also take place at a regular rate. The good thing though, life is simple and uncomplicated. The one thing that stands out is the ubuntu spirit.
On this particular day, there was a big match going on. It was the English Premier League. Manchester City was playing Liverpool. There was a lot of excitement.
A huge crowd had gathered to watch. For one reason or another, many of us who liked to watch the premier league matches we always went to the shops for that.
As for myself, I could not afford Dstv subscriptions every month. And likewise many of the people were in the same boat.
And then there were those who could afford DStv subscriptions. The problem was Zesa. The electricity supplier was notorious for blackouts and coincidentally the blackouts always coincided with the big matches.
So to avoid disappointments in the middle of an important match, it was safer to go to the shops before the match. As far as I know, Mukonori Supermarket had always been there ever since I was young. There were now several other shops at the shopping centre, which had sprouted much later, but Mukonori Supermarket had been there before the other shops. It was not even big in terms of its dimensional size.
The proprietor himself as he was a great football fan had a large screen on one side of the wall.
And if there was a power failure, which happened more often on such occasions there was a generator which was switched on promptly and the fun would go on as people would continue to enjoy the match. And never think that there were any chairs to sit on.
People would be standing, packed like sardines. And if you came late, you had to watch the football match through the windows from outside. From the door there was a pathway straight to the tills to allow customers in and out.
And many customers always avoided this football madness hour and the proprietor himself did not seem to notice.
He was a great Liverpool fan and whenever his team was playing, he could not even sit on the single chair that was in the shop. He would spend the whole ninety minutes kicking an imaginary ball and if you were standing close to him, you stood a big chance of being kicked around.
On this particular day, there was great excitement. By the time I arrived, there was already a huge crowd and I was lucky enough to get a spot in the shop. I had put on one of my favourite T-shirts. At the front, it was written "Choose Jesus Christ" and at the back, it was emblazoned "Choose Life".
I half expected to see Baba VaTata, my friend and sure enough he was at the other end. Although he could afford the Dstv subscriptions, he always said it was boring watching matches alone at home.
So we always met at the shops. I also noticed quite a number of familiar people. There were really no strangers in the ghetto. If I did not know your name, at least the face would always be familiar. Many of us had in essence grown up together and went to the same schools.
I also noticed Fred. This guy was quarrelsome. He had no stamina to talk about, but he was notorious for picking up fights. I sure hoped that on this day he would be gentleman enough.
All what many of us wanted was to enjoy the game in peace.Ticha was also in the crowd. He was a reserved chap and not given much to talking.
He had a lot of stamina where it mattered most including the biceps, tendons and chest. He was a guy you would not want to pick a fight with.
I tried to move towards Baba VaTata. There was not enough room to do so. I quickly gave up and remained where I was. Even the air was thick as there was no space for air circulation. If Covid-19 was at its peak, everyone in the shop would not have stood a chance.
There was quite a lot of noise which was coming from outside the shop. People were jostling for space to watch through the windows.
At this time I heard Fred say something and the next moment, he lay sprawled on the floor. Ticha was standing over him. There was no space for a brawling contest.
"Take him outside. We don't want any disturbance," said Mukonori, the shop proprietor.
Fred was dragged out of the shop unceremoniously. Ticha continued to watch the football match. In life, it seems some people cannot finish what they start.
Onie Ndoro is a writer, educationist and IELTS tutor. For feedback: [email protected] Twitter: @Onie90396982 Mobile Number: 0773007173
Related Topics