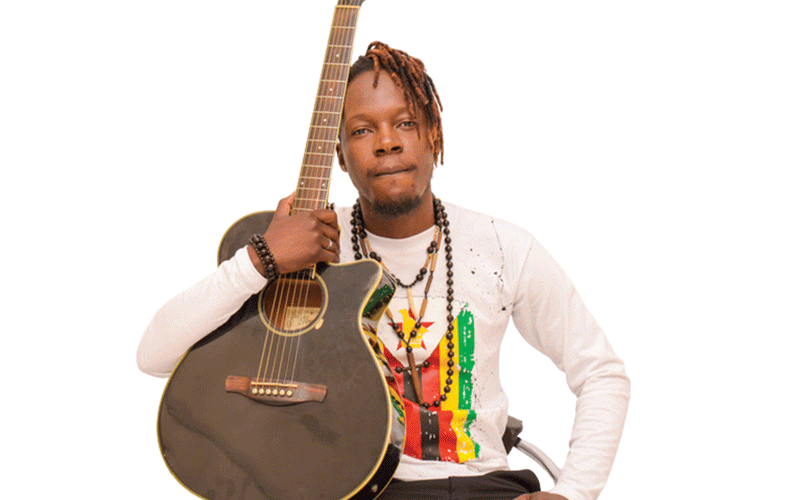 AFRO-FUSION star Ashton Nyahora, popularly known as Mbeu, has in the past year become a pompous and trigger-happy boss, it has emerged.
The Mhodzi Tribe band leader is touted as the fastest rising and most sought-after protégé of the late music legend Oliver Mtukudzi, His name has been associated more with scandal than hit songs in the past months.
In May last year he parted ways with his manager of seven years Eugene Museredza, a move he reportedly said was inspired by "lack of real growth and innovation".
Not long after, he employed his new wife Faith Mashami to the post and all hell broke loose.
Since then the wanton firing of band members ensued and towards the end of last month, the axe claimed the last familiar face in the previous Mhodzi Tribe camp, bassist Ronald "ElBasso" Mhundwa. This has sent tongues wagging among music critics and fans somewhat giving credence to claims that the brand as well as its sound are changing.
"I had stayed as part of the band for so long because I was passionate about it and shared the vision that was there but it is true that things have been changing a lot," Mhundwa told Standard Style last week in a follow up interview after he announced on social media that he had been sacked.
ElBasso was apparently shown the exit door for voicing his concerns over a couple of issues including meagre wages as well as opting to attend lobola proceedings instead of playing at a gig on December 26.
"There was no formal communication, I was just chucked out of the WhatsApp group and that is his (Mbeu's) new style of firing people so I reached out to him and bade farewell," he said.
According to the talented bassist, who had worked with Mbeu for four years, the Manera singer's changes as a person and band leader coincidentally started at the same time his wife was roped in as the new manager.
This was confirmed by another source close to the band.
"When new management came in there was a cut on food allowance and band members were being underpaid. We thought things would change for the better, but instead it got worse and he is defensive about it," he said.
"He has a new mantra that he is the band and that only his word stands but it is quite sad because the brand is suffering as people have been saying."
It is unclear why Mbeu has been in a haste to change a working formula or if there is a method to his madness but when contacted for comment the 30-year old crooner was unapologetic.
"At the end of the day it is my band, I built it when no one believed in me and I know the losses and gains that we make," said Mbeu.
"This is like a company and I cannot keep someone not adding value to me or the brand, I built this band when no one believed in me and now that I am here people are talking."
Mbeu also said his recent decision was not a reflection of his new management, but instead he regretted exposing his wife to showbiz's ferocious critics.
"It's not a case of any poor management, I have worked with many people in the past and separating with them should not be an issue because there are a number of reasons that can happen," he said.
"I sometimes regret making my wife to be my manager because she gets criticized a lot, of course there are things she knows and some she does not but no one knows everything on earth so there is nothing wrong."
Related Topics