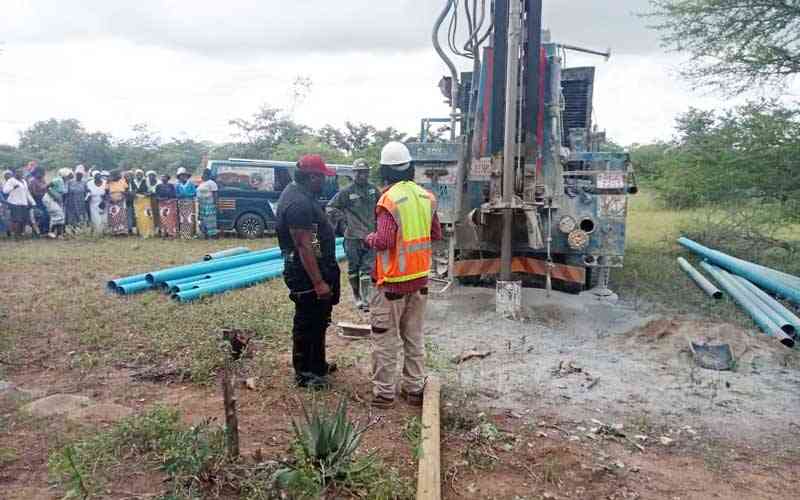 Children in Mupariri and surrounding villages, Buhera North constituency, will soon no longer walk long distances to school after a benefactor moved in to construct a school within the area.
Rupfunde Secondary School ground was pegged and approved 17 years ago, but the construction of the learning centre failed to start due to the unavailability of funds among other reasons.
Villagers only managed to gather few farm bricks in anticipation that a Good Samaritan would come and assist them with other building materials.
Recently, a renowned businessman Tonderai Manakira chipped in and supplied the material and the construction of the school already underway. The school's construction committee chairperson Abishua Chimbadzo said the building of the school was long overdue.
"We are happy that our dream has finally come true," Chimbadzo said.
"This school ground was pegged 17 years ago, and as villagers we approached different offices so that construction could be done but in vain.
"We are happy that someone from this area has funded this project and construction has begun."
Apart from the school construction, Manakira is also going to fund the construction of a clinic adjacent to the school.
Last week, a borehole was drilled at the site and is going to be solar-powered.
"Our children have been travelling for more than 10km in search of secondary education," said Evelyne Mutaramutswa (47) from Mupariri village.
"This was not good for the girl child because the absence of a school nearby contributed to the abuse of the girl child as well as prevalence of unwanted pregnancies and child marriages.
"A lot happens along the way."
The project coordinator Samson Tawengwa Magedhe said the construction of the school is one of the many projects to be implemented in Buhera North. We need meaningful development in our area and the construction of Rupfunde Secondary School in Ward 12 is one of the many projects we are going to implement in Buhera North," Magedhe said.
"We are happy that the construction of the school and clinic has begun and by April or May the school should be complete."
Manakira has drilled at least 25 boreholes in Buhera North with each of the eight wards having at least two solar-powered boreholes.
Related Topics