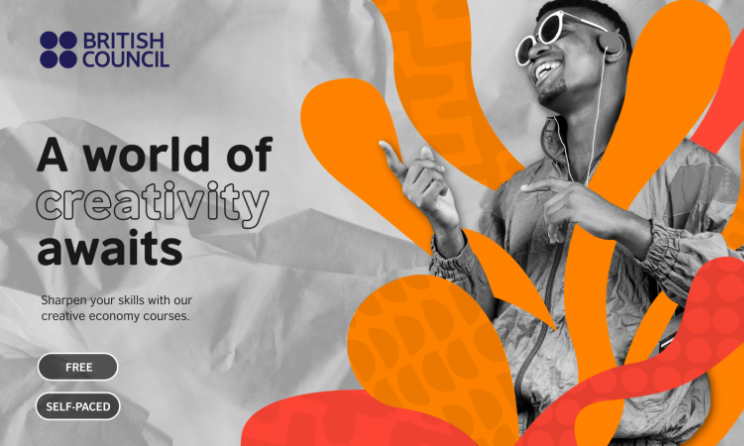 THE British Council has launched a series of self-directed, free online courses with certification to support aspiring and early-stage young African creative and cultural entrepreneurs through their business journey.
The course modules include launching and growing a creative enterprise and social impact through creative entrepreneurship, and creative economy policy.
The So-Creative Africa learning programme is running under the theme "A world of creativity awaits" and participants will receive a certificate upon completion. The certificate will make them eligible to apply for sustained support by way of mentoring, coaching, incubation, and acceleration through the British Council's wider work in participating countries.
In a statement, the British Council noted that, the creative and cultural industries (CCIs) have great potential to build a sustainable creative economy due to the abundant talent across the sector and are responding to the potential power of CCIs in enhancing economic growth through the programme.
The So-Creative e-learning platform is a series of face-face to face workshops taking place across Zimbabwe promoting creative and cultural entrepreneurship. In Zimbabwe, the 1st cohort was implemented in 2022 and took place in six cities across the country. The second cohort kick-started in August andis currently underway. It will be implemented across 8 cities and will run until March 2024.
According to the statement,64 creatives participated in the Masvingo and Mutare workshops withChinhoyi, Kariba, Bindura, Gweru, Bulawayo and Victoria Fallsset to follow suit in the coming months.
Critical conversations took place on collaborative working practices amongst creatives, financial savvy, investment impact, innovative thinking, and integration of arts management systems.
"The creatives came out with full awareness of the integration and coexistence of the mindset of the artist and the entrepreneurial mindset. What emerged was the realisation that creative and cultural industries are an investment with great potential to provide sustainable and economic returns," read the statement.
Multi-instrumentalist Kevin Six Music from Mutare expressed his appreciation for the Creative Lounge team and all participants that he had the pleasure of meeting at the workshops saying it was an incredible experience that exceeded his expectations."The workshop was meticulously organised, providing a conducive environment for learning, networking, and collaboration, I am immensely grateful to the team for their expertise, professionalism, and dedication in delivering a workshop that was both successful and fruitful. The participants' diverse perspectives and shared enthusiasm enriched the experience, fostering vibrant and inspiring atmosphere. I am truly grateful for the valuable knowledge, insights, and connections I gained through this workshop," he said.
participants come from across the sector from musicians, visual artists, curators, songwriters, music producers, sound engineers, filmmakers, cultural heritage experts, arts managers and administrators to fashion and design, literary arts, editors and creative hub managers.
Through the programme, creatives and cultural practitioners are learning how to change course and create a virtuous cycle of production, innovation, customer satisfaction, and profitability to better meet business goals.
Each city, its creatives, and stakeholders get an opportunity to look at their artistic practices, infrastructure, and policy issues from individual to national level, critical city operations, and how they exist and operate.
Through various business models and worksheets that include the Business Canvas Model, SWOT Analysis, Ansoff Grid, and Fast Idea Generator creatives have an opportunity to see their creativity from a holistic business view.
Related Topics