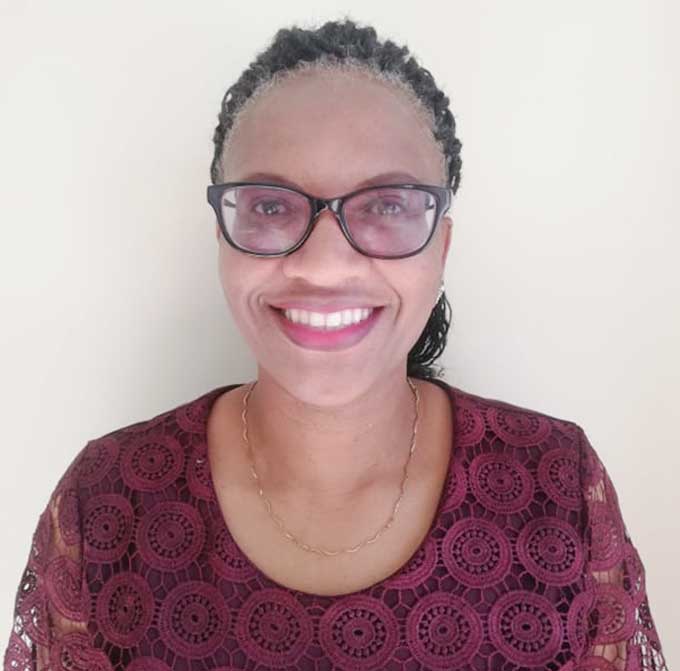 By Albert Masaka EARLIER conditioning as a young girl who came to appreciate the need to make key financial decisions such as opening bank accounts for savings was a  clear sign of  future success in business.
Donating her first business and equipment to a widow as directed by God is the awe-inspiring journey of this week's trailblazer Chipo Gozho.
Raised in Bulawayo, Chipo said her first mentor in business was her own mother.
She is the one who taught her to do crocheting as she used to make bedspreads, and doilies for cross border traders for sale in Botswana and South Africa.
"At school I used to sell sweets and biscuits. I always had money to help other people," said Gozho.
While going to school, she would pass through a POSB bank and when she was in Form 2 she took the bold decision to get into the bank and find out if they would allow her to open an account.
"Of course they did open the account for me and I deposited my sweets monies in there," Chipo said.
For a girl who was good at Fashion and Fabrics at school to the extent of winning awards, she went to church dressed in hand-sewn attire.
Then came the moment that she was elevated by God.
"I loved sewing and when I was now working, I bought a sewing machine, and overlocking machines and went to cutting and designing school to perfect my skills," she said.
"There was a widow who was working for me. God told me to give her all the machines, the materials, the ready-made clothes.  I was even told to give her money which was my whole salary. I obeyed and the Lord elevated me."
Chipo, who is now a farmer, is also engaged in a number of business ventures from perfume making, selling, wholesaling and training and  peanut butter making.
She is confident that after recently buying a peanut butter-making machine, her own brand of Fortune Deluxe Peanut Butter, will become more visible.
Chipo is also a life coach and  mentors others to be life coaches too.
"I coach organisations and individuals in issues of life, business, families and parenting," she said.
"I've always had a passion for helping people.
"My mission is to help people live the lives that they were called to live."
Apart from being an author, Chipo has coached others to pursue careers in writing and publishing.
"All the other businesses are connected to this coaching businesses as I help people to be successful in their businesses," she said.
She also loves working with children and is the founder of Lunch with the Coach for Preteens and Teenagers programme.
She has lined up programmes for preteens with the first one set for August 13 and another in December as soon as schools close.
Chipo said what triggered the children's programmes is that the family set up is now compromised, therefore, there was need to boost their confidence and self-esteem.
"Preteens are the 9-12 year olds and teenagers 13-19 years old," she said.
"The groups are divided into two, girls and boys as they have different issues.
"The emphasis has been placed on the girl child yet the boy, I feel, is now lagging behind.
"They have issues which they cannot share with their parents."
She said 9-12-year olds were now engaging in drugs as they are exposed to anything and everything.
They are suffering depression but cannot share that with their families. Only a few fortunate ones are heard.
Highlights
The coaching courses under her Fortune Mindset Coaching programme are Professional Coaching Certification, Enterpreneur Coaching Certification, Writing and Publishing Coaching, Executive Coaching Certification, Certified Retirement Coach, Heart, Mind and Body Certification, Smart Teens Coaching Certificate, Certified Motivational Coach, Team Building Coaching Certification, Marriage and Family Coaching Certification and Leadership Coaching Certification.
As a certified  and licenced life master coach, she is a Silver Member of International Coaching and Mentoring Foundation.
She is an author of three books titled Front Line Mum… Defeating Destiny Destroyers From the Womb to the World, Down Memory Lane Motherhood: The greatest Experience and A Wonderful Experience.
She received an award for Personal Development Coach first runner up 2022 from the International Coaching and Mentoring Foundation.
Related Topics