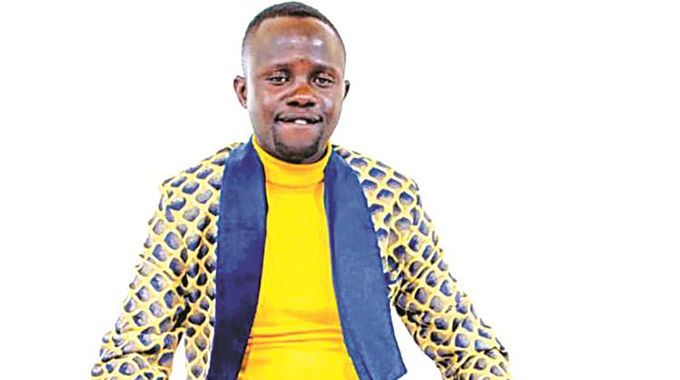 BY SINDISO DUBE AFTER he was compared with Alick Macheso by music followers, sungura ace Mark Ngwazi says he is not in competition with anyone.
Many insinuated that Ngwazi was in competition with Macheso after he released his fifth album Nharo Nezvine Nharo just a week after Macheso had launched his 12th album titled Tinosvitswa Nashe.
Speaking to Standard Style last week, Ngwazi said he was not in competition with Macheso.
"I am not in competition with anyone; I am doing music so that I grow my brand," he said.
"People may set me up for a contest with other artists, but that's only in their minds and not mine and I can't control what people say out there.
"I encourage people to listen and enjoy music and learn from the lyrics and desist from comparing artists. Let's make sungura great again in Zimbabwe."
Ngwazi went into music at a tender age, but only started professional recording in 2015. It was only last year when he hogged the limelight after his track Taurai Madzoka shot him to stardom on TikTok.
"I have a total of six albums and I rank my last one as the best from the catalogue. The album exhibits maturity, it shows how we have matured in terms of lyrical content and sound, this is evident by the way people have embraced the works," he said.
Ngwazi's latest and fifth album Nharo nezvinenharo has divided opinion with some fans claiming he outshined Macheso's album which was released a week prior. Some have labelled Ngwazi as a Macheso copycat.
The pint sized musician whose witty and catchy lyrics have enticed many said he is inspired by Paul Matavire and Marko Sibanda.
"My writing and storytelling skills are inspired by Paul Matavire and Marko Sibanda, these are the people who inspire my delivery. They played a great part, in my career and I salute them.  On the sound part I am highly influenced by Madzibaba Nicholas Zakaria and the Khiama Boys. I grew up listening to them a lot and I appreciate their efforts and their contributions to the music industry in Zimbabwe and the artists I am today," he said.
Ngwazi hails from Njanja, nestled in Chikomba District, 300km. Njanja is also where the late sungura legend James Chimombe hailed from.
Chimombe was a talented vocalist and guitarist who is regarded as one of the post-Independence revolutionaries in the music business. He rose to national stardom in the early 1980s with hits such as 'Chigwaya' and 'George Mudiwa' which transformed Zimbabwean music from what it was in the colonial era to what it is today.
He was born in Chivhu in 1951 and raised in the capital, Harare in Highfields and died in 1990.
Ngwazi named his band after his home area-Njanja Express, making it difficult to talk about Ngwazi without a mention or a thought of where the musician hails from.
"Njanja Express comes from the name of where I come from. I come from Njanja in Chikomba district. I deliberately chose that name so that people know where I come from, as Africans we should always relate with our roots. I also wanted to give my people, from Njanja, a sense of ownership of the band and the music we produce, it is because of them that we are now doing great in music," he said.
Njanja is a small haven of talent, the late James Chimombe came from this place and we hope to have as many great artists and great people from various disciplines come out of Njanja."
Related Topics