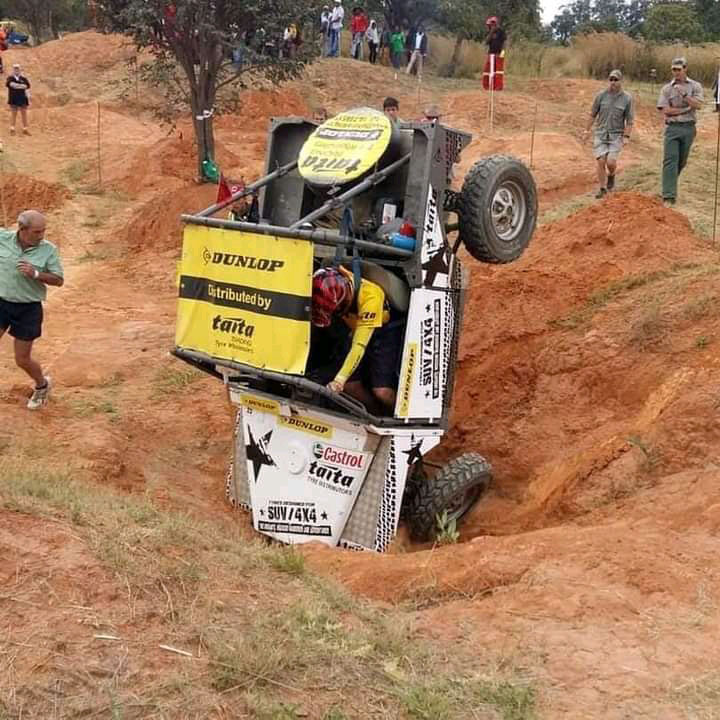 This year's edition of the 4×4 Jamboree is unveiling a new addition to the fun filled event, a brand new course never seen before — "The SandPit" Tonnes and "Tonnes of Sand" — has been dumped in large pit and vehicles have to maneuver their way through the pit without sinking — of course points are deducted for error and outside assistance.
We also hear there is some frantic welding and designing going on and we can expect some new and exciting entries in terms of vehicles.
Zimoco have challenged the 4 x 4 club and have promised to bring their products to test them against the 4 x 4 cars.
This is the 27th annual 4×4 Jamboree event — it's the biggest 4×4 event in Zimbabwe, and once again our main sponsor is CASTROL HP LUBES — along with over 30 other exhibitors and sponsors.
Zimbabweans are showing mega enthusiasm and excitement for #Jamboree22. It promises to be a fun filled event jam-packed with thrills, spills and breath — holding tricks on 4 wheels.  Not that all 4 wheels are guaranteed to remain on terra firma, you understand!
We are expecting in the region of 60 teams to participate in the various courses — some will attempt the Trentyre Mountain Challenge, while others try their luck at crossing the VW SeeSaw challenge without falling off.
The Toyota EXTREME challenge promises, as its name suggests, that they are not going to make it easy for the drivers.
Auto World in the meantime have already started watering their MUD RUN, and it's looking decidedly like Wellington Boot only terrain.
Strobe Shock Absorbers are this years' sponsor of the Long wheel Base Challenge.
We have a fantastic line up of prizes from our sponsors and the club, which is another reason why the 4×4 club fanatics are already revving their engines.
Related Topics