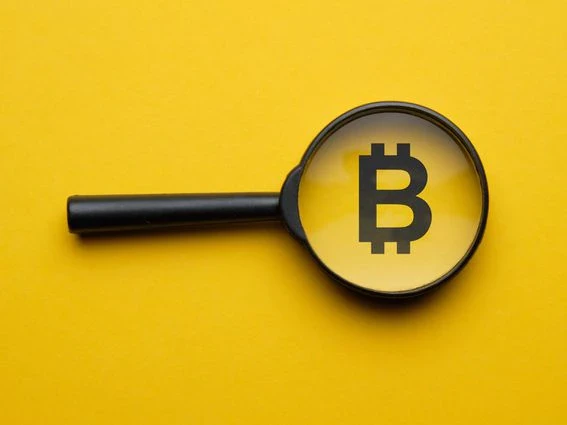 People are always looking for methods to generate more money, and one of the ways to do so is through earning interest. However, since the best online brokers to purchase and sell cryptocurrency began, and later came the emergence of cryptocurrencies such as Ethereum and others, there haven't been many ways to make income.
Like BlockFi and Gemini, a few crypto sites have allowed crypto enthusiasts to earn interest by trading in cryptocurrency. The method is identical to a traditional savings account, but the results can be astounding. At times, interest rates may rise into the double digits. However, there is a significant risk of losing more money than you gain by using these accounts.
The following are some critical factors to understand how the cryptocurrency interest account works.
Cryptocurrency Interest Account
An interest account in cryptocurrency is very similar to a traditional interest account. However, here a crypto platform allows the user to engage in interest utilizing the digital asset brought by the user. If you want to participate in the interest, all you have to do is lend your bitcoin or altcoin in return for interest.
Let's look at an example of a regular savings account to see how it works. For example, when you go to the bank to deposit money, after some time, the bank lends it back to you with interest. You can get your money back at any time that is convenient for you.
Similarly is the case in crypto interest. However, the rates and risk are the two things that distinguish the savings account and the crypto interest account. These are the two critical things.
Facts To Know About Crypto Interest Account
The following are some of the important facts that are needed to be understood about cryptocurrency interest account:
Rates Can Be Straggling High
BlockFi has interest rates ranging from 0.10 percent to 9.50 percent. In contrast, Celsius has diverse yields ranging from 9 percent to 14 percent for consumers in the United States and 17 percent for clients outside of the United States. On an annual basis, the top high-yield savings accounts offer interest rates of roughly 0.50 percent. On the other hand, an ordinary account has an average rate of 0.06 percent.
Returns Are Hard To Estimate
In the United States, a typical savings account pays a return in US dollars, making it simple to calculate how much interest can be made. However, while searching for crypto platform rates, you may come across various digital currencies with varying levels of volatility. That is why it is crucial to have a basic understanding of the two categories of digital assets:
Bitcoin and Ethereum, for example, can move dramatically regularly.
USD coins are stable coins linked to the value of US dollars.
Fee And Other Restrictions
It's critical to keep an eye on fee costs, depending on the cryptocurrency. It's also a good idea to keep an eye on the withdrawal limit amount. This, too, varies depending on the crypto business, as many provide users with two modes of access:
Many businesses promote flexible accessibility, allowing clients to withdraw at any time.
The other companies offer fixed-term withdrawals. Customers are expected to refrain from accessing their funds for a period of time. Certificates to deposit, a sort of savings account where you can hold up money in exchange for better rates, are available during these defined terms.
Higher Risk
Cryptocurrencies come with significant hazards, including but not limited to the following concerns.
There is no deposit insurance for cryptocurrency interest accounts. No federal institutions are backing the accounts. So, if a crypto corporation goes bankrupt, you won't be able to get your money back.
If a borrower cannot repay the loan, several procedures are taken. The Gemini firm explains how it monitors the lender's risk management procedure on its website.
There are currently over 13,000 cryptocurrencies on the market. As a result, there's a good likelihood that the value of each cryptocurrency will rise. Some, on the other hand, may vanish entirely with time.
Crypto Firms Working In Countries
BlockFi and Gemini, for example, do not operate in every nation. Furthermore, even for clients in the United States, these companies do not work in every state. However, it's crucial to double-check based on the state or country where you live.
Cryptocurrency Is Not For Every Person
Only a person willing to take a risk and conduct a thorough study before dealing in bitcoin should consider opening a cryptocurrency interest account.
Related Topics