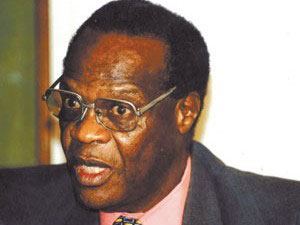 SEVERAL people are failing to get identity documents due to endemic corruption and bureaucratic bungling at the Registrar General's Office, a recent survey has said.
REPORT BY OUR STAFF The Research and Advocacy Unit, in a report entitled Identity, Citizenship and the Registrar-General, said because of these problems, some people did not have identity and travel documents.
"The forms of corruption reported ranged from individuals selling queue positions, selling access to a registration officer, and selling even the right to be acknowledged and served within the RG's Office," reads part of the report.
"Most of the corruption was linked to individuals promising swift and speedy processing of documents.
"The women's assertions substantiated previous reports in the media about the levels of corruption witnessed at the RG's Office."
Respondents, drawn from nine of the 10 provinces, said they had to pay a minimum of US$3 to bribe officials if they did not have proof of residency, a requirement for a person to obtain a passport.
In rural areas, the respondents said some youths failed to get identity documents as some chiefs would demand payment before writing a letter confirming that the person was indeed a villager in that area.
The situation is much worse for people who reside outside the country, who found it difficult to replace expired documents.
Some respondents said they had to pay US$50 or more to get passports, a princely sum, considering they would have incurred transport and accommodation expenses.
Others who responded to the survey said single women had difficulties in obtaining birth certificates for their children, yet the law allowed them to do so.
"As a result, some single mothers cannot acquire birth certificates for their children without the father, leaving the children vulnerable and likely to go for prolonged periods in life without birth certificates," the report continued.
RAU called on the government to ensure that the Registrar General made it easy for people to obtain identity documents, as failure to secure them meant that others were denied citizenship.
In recent days there have been reports of bungling at the Registrar General's office, with reports that the late Ian Smith is still on the voters' roll.
Efforts to get a comment from Registrar-General Tobaiwa Mudede were fruitless last week.
Related Topics