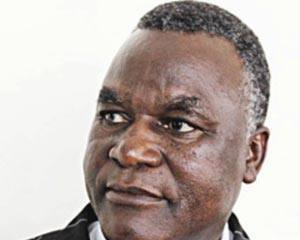 A storm is brewing in Bulawayo once again with accusations that the preliminary census results released by the Zimbabwe Statistics Agency (ZimStats) have suppressed the city's real population. BY NQABA MATSHAZI
The complaints, which have become commonplace since Bulawayo was recognised as a province, show that the city's population has not risen since 1992.
In the recent census, Bulawayo had a population of 655 675, compared to 1992 when it was reported to have a population of 620 936, igniting fears the city's population figures could have been fixed.
The Bulawayo Progressive Residents Association [BPRA] suspects that the suppressed numbers could be a political ploy.
"BPRA is concerned that the preliminary population census results are inaccurate and may have either been politically manipulated to misrepresent the population in Matabeleland or are a result of incompetence by ZimStats," the association said in a statement.
"The association fears that the results will be used as a basis for reducing developmental allocations for the Matabeleland provinces and Bulawayo, which have been marginalised since independence."
BPRA further said it was highly improbable that all three Matabeleland provinces, Bulawayo and Matabeleland North and South only constituted 16% of the population and were smaller than Harare. Population figures are the basis for planning development projects.
"BPRA believes that the results announced by ZimStats are inaccurate and authenticate concerns raised by Zimbabweans in August that the methodology used by the agency missed out on some people," the association said in a statement.
"The association believes that the methodology used by the agency was flawed and fears that the results may have been tampered with for political reasons."
However, others maintain that it could be possible that Bulawayo could have registered negative growth due to the massive de-industralisation of the city that has seen people leave for other towns in search of jobs.
In comparison however, to other statistics, ZimStats figures are lower.
Statistical research company, Wolfram Research, in 2004 estimated that Bulawayo had a population of 699 385 people, while in 2007 the population was estimated at 731 003, showing that there was an upward trajectory in growth.
The Resource Centres on Urban Agriculture and Food Security Foundation, an international network of seven regional resource centres for urban agriculture and food security, estimated that Bulawayo's population was at 700 000 in 2009, another figure higher than the ZimStat one.
Previous mayors, Joshua Malinga and Japhet Ndabeni-Ncube, have questioned previous census reports, arguing that there was a deliberate ploy to reduce Bulawayo's population. A cursory glance at this year's population census shows that only Bulawayo recorded negative growth, while all the other provinces recorded significant growth.
Efforts to get a comment from ZimStats were futile, as calls went unanswered.
Related Topics