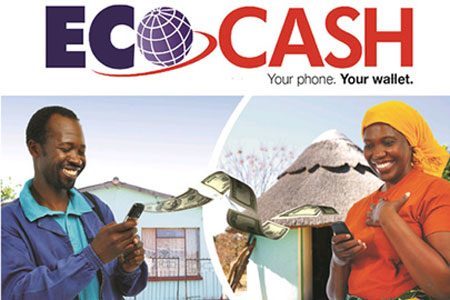 MOBILE money is making huge waves in Zimbabwe, providing an opportunity for the country's largely unbanked population to engage in simple yet fast and efficient financial transactions.
By Masimba Biriwasha for Young Nation
The volatile economic environment which has prevailed in Zimbabwe over the past decade largely contributed to the failure of telecoms and banking institutions to adopt mobile banking.
But over the past year there has been a foray by telecommunication and banking institutions to establish mobile banking platforms.
Examples of mobile banking products that have been launched include: Kingdom Bank's Cellcard, Tetrad's eMali, Econet Wireless' Ecocash; Cabs Bank's Textacash, Interfin Bank's Cybercash and CBZ Bank's mobile banking, among others.
The rapid spread of mobile phone penetration, as opposed to bank outreach, has created a fertile ground for mobile money to grow in Zimbabwe. Mobile banking could be the platform for rapid financial inclusion of people that now only need mobile phones to access a certain range of essential financial services they never used to get.
Ecocash, which is by far the country's leading mobile money transfer service, launched barely a year ago and currently has approximately 1,5 million subscribers. Of these, 270 000, that is, approximately 18%, actively use the service. Ecocash is ranked as one of the eight fastest growing on the continent.
While M-Pesa, launched in 2007 by Safaricom of Kenya is the most successful example of mobile money in the world with nearly seven million users for a country of 38 million people, Zimbabwe's 1,5 million is not bad for a country of 12 million people.
The growth has been so phenomenal it prompted the country's deputy prime minister, Arthur Mutambara to predict that the mobile money platform has the potential to become the biggest banking platform in Zimbabwe, mainly due to its appeal to low-end subscribers.
Ecocash is owned by the country's biggest mobile services firm, Econet, which has over six million subscribers — a ready catchment for further growth.
The mobile money transfer service has approximately 1 400 agents across the country which represents a ratio of 193 active customers per agent.
Ecocash has also forged partnerships with about 200 post offices across Zimbabwe, further making it easily accessible to most of the population, unlike traditional banks which are located only in urban areas.
An Econet media statement at the time of the launch read: "With Ecocash from Econet Wireless, you can now send and receive money quickly and easily from mobile phone to mobile phone. It is a service that is so secure; you would not have to worry about the safety of your money. Receiving money is just as easy," it added.
Mobile money brings security, convenience The mobile money service is accelerating the availability of affordable financial services that provide safety, security and convenience to the large majority of the unbanked in the country. According to the GSMA's Mobile Money for the Unbanked blog innovative marketing investments have been key to driving growth in mobile money in Zimbabwe.
"Econet has leveraged its lion's share of the market, a substantial investment in mobile money, and some innovative marketing tactics to rapidly sign up 1,5 million mobile money customers. Kombis [public mini-buses] carrying EcoCash advertising all over Harare and other urban centres contribute immensely to Econet's brand awareness," reported the blog.
"Rural customers are targeted through radio talk shows, which are far more popular than print and electronic media in those areas. EcoCash's agent network is motivated to register customers that are likely to be active, as agents receive a commission — currently US$1 — whenever a customer who registers with them makes cumulative transactions that reach US$50."
A combination of factors, including a loss of confidence in the banking system by Zimbabweans, a booming informal sector in the country and the ease of mobile money transaction, have been cited as possible reasons for the phenomenal growth of the mobile money transfer service.
The country's decade-long political and economic fallout, coupled with international isolation has had a negative impact on the banking sector. Zimbabwe's banking system has suffered severely over the past decade. Several banks have been closed down, with depositors losing their hard-earned savings. Consequently, confidence in the banking system is generally low in the country.
To complicate matters more, most people in the country cannot meet demands set by banks to open accounts. One of the key requirements is a proof of salary, in a country where the unemployment rate is estimated to be 90%.
Moreover, most banks are in urban areas only yet 70% of the population lives in the rural areas. According to the Reserve Bank of Zimbabwe (RBZ), 70% of the country's 12 million people have no bank accounts.
"At least US$2,5 billion is estimated to be circulating outside the formal banking system due to low confidence in financial institutions triggered by the 2004/2005 domestic financial crisis which resulted in the collapse of more than 10 financial institutions," a local weekly newspaper reported in March.
In Zimbabwe, mobile money transfer services are not only benefitting the country's poorest, a cross section of the society including the middle class and educated are using the services to overcome a poor banking system.
Without doubt, in rural areas, mobile phones are compensating for poor banking services and enabling a large section of Zimbabwe's population to have access to financial transaction services in a way that has never been experienced before. Rigid rules for formal banking have been superseded.
Related Topics