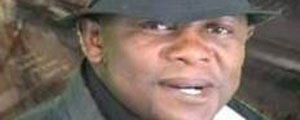 Sungura musician Somandla "Mafia" Ndebele has outdone himself with his 21st album, launched last week at Jazz 105.
BY SILENCE CHARUMBIRA
Titled Zvemberi Makasa, the album carries six tracks that could be the best, vocally, from him.
The musician's last few releases have been criticised for poor vocals but the new album could be the answer to his critics.
Speaking about the new project, the musician said he had to push himself to extremes to achieve a better outcome than before. "We have taken our time with this album because I did not want to rush," he said.
"People have always compla-ined about my vocals and this time around I felt I had to push myself. It actually pains me sometimes when I release a recording that I feel is not convincing."
The album kicks off with a social commentary in a song entitled Madegree which castigates husbands who seem to enjoy saying bad things about their wives.
It is followed up by Dhewa Tribute, which features Sulumani Chimbetu and Peter Moyo.
The song maintains a sombre beat, evoking memories of the good old days when the late Tongai "Dhewa" Moyo and Ndebele were inseparable and did the duet Moyo Wekurera. The song incorporates a rhumba feel that would remind many of Dhewa's prowess.
Other tracks are Mutsa, Panoremarema and the prayer Zvangu Zvaita. The instrumentation on the album is no push over and it reminds anyone who has followed the artist before of his prime days.
Mafia said he had to record at Gramma Records where many still believe is where the best sungura sounds are produced. "I am still at Diamond Studios but I felt to achieve the best sound I had to re-unite with Gramma," he said.
"We took a lot of time recording and pushing each other with the other guys to make sure we have a better product."
What remains to be seen is whether or not the album will foster a return to Mafia's past glory.
Related Topics