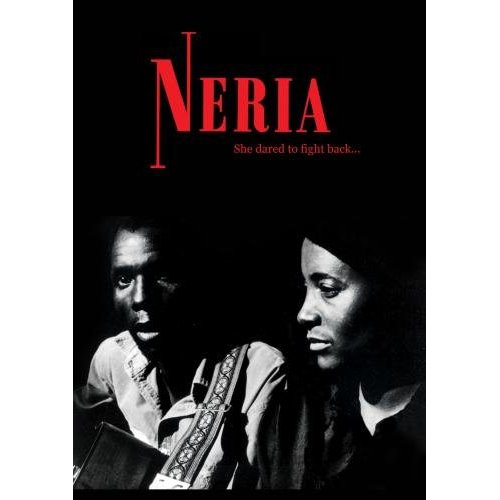 As I was in the rehearsal room, I got an SMS from Charity Dlodlo (Mai Madziva on Studio 263) informing me that my dear friend of outstanding character, a visionary, a legend, Godwin Mawuru had passed on.
by Daves Guzha
I froze as fleeting images of our last meal of sadza and enlightening conversation at Pamahuswa of three and a half weeks before came immediately into focus.
Without hesitancy, I cancelled the rehearsal, sent SMSes to fellow artists and friends whom I knew would be equally shocked by the passing on of this giant, marshalled colleagues and fellow actors to Mawuru's house.
That was the morning of May 24 at 11am.
A 27-year relationship built on trust, respect and industry-passioned discussions had come to a screeching halt, just like that. I was still relatively young and he was a bit older when in 1986, I started Rooftop Promotions. at that time it was going by the name Rooftop Promotions and Players.
I had reacted badly to some food allergy which saw me confined to my bed in my parents' house in Marlborough.
Mawuru showed up with a pack of apples and bananas and took his time to keep me strong.
At that time Mawuru was the Chairman of the Peoples Theatre Company, as well as a credit controller for Sales House.
We were to share a house, 80 Scott Road in Hatfield with him as an elder brother full of advice with the late Rudy Katsande for slightly over a year.
This caring aspect of his was to persist through our many years of friendship, even after he had gone to film school in Canada.
Over the years we learned to celebrate each other's achievements and give each other guidance and support in tricky and sticky situations. His strength in time was to be confined to filmmaking and he did not disappoint at all.
Mawuru was to burst onto the film scene as a camera trainee in Chris Menges' two-time Oscar Award Winner's, his directorial debut A World Apart which went on to clinch a Golden Globe Award for Jodi May and South African, Zimbabwe based architect Linda Mvusi.
The significance of this film for Mawuru lies in that he was given the privilege of shooting the last five minutes of that film. Not one who was content with one aspect of filmmaking, he was to enter into directing with a training video for Thomas Cook International produced by John and Louise Riber of Media for Development Trust (MFD).
Mawuru's relationship with MFD was to grow stronger in 1989 as they worked to bring to life that story which as per production notes is stated thus…"The issue of women's inheritance rights is one close to Godwin Mawuru's heart.
When he was a child, his family had gone through a very bad time after the death of his father.
Almost everything was taken away from his mother, and his family left almost destitute. They were one of the many families caught between traditional and modern ways of life.  In early 1989, Godwin approached John Riber of Media for Development Trust (MFD) to help him realise his dream of making a film on this issue".
That film, with Oliver Mtukudzi's haunting sound track Neria, was born.
Mawuru's creativity and artistry was put on the platter to be consumed by so many people the world over.
His sharp directing skill was to  be seen in the captivating performances of Jesesi Mungoshi, Dominic Kanaventi, Emmanuel Mbirimi, Mtukudzi, etc.
Neria won him accolades too numerous to mention.
I am the Future, a film that was totally financed with Zimbabwean corporate money produced by Kubi and John Indi was to follow. Together we entered into filming a rare programme featuring Zimbabwean musicians, Entertainers Against Aids, a programme which was showcased in all the 10 provinces of Zimbabwe which subsequently gave birth to the Ray of Hope concert.
During the early stages of Studio 263, Mawuru would push himself to the extent of spending nights on a drip in private clinics so that he could ensure that the filming continued.
This dedication is unparalleled.
In between the soap Studio 263, he would immerse himself with other short films from other production houses such as Positive, Face to Face, etc. When Mtukudzi started his Nzou Nemhuru Mudanga concept with his late son Sam Mtukudzi, it was Mawuru who was behind the shoot. Without Mawuru, the industry is all the poorer. He touched many people's hearts.
For the past two to three years, Mawuru's attention was on doing two major films, Nehanda and a film on Pfepferere.
Both films' thrust was on the liberation struggle.
In Mawuru, I personally have lost a friend, a brother and an advisor. Fambai zvakanaka Samaita! Rest In Peace sahwira wangu.
Immense talent developed on studio 263
Seized with a desire to add value to our TV programming, Mawuru was to push the boundaries of our industry when he directed and produced the evolutionary and ground breaking TV shows; simultaneously This is Life a talk show co-hosted by Derek Bailey and Eyahra Mathazia and the longest running soap Studio 263, which gave birth to most of Zimbabwe's stars in the likes of Anne Nhira, Ben Mahaka, Chipo "Eve" Bizure, Tatenda Mavetera, Tapiwa Mavindidze, Denzel Burutsa, Yvonne Mangunda, Stephen Chigorimbo, Tinopona Katsande, Michael Kudakwashe, Edgar Langeveldt, Arnold Chirisa (Mr Bones 2), Charity Dlodlo, Eunice Tava, Wakanaka the late Nevernay Chinyanga aka Muvengwa, the list is endless.
Many writers like Tawanda Gunda, Samuel Ravengai, Blessing Hungwe did have a dalliance with Studio 263.
Related Topics