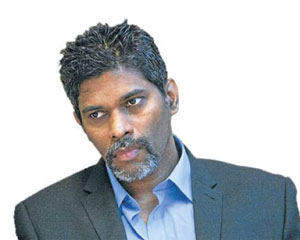 After a botched attempt to fix Zimbabwe's Dunhill Cup match against Bosnia-Herzegovina in 1997, convicted match-fixer Wilson Raj Perumal visited Zimbabwe a decade later and this time his operations were successful.
BY MICHAEL MADYIRA
In a tell-all book, Kellong Kings that reveals his operations all over the world, Perumal talks about how he took advantage of Zimbabwe's economic meltdown to pre-determine score lines in Warriors matches.
His revelations have opened a Pandora's box and prompted a Fifa inquest on how Nigeria qualified for the 2010 World Cup. It has also revealed how he attempted to fix English Premiership matches.
"I showed up at the Zimbabwe FA's offices with only a name-card in my pocket," said Perumal. "The card was from World Wide Events and Sports International, the company founded by my former friend Chandar in 2001. Chandar had dissolved the company in 2005, while I was in prison, but then again, who is going to check once the money is on the table?"
"I'm not a formal person and I don't like wearing ties, but I was nonetheless decently attired. I met the Zimbabwean FA official who introduced himself as Jumbojumbo," said Perumal. The book alters people's names for legal reasons.
"Jumbojumbo. This is your name?' I asked. "Yeah,' he nodded." "Your parents gave you this name? Jumbojumbo?"
Perumal says he successfully sweet-talked this Jumbojumbo character into facilitating Zimbabwe's participating in the Merdeka Cup in Malaysia.
"'Mr Jumbojumbo,' I said to him, 'I am the promoter of the Merdeka Cup 2007, a tournament held to celebrate the independence of Malaysia. I'm looking for two African countries to invite.
Zimbabwe's economic situation is quite bad and I want to give you the opportunity to travel to Malaysia and participate in an international event free of charge," said Perumal.
It was an eight-team tournament with no prize money. Perumal then introduced his mission. According to the book, he promised the Warriors US$50 000 for letting the Warriors make passage for Malaysia to get into the final.
"If you want to make extra money, I also have another idea. You see, as a promoter of the tournament it is my duty to bring the host team to the final. Some teams will have to make way for the Malaysian team. We have a capacity crowd, we've got a decent gate collection, so Malaysia has to make it all the way. If you give me your cooperation, if the whole team cooperates, I will give you 50 thousand dollars per match."
Jumbojumbo allegedly fell for Perumal's offer.
Zimbabwe lost 4-2 to Singapore in their opening match before beating Indonesia 2-1 and Bangladeshi by the same score line.
But a shocking 3-1 defeat by dormant football side Myanmar raised questions about the Warriors' commitment. Had Zimbabwe won, they were going to be a real threat to hosts Malaysia in the final.
"The coach, the players; everybody needs to dance to our tune.
We will pay you in cash upon completion of each job, 50 thousand dollars after each game. 50-50-50, three matches, 150 thousand dollars. Then, if we decide that you will qualify for the semi-finals, it's another 50. In total, you'll be making about 200 thousand dollars," said Perumal.
"Jumbojumbo was nodding already, I dealt him the final blow," said Perumal.
Jumbojumbo was reportedly paid US$10 000 for facilitating Perumal's move. He made way for Perumal to operate in Zimbabwe's team.The Asian had also done his homework with the Malaysian FA for Zimbabwe's appearance which Zifa was glad to participate in.
"Jumbojumbo reached out, took the ten thousand and observed them as he turned the stack over in his trembling fingers. Jumbojumbo had spoken to his superiors and they had agreed so I got the Malaysia FA to write directly to the Zimbabwe FA, inviting them to participate in the Merdeka Cup. The Zimbabweans reciprocated," said Perumal.
"When I arrange an international friendly, I do it by the book, very professionally. Once things are organised, my job is done. I am not a Fifa match agent, I'm just a go-between, I go behind people's backs," he said.
Perumal instructed Jumbojumbo to organise a weak Zimbabwean national team whose coach was also compromised.
"You can bring some younger players who will listen to you, that's the most important thing. You can appoint a coach that will do as he's told and he'll hand-pick the players that will listen to him, end of story. You must play exactly how we ask you to," said Perumal.
"The senior officials from the two delegations, with Jumbojumbo in the forefront, spent a week's holiday abusing booze, women and massages. I had brought the teams over, the boys were happy, everybody was happy; we had given them what they wanted. We had gratified them physically and they were ready to deliver."
Perumal then allegedly addressed the Zimbabwean players like a coach and promised: "This game has got no value: it's not a World Cup qualifier; it's not an Olympic qualifier; nobody is going to remember you for winning this match or this tournament. Win or lose, you are not going to go anywhere. But if you do as I say, there are 40 thousand US dollars for you players to share".
"I knew these Africans, senior officials like Jumbojumbo; they were all crooks. You gave them 40 thousand dollars for the players and the money would just disappear," he said.
Perumal said he made sure Zimbabwean officials would not squander the money so that the players gained. He demanded that the money be distributed among players in his presence and that happened although Jumbojumbo was resistant to such an arrangement at first.
Jumbojumbo wanted the players to get 20% while officials would get 80% of the proceeds, but Perumal refused.