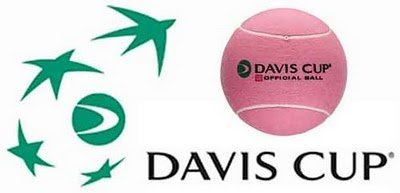 Zimbabwe tennis legend Wayne Black's much anticipated comeback was a big disappointment as his doubles partnership with Mark Fynn ended in defeat, handing Bosnia-Herzergovina an unassailable 3-0 lead in a Davis Cup Euro/Africa Zone Group II encounter at Harare Sports Club yesterday.
By Our Staff
Team Zimbabwe gave their all as they lost 6-3 3-6 6-3 6-4 to the Europeans' pair of Mirza Basic and Tomislav Brkic in four sets in front of a vocal home crowd.
After the defeat Black emotionally announced his retirement from competitive tennis shouldering the blame for the defeat.
"I don't see myself playing again in the relegation play off, I may come back to assist if I am asked to but I definitely won't play. It was great to be out there but then I guess I should have let the youngsters play," he said ruefully.
"My serve wasn't there. I think I put a little bit of extra-pressure on Mark by not holding my serve so maybe I wasn't quite as ready as I thought I was but I think we played great. The court was a bit slower than it should be but hopefully next time we will get it right.
"My serve obviously has never been a weapon anyway but unfortunately, my return let me down also. The opponents were serving very well on this surface and when they figured that about me they took advantage," he added.
Black received a lifetime achievement award alongside brother Byron Black, who was absent, from the International Tennis Federation after the match for representing the country with distinction for more than 20 Davis Cup matches.
Zimbabwe's defeat in the doubles rubber means that they will have to play in a relegation play-off against Moldova in July.
The opening set was evenly balanced in the first six games as both teams tied 3-all but Black, who was clearly struggling with his first serve, gave the Bosnians the first break with a double fault for a 4-3 lead.
Another break came for the visitors as they held serve yet again to take the first set 6-3.
Black and Fynn were a different proposition in the second set as they broke the visitors twice to take 4-0 but the visitors tried to claw back into the game, winning the next two games but that was not enough to save the set.
Fynn, who lacked some killer instinct in the thick of battle at times, served for set and it came good for Zimbabwe taking the set 6-3.
Basic and Brkic took the next set 6-3 and broke Black's serve early in the fourth set as they held out the hosts, taking the one 6-4 and completing hard fought victory.
Team Captain Martin Dzuwa had this to say after the match : "The guys gave it their all and now I guess we are playing Moldova in July in the play-offs. Wayne was fantastic. He came up with some good shots he pushed hard. Mark had a good game but unfortunately those guys served very well and it was difficult for us to play."
"If I am still the captain in July, I would want to keep this team. I would want Wayne to play and try to do better because I think we can be better as a team since this was our first match in the Euro/Africa Zone Group II," he added.
The two teams play in the reverse single dead rubbers at the same venue today with Zimbabwe looking to get some consolation victories.
CONTINUED ON PAGE 31