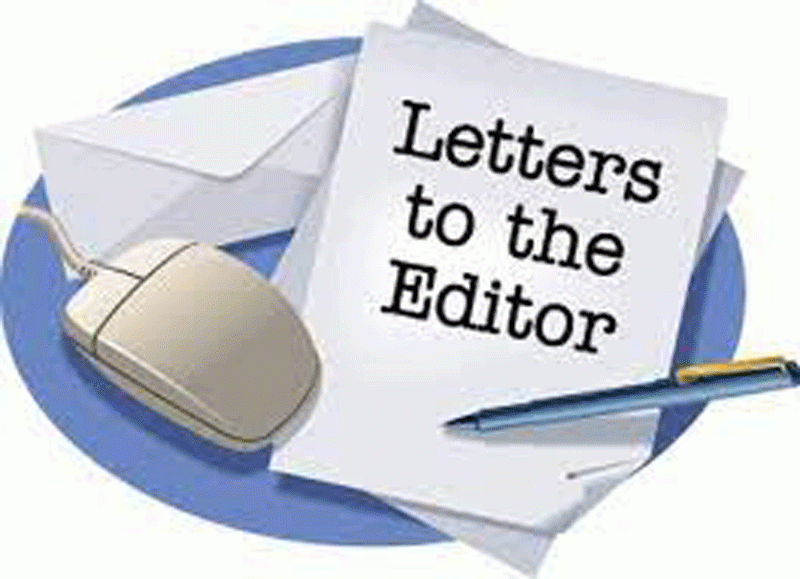 THE government has a reputation of producing documents — policies that in most cases are too elitist in nature, have little involvement of the affected citizens and other key stakeholders like youth organisations and civil society organisations. Their lack of inclusivity is one of the reasons they fail.
There is simply no buy-in, there is a "theirs" feeling among citizens. Policies come as imposed documents that leave a lot to be desired. As a youth who is patriotic and loves his country, I was so disappointed to read the youth situational analysis from the National Development Strategy 1 (NDS1), specifically page 184 clause 135, in which the government claims that most youths have not embraced the culture of hard work and the principle that hard and honest work pays.
It is false and this clause must be retracted if the youths are to embrace it.
If one reads clause 730 which says youth are a valuable resource, especially if they are allowed to build and strengthen qualities that enable them to grow and flourish into responsible citizens, it becomes clear that they are not given opportunities, allowed to build and strengthen qualities, not provided with funding, farms and entrepreneurship to develop themselves. It is an insult for government to accuse them of being lazy and dishonesty.
Many degreed youths spend the day selling airtime and chatting on WhatsApp because they are not considered in nation building processes.
My question to Finance minister Mthuli Ncube is: Who told you that the youths have no culture of hard work? Honourable minister and other respected officials, you should not lie to the nation about the youths.
Please may you retract that statement or rephrase it because we as youths have suffered because of your inconsistent policies.
Can you call for a youth convention at National Sports Stadium and interface with the youth to hear their narrative. Please take your time with them, you will appreciate what are going through. The wording on clause 135 is disrespectful to the plight of youths. Retract and or rephrase it.
The youth love their country and are hard workers, unfortunately they have been left in the cold. - Citizen
Govt should not compensate white farmers
PRESIDENT Emmerson Mnangagwa must listen to what the people are saying. We have had election disputes in Zimbabwe since time immemorial. They became more pronounced in 2000 when the late MDC founding leader Morgan Tsvangirai came onto the scene.
I have the feeling that sanctions will be removed when the Zanu PF-led government stops unlawful arrests and detention of political activists such as Zengeza West legislator and Transform Zimbabwe leader Jacob Ngarivhume.
As long as we have human rights abuses, sanctions will remain in force.
We have been turned to border jumpers and squatters in foreign lands while running away from hunger, from those we voted for and elected into office.
We are running away from poverty, bad governance and a tanking economy.
We need to break this silence and call our leadership to order. Now government wants to compensate white farmers who were displaced by the violent land reform programme by the same administration.
I believe the land issue in Zimbabwe is a closed chapter and there is no need to revisit it.
Mnangagwa is making a schoolboy blunder by offering compensation to white former commercial farmers.
All we need is to review our foreign and domestic policies, accept those who are willing to farm in Zimbabwe and give them some land. We have plenty of it, of which most is being under-utilised.
No compensation is needed. We just need to offer any investor some land with good terms so that the nation in the end benefits too.
Yes, people may want to argue that the targeted sanctions have affected the country's economic performance, I agree, but Zimbabwe has the opportunity to address the problem and move forward.
I believe the targeted sanctions are directed to those who engage in corruption, violate human rights and undermine democratic institutions. - Worried
Govt must partner banks to improve infrastructure
GOVERNMENT remains the largest participant in infrastructure development as it strives to develop the economic base.
However, there is a need for strong support from the private sector, particularly the banking industry, to lift some of the strain off government, particularly in the current economic climate.
In recognition of this, banks should partner their largest shareholders to finance huge developmental projects in the country.
Financing large projects requires in-depth analysis of the political, economic, social, technological, ecological and legal environment of a project to have a full understanding of the viability of the project and its socio-economic benefit to the nation.
Commercial banks play an important role in financing such developmental projects, providing long-term finance to address challenges such as load-shedding.
The banks should have a significant impact on the country's infrastructural development and the associated industries linked to that development, which drive socio-economic development.
In Zambia, for example, over the last 60 years, Stanbic Bank has supported investments in massive infrastructure development spanning a wide range of sectors that include energy, agriculture, housing, mining, Information and communication technologies and retail.
This has been achieved by introducing banking solutions specifically created to support infrastructure investment by both small and large industry players.
Financial institutions should believe in the country's growth potential and should be committed to partnering the government and other stakeholders in realising this potential by providing fresh solutions to the country's needs in terms of financing developmental projects.
For our country to realise its full potential, there is need for more investment in economically relevant infrastructure.
More private sector firms need to step up to the challenge and play their part in the country's development agenda because this is our home, we must drive its growth. - Ranga Dariro
Related Topics