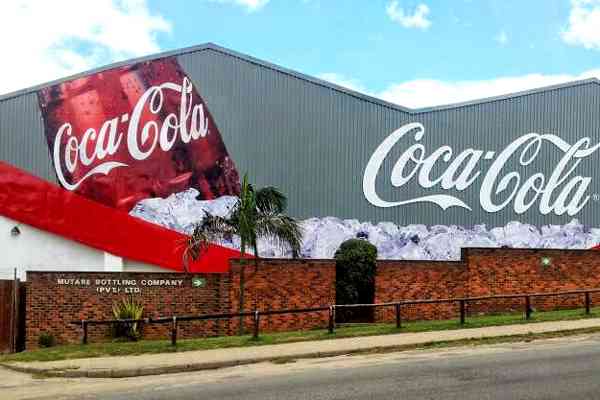 Coca-Cola Zimbabwe, in partnership with Save the Children, says it will train Matobo youths on water, sanitation and hygiene (WASH) issues.
Franchise manager Archbold Ndlovu told Southern Eye that the humanitarian arm of Coca-Cola Company, availed US$250 000 to Save the Children, to implement two projects.
"The WASH programme will provide safe and sufficient water supplies to healthcare staff, caregivers, patients and waiting mothers at five health facilities through the provision of solar-piped water systems in the high catchment rural area health facilities like Maphisa District Hospital in Matobo," Ndlovu said.
"Water supply will enhance hand-washing and infection control at the clinics, and mitigate against COVID-19, as well as supplying drinking water to patients, staff and communities. Youths must be capacitated with life skills."
Similar projects were implemented in Beitbridge and Matobo districts, offering business opportunity identification, business management lessons, and start-up toolkits to enable the youths to venture into income-generating businesses in their areas.
At least 3 800 youths were trained, comprising 2 721 (72%) females and 1 079 (28%) males.
"This initiative provided 400 individuals with start-up kits to venture into small businesses, thus supporting 283 (71%) females and 117 (29%) males. As Coca-Cola, we continue to forge ahead with implementing such projects that are part of the 2030 Water Stewardship Strategy,'' Ndlovu indicated.
Coca-Cola's Replenish Africa Initiative also ensured improved access to clean water to six million Africans in more than 4 000 communities across 41 countries.
Save the Children country director, Heather Kerr said: "These two projects enabled us to take a step towards assisting rural youths with employment opportunities and empowering communities to fight the COVID-19 pandemic while delivering on basic human rights to access to water and self-sustenance."
The WASH projects are also expected to alleviate health problems induced by water shortages, especially among vulnerable communities.
Ward 13 councillor Vincent Ndlovu said Save the Children also gave communities chickens for poultry projects and supported women with dressmaking projects.
The Coca-Cola Foundation is the global philanthropic arm of the Coca-Cola Company. Since its inception in 1984, the foundation has disbursed more than US$1 billion in grants to support sustainable community initiatives around the world.
Follow us on Twitter @NewsDayZimbabwe
Related Topics