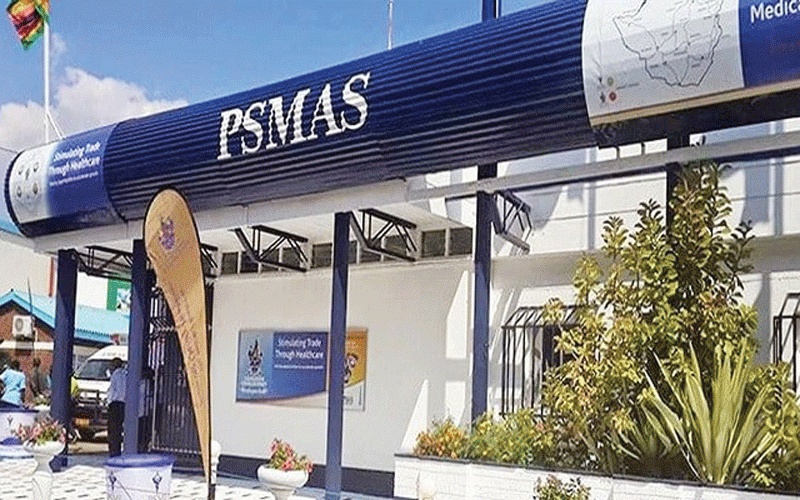 The Medical and Dental Private Practitioners Zimbabwe Association (MDPPZA) has accused Premier Service Medical Aid Society (PSMAS) and the Zimbabwe Anti-Corruption Commission (Zacc) of harassing doctors in private practice under a joint operation.
"It has come to our attention that PSMAS medical aid in conjunction with Zacc have launched an operation targeted at doctors and service providers countrywide," MDPPZA president Johannes Marisa said in a statement.
"The modus operandi that is being used has resulted in doctors getting harassed, locked up and being treated like criminals in broad daylight countrywide over amounts as low as 1 000 RTGS, leaves a lot to be desired.''
The association described the operation, which is targeting the very same service providers who were prepared to assist PSMAS members at a time when every other provider refused to accept their medical aid as "very regrettable."
"We are of the strong opinion that this matter is a civil not a criminal one and should be treated as such. Engagements with the doctors, service providers and the parent ministry who is the regulator were not done as prescribed by law prior to this exercise,'' the statement read.
The doctors implored PSMAS and the Health ministry to restore sanity and engage all stakeholders to avoid making the relationship with doctors permanently irreparable.
"We advise all our members who have been picked up, harassed, verbally charged and taken to court to report to us in preparation for our class act against PSMAS,'' Marisa said.
PSMAS reopened its hospitals and clinics countrywide following government intervention. The closure of the hospitals and other facilities was a result of cash flow challenges, which the society experienced, leading to workers downing tools citing incapacitation.
Related Topics