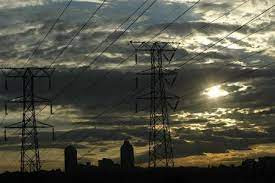 THE lives of thousands of Zimbabwean farmers who rely on irrigation technologies are on the line.
Agriculture is one of four main economic sectors that Zimbabwe's government says it will promote to underpin economic recovery. The others are the manufacturing, tourism and mining industries.
According to government, agriculture contributes about 20% of the country's gross domestic product (GDP), riding on the massive switch to farming by the majority, who now make up 70% of the country's 15 million population. According to a report by Bindura University of Science Education, 34% of these farmers now rely on irrigation, with the remainder growing their crops under rain fed agriculture. The 34% appears to be a much smaller number compared to those relying on rain fed agriculture.
But farmers in this category have been hit by rolling blackouts in Zimbabwe, which have intensified in the past two weeks as reports surfaced that water levels at Kariba Dam have dropped to worrying levels.
The power plant, which underwent a US$550 million facelift in 2018, generates over 50% of Zimbabwe's power.
But authorities at Zambezi River Authority want Zesa Holdings Limited, the power utility, to shut down the Kariba South Hydroelectric power plant, to prevent catastrophic consequences. In the past few days, blackouts of up to 19 hours a day have been reported across the country. And farmers riding on irrigation technologies have struggled to carry out activities like watering their crops due to the blackouts. The most affected are horticultural farmers, who had planted their produce in time for Christmas – one of the busiest periods for the farmers as demand rockets.
There is no doubt that watering at night, when power usually returns; saves moisture for the farmers, but the truth is that night shifts have often been disastrous.
If the workers do not sleep on duty, they are most likely to damage the irrigation infrastructure and crops. Some farmers may opt to use generators to power their irrigation system. But apart from being an expensive option, chances of crop failure are very high. This is because generators are not designed to run for long hours. They are simply a backup plan when power outages occur. Generators do not necessarily give sprinklers enough speed to adequately water the bed. Bigger generators chew up profits due to high fuel consumption.
More trouble awaits those that will use solar back up because farms are usually in isolated places. This makes the solar system prone to thieves. Even if the thieves spare the system, it would have to be a huge investment supported by a drip system for it to work. To make matters worse, solar panels do not work as effectively on cloudy days. According to SolarReview, the panels produce between 10-25% of their normal power output, depending on how thick the cloud cover is. The blunder made by the Zimbabwe Power Company, a division of Zesa, which plunged the country into darkness is definitely going to affect the food production of the country.
There are too many start-ups, which had ventured into day-old road runner chicks production and had purchased incubators, which were powered by electricity.
A lot of these projects will collapse in their infancy. We must also remember that there are dairy farmers who rely heavily on refrigeration. Their produce requires power to be processed. Mushroom farmers must also be in our thoughts. Especially, those that use air conditioners for their produce.
There are also fish farmers, who rely heavily on electricity to change their water system.
These are just but a few farming projects that being affected by the blackouts. While it is now a reality that Zimbabwe has plunged into a power crisis, contingent measures need to be taken to cushion farmers as the country strides back to its farming glory. We are already facing effects of climate change, which has made rainfall seasons unpredictable. It becomes imperative that farmers' concerns are addressed.
More so because most of the irrigated crops are for export, generating the much-needed foreign currency.
Gwabanayi is a practising journalist and a farmer in his own right. — 0772 865 703 or gwabanayi@gmail.com
Related Topics