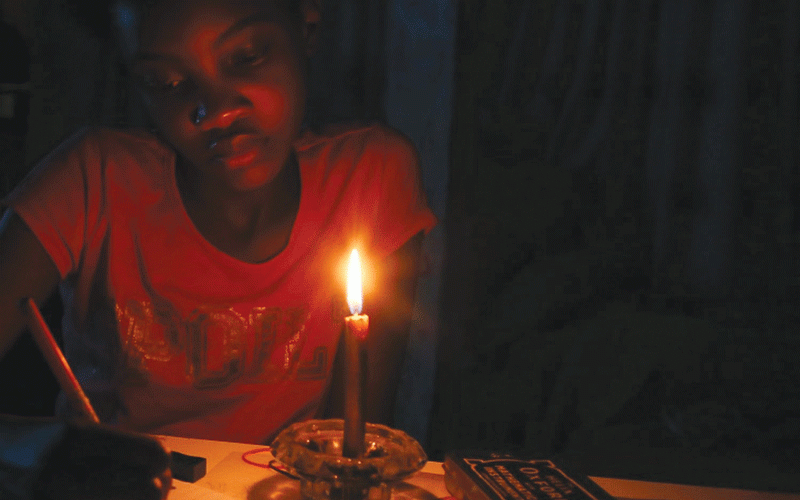 The worsening power crisis has again exposed the government's lack of proper planning and poor prioritisation in the allocation of national resources after the country exhausted its water allocation for electricity generation at the Kariba hydro power station.
The Zambezi River Authority (ZRA), the entity that manages Kariba Dam on behalf of Zambia and Zimbabwe, on November 25 ordered the Zimbabwe Power Company (ZPC) to stop generating electricity at Kariba due to low water levels.
As of yesterday, ZPC was only generating 200 megawatts of electricity at Kariba.
Overall, the country was generating 605 MW of electricity when output from thermal power stations is factored in against a peak demand of up to 2 200 MW.
As a result, rolling power cuts have worsened with consumers going for over 18 hours a day without electricity.
The sharp decline in electricity generation made it appear as if the government and Zesa were caught unaware by the situation at Kariba yet the ZRA has been issuing alerts about the declining water levels at the lake during the course of the year.
Zimbabwe has four thermal power stations that are not operating at full capacity due to ageing infrastructure.
The power stations in Harare and Bulawayo were not producing any electricity yesterday while Munyati Power Station was only contributing 13 MW to the grid.
Hwange was also producing below its installed capacity at 392 MW.
The figures show that ZPC was not preparing for the Kariba crisis because if it was, something would have been done to increase the capacity of thermal power stations to cover the gap.
Energy minister Zhemu Soda told journalists on Friday that government was scrambling around to secure contracts with some neighbouring countries to import electricity, but it was hamstrung by lack of money. Zimbabwe ordinarily imports electricity from Zambia, Mozambique and South Africa.
Zambia announced on Friday that it will start rationing electricity because it is also affected by the declining water levels at Kariba, on the other hand South Africa has been experiencing serious power cuts this year due to low electricity generation capacity at its power stations.
That scenario means Zimbabwe may struggle to get adequate electricity imports and that would spell disaster for the economy as businesses are set to lose valuable production time. Soda outlined several initiatives, which he said were meant to alleviate the electricity shortage, but they all sounded long term.
For instance, he spoke about the setting up of solar farms, but that is a solution that could be months or even years away.
Resolving the perennial power cuts needs long- time planning and prudent allocation of resources to build alternative sources of electricity, especially from renewable energy, given the ravages of climate change.
Related Topics