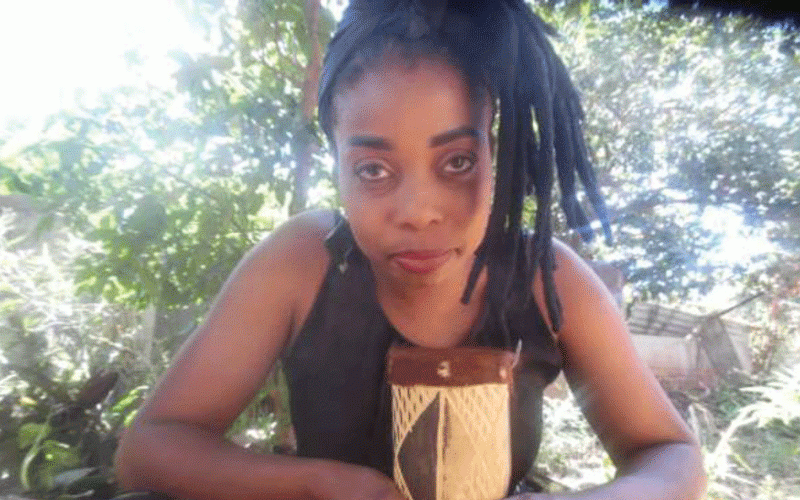 We live in a world where women want to feel empowered and hence there is the deep need for society to embrace the fact that female are strong and also highly independent individuals and should be treated as such.
Many of us feel and also see it as important to be a part of communities where women are able to share their experiences and also encourage growth and social development along the way.
In the month of May, we celebrate the joys of motherhood and the identity of being African. But in a few cases we discuss the trajectory of feminism and its influence in the modern African society putting into a focus the lived experience and the coping strategies of female artists.
Women have been involved in making art, whether as creators and innovators of new forms of artistic expression, patrons, collectors, sources of inspiration, or significant contributors as art historians and critics.
Patience "Patie" Tauro is an epitome of a woman who lives in the radicalisation of fighting towards the protection and the empowerment of women and uses music and spoken word as a tool of empowerment and challenging the repressive status quo.
She has worked as a lead vocalist for different projects such as Ditswi the Voice, which has used music as a tool of promoting community advocacy and development.
"I take music as a vocation and divine call as I seek to advocate for the rights of women and children. Our local society has really done less to protect women and nothing is being done to ensure their protection. What we see is an increase in the suffering of women and children, hence as an artist my role is to speak out and be their advocate," Tauro said.
She also explained how she seeks to embrace the essence of being African and promoting the advancement of the minority ethnic groups who are marginalised in the context of Zimbabwe.
"I take pride in the fact that the music I have written and also sang in different projects is based on the multiplicity of languages in support of the constitution of Zimbabwe which recognises 16 of them. So I am just challenged every day to explore and learn new cultures. Some of the languages used in my songs include Nyanja, Nambya, Kalanga, Bemba, and I infuse Shona, Ndebele and English too, but have an interest in a diverse market and to export the strength of Zimbabwe's cultures."
As we have just celebrated Africa Day on May 25, It is essential that Zimbabwean artists must embrace the importance and potency of languages as a useful tool in the exportation of art abroad. Many Zimbabwean creatives stick to a few languages and fail to be explorative, which affects the concepts of reach to a wider and diverse audience.
"For most of my career, I have been working as a session musician with diverse musicians from Bulawayo. I have been playing at different clubs, hotels and exclusive events like weddings. Being a session musician has been a central part that has enabled me to have a means of sustenance to cater for the needs of my children, but this remains hand to mouth survival as we are in a volatile economic environment," said Tauro.
Tauro also outlined the stigma of being a female musician in Zimbabwe.
"I have faced a lot of stigma from different individuals because being a female musician performing at clubs and hotels at night comes with judgment and preconceived views from the wider society. One of the most challenging labels is that of being viewed and seen as a woman of loose morals, and this is a problem as I tend not to be seen as a creative and artist but am objectified. This is a seldom spoken of challenge which many female artists face in their everyday life, especially when performing at night. Female artistes are objectified rather than respected, hence they remain at risk, but my band mates and I look out for each other," she said.
Tauro outlined how she had also learnt to ignore such negations and embrace the stance of radicalism, which has been adopted by many female artists that she looks up to like Chiwoniso Maraire, Rokia Traore and Gasandji who have stepped up to fight repression in the systems of patriarchy.
For example, Rokia Traore a Malian artiste was involved in a court case with regards to the issue of custody over her child which saw her receiving support from prominent artistes like Angelique Kidjo which is something bold.
"In working in the different clubs and hotels I have seen a lot of vulnerable young adolescent women selling themselves through prostitution. This is a factor that hits me hard because while speaking to some of them, I got to learn of their plight of destitution and desperation and how they put themselves at risks of contracting STIs and HIV," Tauro said.
"I feel that women's organisations are not on the ground offering solutions based approaches to these adolescent girls and young women. The pain is in witnessing the vulnerability of the young girls to the blessers (sugar daddies). In my future compositions I will be addressing the plight of this vulnerable group which is ignored and judged."
Generally, women have never been treated equally in the arts sector. They remain dramatically underrepresented and undervalued in museums, galleries, and studios. Counting and quantifying won't solve discrimination, but this also needs a unitary approach from different organisations working with the government in addressing the vulnerability of women in the arts and in entertainment spaces like clubs and arenas.
With regards to challenges faced, Tauro outlined the problem of gatekeeping in the Zimbabwean arts scene, which has been a factor that limited her success and growth as an artist.
"The economics are a problem in the promotion of the art with regard to studio time and paying the band as I use live music. But the bigger problem is that of gate keeping in the arts industry in Zimbabwe, and worse off in Bulawayo, my home city. There are musicians who are pushed and there are those who are shunned. This is a truth that many would not want to hear, and it digs deeper with regards to air play and even social media reactions and support when it comes to performing at festivals. This gatekeeping makes many artistes to fail to progress and they remain up and coming artistes till they die or quit. It is time that we radically challenge the gate keeping hierarchies and the advent of social media is now a powerful weapon which I am also learning to use in being a voice for the unheard artistes," she said.
Tauro added: "As a woman, many prospective "sponsors" or "mbingas" tend to also want to take advantage of our femininity for sexual favors in a quest for them helping to spruce the careers we have as artists but this never comes to fruition. I have seen many female artists being exploited in the name of success and fame in the industry and this is one form of gate keeping that has affected many female artists. Talent has to have a sell and not use manipulation and exploitation. In a great many cases the very careers of these women are not pushed. To women artistes, I encourage them to take a step and fight against this repressive norm which has destroyed the careers of many women."
There is a need to provide a place for female-centred representation and expose the erasure of women and their achievements in art and beyond. Gender presentations in art are the outcome of the cultural process of defining sexual and social identity, and this is something that has to be reflected more in the Zimbabwean arts industry.
Raymond Millagre Langa is a musician, poet, orator and independent researcher. He is also the founder of Indebo edutainment Trust. Follow Raymond Millagre Langa @Millagre Ray Langa on Facebook, @Millagre Langa on twitter and email millagrepapaito@gmail.com or indebotrust@gmail.com
Related Topics