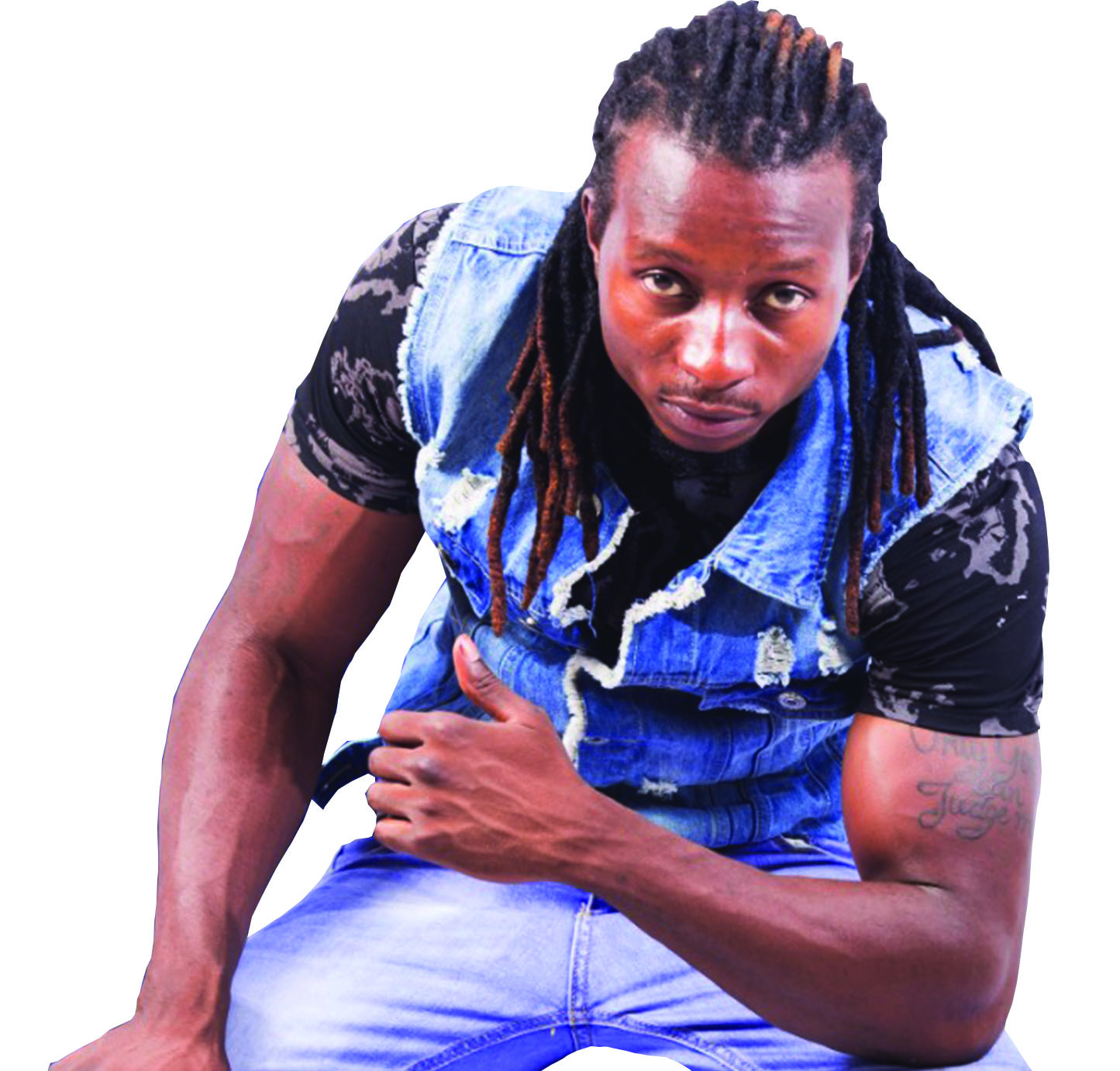 BY KENNEDY NYAVAYA JITI musician Baba Harare, born Braveman Chizvino, has proven that there is indeed more to a name after assuming a lead role in claiming his royalties from United Kingdom based record label and music distribution company Jacaranda Media Group (JMG).
The Ramba Wakadzvanya hitmaker took a fresh offensive on social media platforms Twitter and Instagram this past week, revealing that Jacaranda had preyed on him in a botched distribution deal at the beginning of his solo career.
"@TembaMliswa I saw your tweet on promoter(s). At the beginning of my career, I fell victim to a man called Jordan Mangwiro and his partner Charles Torro Guvamatanga.
@TembaMliswa I saw your tweet on Promoters. At the beginning of my career I fell victim to a man called Jordan link Mangwiro ( in the photo)and his partner Charles Torro Guvamatanga. pic.twitter.com/x776Ow9qqJ
— Baba Harare (@BabaHarare1) June 28, 2022
"…these men stole my first hit single The Reason Why. I know I am not the only victim of these thugs…" wrote Baba Harare in a series of tweets reacting to legislator Temba Mlisa's expose of JMG's supposedly dubious deal with Zimdancehall artiste Celscius.
It is not clear what the deal entailed since Baba Harare refutes inking it, but this publication understands the deal involved uploading music on various online platforms, resulting in the accruing of royalties.
The multi-talented artiste could not immediately ascertain the amount he is owed when he spoke to the Standard Style, but revealed that he has been ripped off his dues particularly for the breakout single titled The Reason Why, which has surpassed three million views on YouTube alone since release in 2017.
"I have been seeking arbitration privately.
"This has been going on for over three years with me trying to seek an amicable resolution. I guess I decided to go public because it was in the public interest that I spoke out about this issue," said Baba Harare.
Baba Harare has since called on other artistes with pending royalties or contractual issues with JMG to step up in building a legal case.
"Charles Guvamatanga and Jordan Mangwiro (directors of Jacaranda) banked on their historic divide and rule approach to work on silencing artists. Usually the shame associated with being conned is grounds enough for artists to not come forward," he said.
"I really don't want to speculate with regards to the royalties. I am waiting for the paperwork to see the correct breakdown of the royalties collected."
However, in an Instagram exchange with Baba Harare and other users, JMG's Guvamatanga dismissed the accusations saying their contract –reportedly verbal- was above board and a result of amicable understanding between the two parties.
"We are one of the few distributors that invest in an artist 100% including their welfare away from music. The problem we face is the artists in Zimbabwe do not respect contracts and feel they (can) walk out any time they want or force it by going public and making false statements," he wrote.
However, if the situation spills into the courts it could be a long and strenuous process given the lack of clarity surrounding the agreement, says entertainment lawyer Gwinyai Mharapara.
"Music is a business and people should treat it as such, in most cases musicians do not know what a contract means and that is a big problem. The thing with an oral contract, if it is the case here, is it can be binding although it takes time and may not be enough as evidence," said Mharapara.
According to him, local artistes were continuously getting raw deals because of their lack of urgency in learning about contracts as well as unwillingness to evolve and catchup to modern standards of running a business.
"Artistes need to be serious and empower themselves because we live in a knowledge age where they can search for information about what contracts mean and how to negotiate for the best deals, if they cannot afford lawyers to help them.
"They should also understand that most of these promoters are not doing work for them for charity and that should be clear in fine print to avoid claims that demand more time and money they might not have," said Mharapara.
While Baba Harare's case has taken center stage, the issue has also rekindled ongoing accusations around music distributors allegedly reaping from musicians' sweat with little to nothing trickling to the creatives.
This, at a time various well-meaning stakeholders have been making efforts to equip artistes on how to ensure that they get maximum benefits from their work, is a sign that artistes need trainings that they have been snubbing says Jive Zimbabwe director Benjamin Nyandoro.
"Artistes hardly attend training workshops where most of this information is shared for free, some feel that the organizers are in it to make money while others think that they cannot gain anything when there is no monetary assistance so these stakeholders are giving up," Nyandoro said.
Jive is an arts promotion establishment that embraces digital content distribution that has been on a drive to impart knowledge to musicians over the years.
"What artistes need are dynamic contracts that have review strategies because most online platforms provide backend evidence of what one's work would have earned so such clauses should be clear if there is sharing of royalties," said Nyandoro.
"The owners of the business (musicians) should have interest in these things because you hardly get someone who just comes to help, I do not think there is someone who has that obligation so it should be clear in a contract if it is just assistance or mutually beneficial."
Baba Harare remains resolute in a fight he says will not only secure his legacy, but that of fellow artistes.
"My management and I feel very strongly about the legacy aspect of mine and fellow artists' catalogues," says the award-winning songster adding that on a personal level he will only rest when "(I) have full control of my albums and a payout of what is owed to me."
"I was willing to privately fund our court case however, we were fortunate that a few lawyers have stepped forward to help us pursue this. I also understand that Temba Mliswa will be supporting Celsius as he is a member of his constituency."
Related Topics