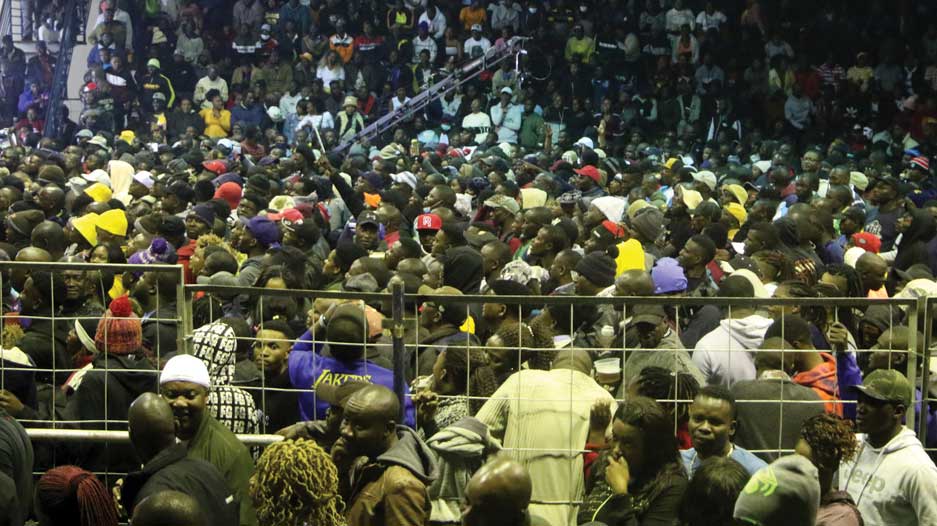 BY AGATHA CHUMA SUNGURA musician Alick "Cheso Power" Macheso has proved to be a living legend as he has managed to steal the hearts of the young and old if the launch of his album and birthday bash on Friday is anything to go by.
To celebrate his birthday this year, Macheso stole the attention of many through his line up with a variety of artistes managing to come in their numbers to celebrate the big day and to launch the 12th album.
The celebrations started off on Thursday with a dinner dubbed "Executive Night Out" at Rainbow Towers where the birthday boy was showered with gifts from friends and family.
He gained livestock from his fans who were bidding for the disk.
Several artistes who include, Jah Prayzah, Baba naMai Charamba, Selmor Mtukudzi and Tendai Manatsa, Seh Calaz, Mark Ngwazi, among others attended the dinner before they proceeded to the Aquatic Complex for the gig the following day.
On Friday all roads were leading to the Aquatic Complex in Chitungwiza where the six track album Tinosvitswa Nashe which exhibit Macheso's maturity in song writing and virtuosity was launched. The tracks which made up the album are Makazvinzwepi, Kutadzirana, Nzendo Dzirefu, Impfa nimulandi, Munhu Mumwe and Ndimi vanhu Vacho.
Macheso's birthday celebrations managed to bring the gala setup, which was last experienced long back with different artistes taking turns to perform with their live bands. Indeed Zimbabwe is blessed with talented artistes.
Everyone gave a well-seasoned act for the revelers who kept on screaming for more.
Artistes who showed up included Nicholas Zacharia, Sulumani Chimbetu, Baba Harare who was given US$10 000 by Mashwede for giving an energetic act, Mai Titi, Leonard Zhakata, Seh Calaz, Jah Master, Selmor Mtukudzi, Mc Taliban, Andy Muridzo amongst others.
Thanks to all these artistes, the birthday celebrations were memorable indeed.
Although Selmor Mtukudzi performed her songs, she managed to bring another artiste, the late Oliver "Tuku" Mtukudzi through performing some of his best hits. Thanks to Macheso for giving Selmor and Tendai Manatsa an opportunity to combine forces and bring back memories.
Leonard "Baba Chamu" Zhakata also got an opportunity to announce his birthday which is on June 25.
Seh Calaz who arrived when Baba Sharo was already on stage, managed to share the stage with the sungura king as he made him play a Zimdancehall riddim whilst Calaz gave out a freestyle. Madzibaba Nicholas Zacharia who was standing in as the mother and father to the birthday boy also performed alongside Baba Sharo.
Just as we thought it was now time for Baba Sharo to perform with his band, there was attention as Franco Slomo, his former band member was introduced to the stage to announce what he wanted to say.
What was it, the crowd guessed as they shouted "ngaadzoke mukomana". Macheso gave Franco an opportunity to say out what he wanted to, but it seems like it was hard for him to say it until Macheso asked the audience a question: "Odzoka here" and the whole stadium replied "Ehe!!" which made it easier for Franco to say that "I will do what the fans want." So it is still not clear whether Franco is now back with Macheso's band or if he is still deciding, but it appears Macheso wants him back as he cannot bear to see one of his "sons" getting lost.
To conclude the birthday bash celebrations, Macheso filled the Aquatic Complex and some of the people were still stuck outside as the hall no longer has space. Indeed he is the king of Sungura and a legend in the music industry.
Follow Agatha on Twitter @AgathaChuma
Related Topics