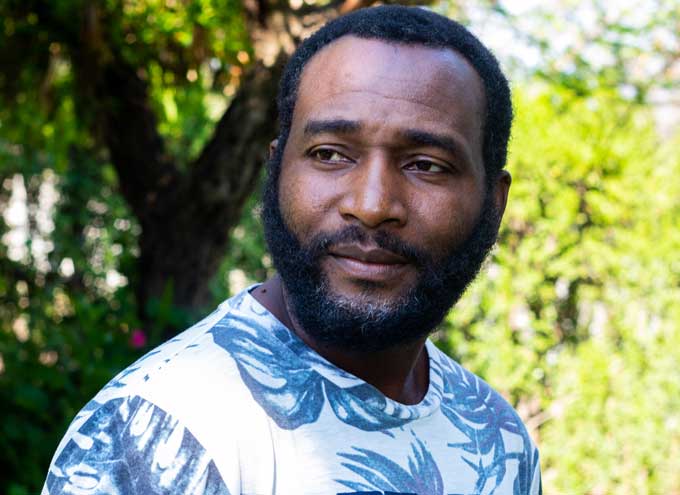 By Grant Moyo
We have done quite a lot of locally produced films, well written but shot in a wrong setting. Scripts which are more appealing in a South African or American context, merely farfetched in a Zimbabwean discourse — yet we have loads of untold pre colonial and post colonial stories as well as heroes and heroines to portray.
Truth is, as long as we keep saying 'bravo' to such productions —we will continue shooting ourselves in the foot and watch another genesis of local filmmakers and storytellers being swept away without fully echoing and unlocking these untapped territories —for the world to indulge in our rich culture, says Bulawayo-born seasoned actor and director Percy Soko.
Believing in redemption, the filmmaker noted that though the local cinematography has had its fair share of glory as seen in Neria, Everyone's Child and Yellow Card, there is plenty room for improvement —in the way local movie makers approach and utilise the technical, creative and storytelling aspects of motion-picture show —in their pursuit of outstandingly telling the Zimbabwean story unhampered.
Soko, who has a career spanning over two decades in the creative space, is a diligent self motivated and goal oriented individual with core competencies listing live stage performance, screen and voice acting, as well as fight scene choreography.
Being passionate about using the arts, particularly film and theatre to reflect on the state of the world, he has been a part of theatre productions such as It Never Rains (Harare International Festival of Arts), Class Room 22 (Core Force Theatre Production), Rhino Horn (Core Force Theatre Production) and The Black Dilemma (Core Force Theatre Production).
Strongly believing that creative expression can be used for advocacy and to influence positive transformation, Soko's film credits include Bazuku (Amazon Prime), Jaiva S'bone (Zambezi Magic), Mandla (ZTV), Liabilities of Love (Zambezi Magic), $400 (ShowMax) and Far From Yesterday (Zambezi Magic).
The straight-from-the-shoulder filmmaker's efforts have not gone unnoticed. To date he has garnered gongs for Outstanding Male Actor at the Bulawayo Arts Awards and National Arts Merit Awards (Namas).
"Theatre was my first love before I ventured into film. Growing up, back then, there were a lot of drama groups and since my brothers were also into dramatic art, they guided me into the drama club which also offered karate lessons," Soko said.
"I was the youngest in the club, then one day a play was written and a character of a young man was wanted. There were no two ways about it, I had to act and perform the following week.
"Later on, my shift from theatre to film came after I auditioned for a role as an extra in a local film called Freeman. Fast forward, over the years, I have seen a huge surge in my career with roles in local television dramas like Isipho Sami, S'bahle Nje, Heritage, Nomhle and Insuku Zokugcina, which have all aired on national broadcasting station ZTV (DStv Channel 280).
"So far, I have directed just one short film and a TV series Mandla which won three awards for Outstanding Actor, Actress and Director at the 2019 edition of the Namas.
"What has boosted this newfound journey behind the scenes is using what I have learned in the past decades in front of the cameras and onstage from directors I have worked with in many film and television productions I have been seen in, as well as implementing the know-how I gained in various theatre productions I have been a part of."
Despite acting not being fully considered as a profession in Zimbabwe, still, Soko never let that stop him from chasing his dreams.
The actor-cum-director acknowledges that film serves as a source of divine guidance to help usher the society by telling real life stories and unveiling revelations that help evolve, upthrust and kick upstairs people's way of thinking and approach towards life.
Noting perseverance as a key ingredient for organic growth in the film industry, Soko pointed out that overly, there are few women in the technical side of film — a gap which needs to be closed in order to balance gender representation.
The passionate movie maker is calling for local film makers to fully serve as a portrayal to show the world some of the challenges and inspirations that the Zimbabwean society experiences.
"Film can address critical issues in a safe space. Issues can be presented through characters and audiences can learn from them," he said.
"Kings of Jo'burg a South African gangster series by Ferguson Films, embraces African elements like spirituality and a contemporary world. Black Panther is a 2018 American superhero film produced by Marvel Studios —although a Hollywood production —embraces African mythology, designs, costumes, language and locations.
"Production design elements like hues, textures, props and costumes used can give accent to an African set. These elements can enhance the visual look of the film and give it an African feel. Using local languages suggests authenticity of the African story in the viewer.
"The setting is key as it makes the film believable. Appropriate costumes and props enhance the visual appeal. Lighting affects the feel and mood in the viewer."
Soko added: "We know who we're, therefore, there's no better time than now —to tell our own Zimbabwean stories and let the world witness it 'straight from the horse's mouth'."
"Unless and until we act, the western will keep on telling our stories the way that suits them —and then we continuously cry foul when in actual fact the power is in our hands to do the unthinkable.
"Valuing our line of descent as local filmmakers helps us to know more about our culture as a people and also be ambassadors of some of our native languages like Tonga, Ndau, Nambya, Ndebele, Kalanga, Venda and Shona. By doing so, it shows that we are confident enough that our stories can be seen or shown anywhere in the world."
The most important thing about film is the plot that accompanies the opportunity to archive personal and shared moods of time within the cast, crew and the audience as a point of reference for future generations.
Having experienced so much of Zimbabwe's identity and culture being stripped or diluted with the official premiere of The Signal — Zimbabwe's first Ndebele Sci-Fi short film directed by Bulawayo-born international actor and filmmaker Daniel Lasker —looming, film fanatics and critics hope that the current crop of local filmmakers will at some point produce reels that the world can say 'Wow! That's a Zimbabwean flick'.
Grant Moyo is a prolific writer, innovative media personality, entrepreneur and a creative artist, who is passionate about using his creative mind for the betterment of society. Follow him on Twitter: @TotemGrant
Related Topics