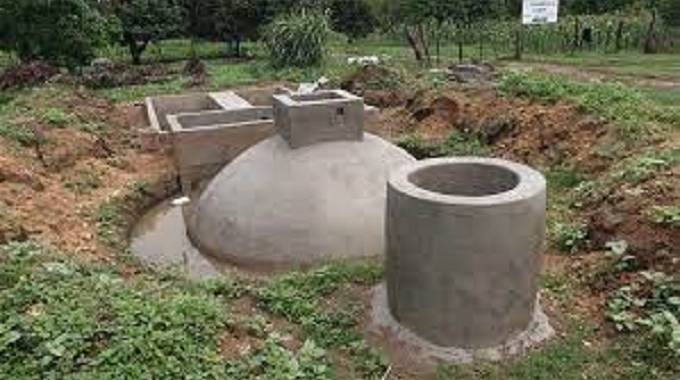 By Admire Jamu-Mlambo Biogas is slowly becoming one of the most popular, reliable and affordable forms of energy options in rural communities in Zimbabwe.
With the current challenges presented in the form of power outages by power utility Zesa, renewable energy has risen to the occasion as the best alternative and, although it has come up slowly in adaptation, biogas is fast becoming the go-to option in the rural areas.
In Zimbabwe, the other available power options in the renewable energy family are hydropower and solar energy both of which are making huge strides in energy supply including contributing significantly to the national grid.
Biogas is an environmentally-friendly and renewable energy source that is produced when cow dung is broken down by micro-organisms in the absence of oxygen, in a process called anaerobic digestion.
Shamwari Biogas is one of the few private companies in the country that have been in the business of building and installing biogas digesters since 2014.
"We have installed biodigesters in schools, farms, rural and urban households. So far, we have built 64 biogas digesters countrywide," Shamwari Biogas business development manager Tapiwa Goremusandu told The Standard.
"There has been significant increase in our customer base as biogas technology is now positioned as one of the viable solutions to the electricity challenges currently faced by the country, especially in the rural areas," Goremusandu said.
The average temperatures in Zimbabwe are ideal for anaerobic digestion and biogas inputs, including general waste, cow dung and other sources are readily available in the rural areas.
"Additionally, the availability of organic waste in the form of livestock waste, agricultural residue and sewer waste provides of feed for biogas digesters to be used in electricity generation both in urban and rural areas."
Goremusandu said a modified Carmatec digester has a life span of more than 20 years.
"A biodigester that supports a family of six with all their cooking, heating and refrigeration needs has the average cost of around US$1 800," Goremusandu pointed out.
He bemoaned the shortage of financial support especially for rural communities where hard cash was not readily available although there were collateral options in the form of livestock.
"We source biogas appliances such as stoves, brooders and biogas refrigerators from local fabricators, but for equipment such as generators and lights, we import," Goremusandu said.
"Among the major challenges we face is the issue of lack of affordable financing for our clients. Presently, there are almost no stakeholders offering financial services such as affordable construction loans targeted at biogas technology," he added.
Cape Town-based renewable energy engineer Tafadzwa Gurupira also placed his weight behind the use of biogas energy, saying it could add value to what the country already has.
"Biogas can definitely play a role, even if not necessarily as a standalone energy source, but in a hybrid system to complement other sources of energy like wind and solar which are notorious for being intermittent," he explained.
"The rule of thumb in hybrid systems is typically the more resourceful one can be with what is readily available to him and the more sustainable the system can be and diverse the pool of energy sources is, the more optionality it presents to the user which is also always welcome."
In an emailed response to questions, the national energy regulator Zimbabwe Energy Regulatory Authority (Zera) stated that government had a clear policy to promote the development of biogas projects and other renewable energy technologies.
"The Renewable Energy Policy has a target to develop 8 000 domestic biogas digester units and 288 institutional biogas digester units by year 2030. Government, through the Ministry of Energy and Power Development in partnership with other stakeholders, has trained at least 50 biogas digester masons countrywide," the energy regulator said.
Zera added: "There is little or no risk associated with the installation of biogas equipment as it is normally produced and used at low pressure as opposed to LPG [liquefied petroleum gas] which is highly-pressured and compressed."
Biogas can be the best source of energy if government can equip more privately-owned companies so that they can also appreciate the importance of biogas.
Biogas technology is still in its infancy in Africa, although recent initiatives have resulted in the accelerated uptake and understanding of the technology in various African countries that include Kenya, Uganda, Ethiopia, Tanzania, Rwanda, Cameroon, Burkina Faso and Benin.
Related Topics