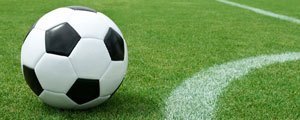 St Michel…(3) 3 How Mine…(0) 1
By Sports Reporter
How Mine pull through on a 6-4 aggregate score line
HOW Mine scraped through to the next round of the CAF Confederation Cup despite losing to St Michel of Seychelles in the second leg first round match at the Stade Finite stadium yesterday.
The gold miners did themselves good last weekend when they won 5-1 at Barbourfields Stadium.
However, yesterday, St Michel raced into a 3-0 lead by half time, but Kuda Musharu grabbed How Mine's face-saver with a second half goal. St Michel scored through Jocelyn Fenosoa six minutes into the match before doubling the lead 10 minutes later.
Two minutes before half time, Alex Nibourette made it 3-0 putting How Mine in a desperate situation.
A sigh of relief came in the 57th minute when Musharu pulled one back for his side to take his goal tally to six.
The former Monomotapa striker has scored on each of the four games they have played in the tournament, notching a brace when they beat Zanzibar's Chuoni FC 4-0 in the first leg of the preliminary round at Barbourfields last month.
Musharu was again on target in the 2-1 win in Zanzibar. He also grabbed another brace against St Michel in the 5-1 win in the first round first leg at BF.
A difficult assignment now lies ahead for How Mine head coach Philani "Beefy" Ncube as he faces either FC Kondzo of Congo Brazzaville, or Bayelsa United of Nigeria which were scheduled to play last night.
Related Topics