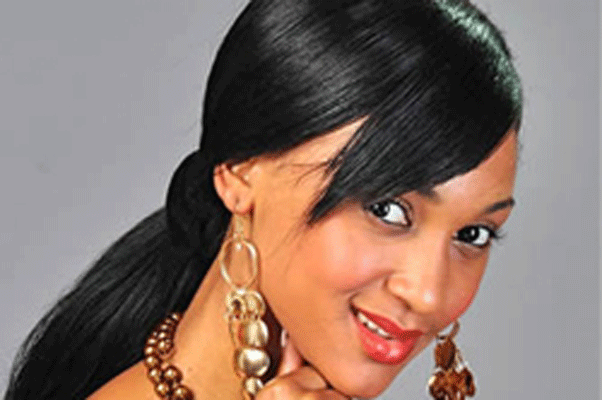 MODELLING Industry Association Zimbabwe (Miaz), which seeks to revive the local modelling industry, has come under attack for its failure to safeguard female models from sexual abuse at the hands of rogue model agencies and errant pageant promoters.
BY WINSTONE ANTONIO
Very little has been done by this board in terms of protecting the models to an extent that it has been viewed as a missing link in the sector.
There is a huge public outcry over a number of pageants that have courted controversy after allegations of sexual abuse, which has left members of the public with more questions than answers.
The "bogus" pageant organisers who are said to be masquerading as potential promoters have been caught on the wrong side of the rules governing beauty pageants.
In a latest development, some female models who participated at the recent Miss Zim Gold Mashonaland Central made sensational claims that the pageant's chairman, Ceasar Kufandiko sexually harassed them during a boot camp.
The models claimed that Kufandiko is yet to pay them their prizes, something which is proving to be common with local pageants.
Some models and members of the public (pageant followers) who spoke to The Standard Style in separate interviews called for the dissolution of Miaz to protect the image of the profession.
"The continuous abuse of models must come to an end. These bogus pageants have tainted the image of the profession while the mother board has also failed to end this disgusting behaviour," said Marbel Gurupira of Highlands.
Another avid pageant follower, Marceline Sithole said; "There are modelling agencies and scouts responsible for grooming these models, but when they leave them to be abused without taking action to fight for these girls then their offices must be closed."
Former top model and Miss Universe Zimbabwe (2011), Lisa Morgan said the solution would be the formation of an active umbrella modelling board that would administer pageants.
"There is need for unity among former and active models to form a modelling board with a constitution that will govern pageants where pageants organisers will then have to subscribe to the board, just like the marketing professionals who subscribe to Marketers Association of Zimbabwe," Morgan said.
Morgan said she was not aware of the existence of the "inactive" Miaz, which she said should have intervened in several cases of abuse of models if it was doing its duties.
"If Miaz is functional, action should have been taken on the culprits who abuse models," she said. Miaz deputy president Wilbert Rukato said models must be affiliated to registered agencies if they were to be protected from the backstage abuse.
"The problem is some of these girls do not want to affiliate with registered modelling agencies so that they can be fully protected. Miaz is not fully resourced to mount the kind of legal challenges needed to confront all of these problems," he said.
"Models need to be registered to access these benefits, some of these girls are not proper models and it makes little sense to stretch already stretched resources to cover freelance models when registered models are the rightful recipients of such benefits."
Speaking on the Miss Zim Gold Mashonaland Central pageant alleged abuse, Rukato said they were looking into the matter to ensure that the models get paid.
"The issue of the alleged abuse at the recent Miss Zim Gold Mashonaland Central pageant needs to be investigated because it can easily become a legal challenge, so once we have met all the models and satisfied ourselves with information given we will involve the appropriate authorities," he said.
There are also calls to remunerate models fairly and timeously to avoid a situation where they end up falling prey to sex predators.