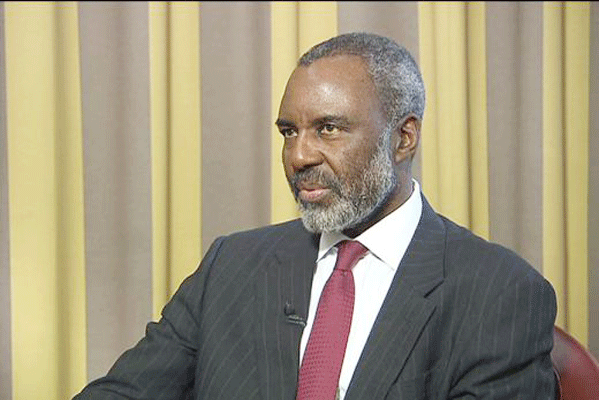 Former Trade and Industry minister Nkosana Moyo's announcement a fortnight ago that he will be challenging President Robert Mugabe in next year's elections brought some impetus into preparations for the polls, especially in the opposition camp.
Comment: The Standard Editor
Prior to Moyo's expected announcement, the opposition had been dilly-dallying about a coalition to challenge Mugabe but MDC-T leader Morgan Tsvangirai last week sprung to action, announcing that Mugabe's opponents have to reach an agreement on the proposed merger by July 31.
Former Vice-President Joice Mujuru was also reported to have joined the Coalition of Democrats that brings together a dozen opposition parties as they seek solutions to Mugabe's electoral dominance.
Moyo's return to Zimbabwean politics, a decade after he dumped Mugabe's government in dramatic fashion, and an opposition that is coalescing to form what could be a formidable block against Mugabe, will certainly revive interest in next year's polls.
Over the years, Zimbabweans had grown weary of elections and the limited choices on the ballot box bred voter apathy.
However, with the prospects of an opposition coalition that will give Mugabe and his party a run for their money, the arrival of Moyo on the scene will make voting in next year's elections the more worthwhile.
Moyo also gives those that have stayed away from previous elections, giving Zanu PF an undeserved advantage, a reason to exercise their democratic rights.
However, we are worried that amid all the excitement, there are signs of unacceptable intolerance among opposition supporters who feel that only their leaders are ordained to lead the charge against Mugabe.
Moyo and leading Harare lawyer Fadzayi Mahere who also announced that she will contest the Mt Pleasant parliamentary seat as an independent candidate have been subjected to worrying levels of abuse on Facebook and Twitter.
The two have been called all sorts of names for exercising their rights enshrined in the constitution, which is to stand for political office.
Some overzealous opposition supporters have been calling the two Zanu PF agents out to split the vote come next year but we have not been shown an evidence to prove these wild claims.
Moyo and Mahere have not been given an opportunity to sell their ideas on how they want to take Zimbabwe forward.
Those drowning their campaigns with insults are mimicking a Zanu PF culture, which is very frightening.
One of the reasons the opposition has been challenging Mugabe and Zanu PF is because they want to end the culture of intolerance for different views.
Zanu PF has resorted to grotesque violence in previous elections because it felt its hegemony was threatened.
The opposition says it wants to be voted into office to change that Stone Age culture but their supporters are sending a different message on social media.
Zimbabwe needs all hands on the deck right now and those with the best ideas deserve to be given a chance to rescue the country from 37 years of misrule.
It is critical that next year's election is free of violence but that cannot happen in an environment where hate speech becomes part of campaign strategies.
Leaders of political parties will have to lead by example and dispense with the nauseating sense of entitlement when they talk about their place in the struggle for freedom in Zimbabwe.
It is not about how long a party or leader has been in the trenches but their manifesto and what they bring onto the table.