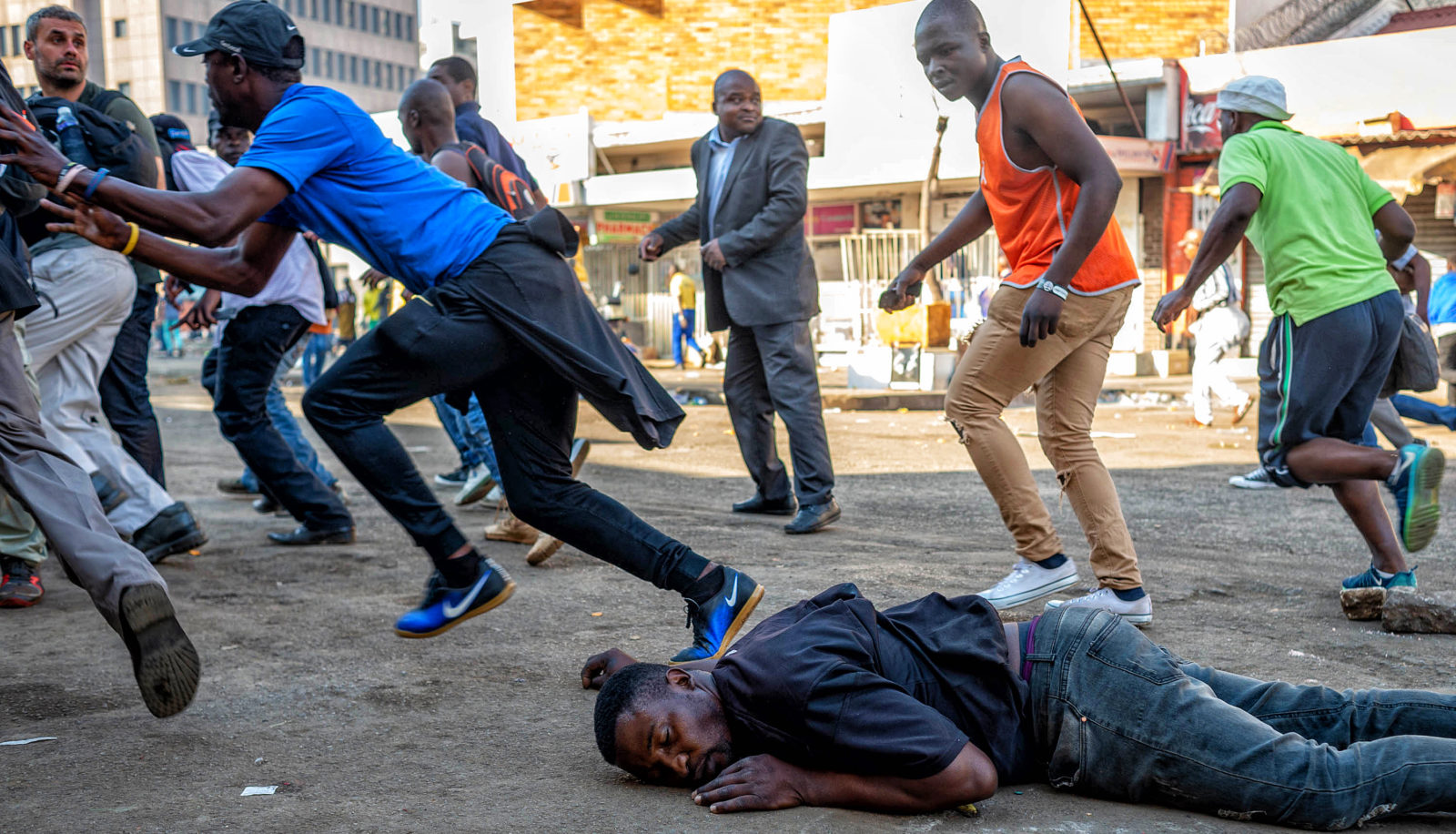 There is a very real danger that Zimbabwe may next year be plunged once again into another very violent and bloody election.
The writing —bold and screaming —is there on the wall. Why would we have very senior officials of Zanu PF, including minister of Local Government July Moyo, party provincial chairperson Larry Mavhima and Mackenzie Ncube leading the police to besiege the Gokwe venue where opposition Citizens Coalition for Change had already pitched its stage in preparation for a police-sanctioned rally?
What happened in Gokwe on Thursday heralds the beginning of political violence that will blight the 2023 elections whose results will predictably be disputed.
Contestants that hate transparency and fairness thrive on violence, force, ballot theft and everything that goes with a rotten election. As witnessed in Gokwe on Thursday, Zanu PF prides itself as an intolerant and violent party and they display their rogue nature with sickening impunity.
This behaviour represents the kind of moral dementia we witnessed in 2008 elections where young girls were raped by political hoodlums inside their own homes while their father screamed outside the room as they were beaten to death — because they supported a political party of their choice.
The tragedy is that the ruling party in Zimbabwe controls the law enforcement agents whom they order around at will as was witnessed in Gokwe.
We believe this is the time for political actors to fight for a level political playing field. This is the time to engage local, regional and international political stakeholders to put heads together in order to create a free and fair environment for elections next year. It is a pity that the violence that Zanu PF chooses to put forward does not discriminate at all and there are no safety guarantees for the ordinary Zimbabwean. Our people are, once again, being asked to sacrifice on behalf of crackpot politicians who have failed to make an impact on how Zimbabwe should go forward.
Already there is simmering anger amongst opposition elements who, without direction from a brutalised leadership, are advocating for 'an eye for an eye'. It would be naïve though – in fact it would be outright silly for the opposition to seek to take the violence route against a ruling party that has guns on its side and a high dose of political violence in its DNA.
Lest we forget, sometime in 2000 when Zanu PF got a rude electoral awakening, Nathan Shamuyarira, one of the party's godfathers, said these words: "The area of violence is an area where Zanu PF has a strong, long and successful history."
We do not want more shattered limbs and blooded bodies, ferried to clinics in wheelbarrows —like billboards advertising the gruesome consequences of opposition politics! The opposition needs to understand what they are up against, make the right decision and take the right course of action.
The ballot box may appear to be the final determinant to Chamisa and his CCC party, but for Zanu PF the ballot can only be final if it endorses them!
Related Topics