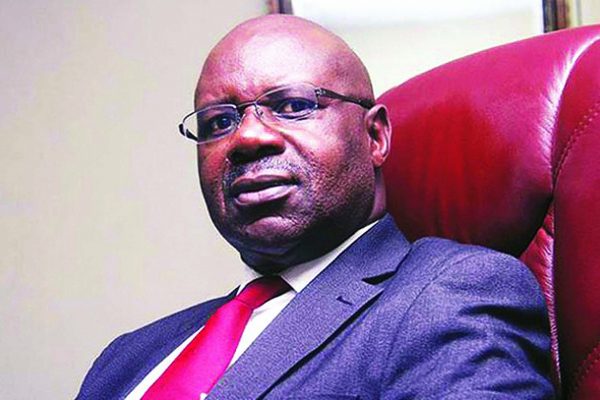 PROSECUTOR-general Ray Goba risks losing his job after the Judiciary Service Commission (JSC) asked him to give reasons why a tribunal should not be set up to investigate his suitability to hold office, The Standard has established.
BY CHARLES LAITON
The JSC wrote to Goba after deliberations with the National Prosecuting Authority (NPA) boss on Thursday centred around a litany of charges.
Goba, who was appointed under controversial circumstances last year, is accused of failing in his duties to prosecute several corruption cases.
He is also accused of putting his office into disrepute by trading insults with lawyers and has allegedly been sneaking out of the country, on certain occasions, without Cabinet's authority.
According to sources close to the matter, the step taken by the JSC showed that it was satisfied with complaints that Goba was not fit for the office of NPA boss. "What happens is that a complaint is received from whoever would have made it and after looking at the complaint, the JSC then decides whether or not the allegations are worth pursuing and if so, the commission then writes to the PG and asks him to respond," the source said.
"In this case, yes a letter was sent to him to respond."
JSC acting secretary Walter Chikwanha said the commission's deliberations were highly confidential and he was unable to comment on Goba's case.
However, the sources said Goba was likely to be investigated by a tribunal in line with section 187 (3) of the constitution.
Yesterday Goba would neither deny nor confirm that he received the letter from the JSC.
"Where did you get that from? That is very interesting, that's my comment," he said.
Goba took over from Johannes Tomana, who was fired by former president Robert Mugabe in July last year.
Tomana was accused of refusing to prosecute former Telecel acting chairperson Jane Mutasa and former Bikita West MP Munyaradzi Kereke, who was later convicted of rape.
President Emmerson Mnangagwa recently appointed an anti-corruption commission unit in his office, saying the NPA had failed to effectively deal with corruption cases.