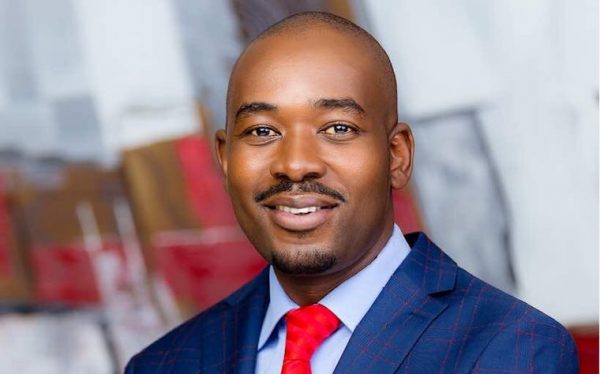 The reported moves by the international community to bring Zimbabwe's political protagonists to the table should be lauded by all peace-loving and poverty-weary Zimbabweans.
Editorial
Zanu PF may want to grandstand and make credulous claims about a so-called new dispensation and President Emmerson Mnangagwa's ability to turn Zimbabwe's economic fortunes around, but facts on the ground show that this cannot and will not happen in the foreseeable future.
The fact that nine months after taking to the helm of the country Mnangagwa has totally failed to provide one proof of this capacity is more than enough evidence he and his party alone are unable to lift Zimbabwe out of its misery.
The countless "mega deals", some of which are as old as the nine months that Mnangagwa and his crew have been in power, have yielded virtually nothing so far. The only few projects that we have seen leaders of the new dispensation go out to commission with pomp and fanfare, like the Kariba power project, were initiated long before the November military takeover – in the Robert Mugabe era.
As it is, the situation on the ground is increasingly becoming frightful. Prices of goods and services are rising every day while basic commodities are fast getting scarce.
There are already serious shortages of medicines in the country's hospitals while other commodities such as cement are now being found only on the black market where prices have shot through the roof.
What is becoming evident is that the economy is crumbling at breakneck speed with unsettling reports of government secretly switching on the money-printing machine in a vain attempt to stem the cash crisis. Meanwhile, foreign currency shortages continue to bite, putting the Reserve Bank of Zimbabwe in a very unenviable position as the country's major source of livelihood.
The opposition may be happy to see Zanu PF's economic failures exposed, so they can tell Zimbabweans and the world that they alone can save Zimbabwe, but in the end it is the people of Zimbabwe whose lives are being ruined. Zimbabweans that were born 40 years ago have never experienced a normal life where basic necessities are available or how it feels to be formally employed and be in control of their own destinies.
The new dispensation under president Mnangagwa needs to seriously focus on the country's economy and do all that is necessary, including economic and political reforms and look at issues of political inclusion to stop the obtaining economic rot.
Going about doling out money which they do not have through needless expensive gifts to political patrons will not put the government in good light with those that may want to invest in this country or bring financial help.
One good example of a question that Mnangagwa and his fellow government leaders and advisors have failed to answer is: what is it in aid of to spend millions of dollars on expensive brand new vehicles for chiefs while hospitals do not have ambulances?
The government needs to set its priorities right and behave like mature leaders who have the people's welfare at heart. Mnangagwa must come down from his high horse and seek the assistance of Nelson Chamisa, who has proved to be a politician who has good ideas and a very huge following in the country.
Chamisa, too, must heed the calls of the long-suffering people of Zimbabwe who are crying for food on the table, good health, houses to live in, jobs and an end to decades of misery.