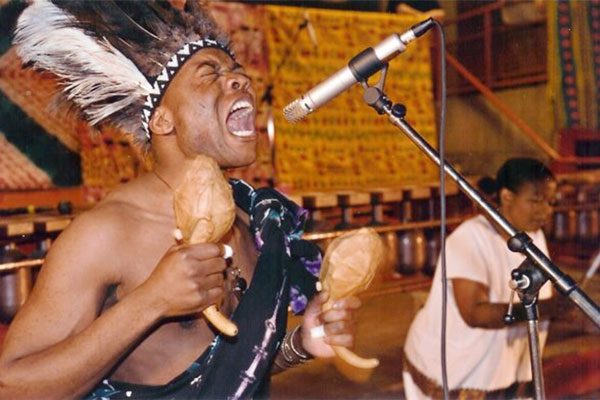 Sweden-based musician Luckson Chikutu, affectionately known as Manlurkerz (pictured left), has produced a video for the song Good Boy off his latest 16-track album Ndundu-Madhaiza.
By Style REPORTER
The album was released a few months ago in the Scandinavian country.
The video was also done in Swedish and is being marketed via social media platforms and online music websites.
Speaking to The Standard Style, Chikutu, who fronts the Zimbabwe Traditional Unity Band (ZIMTU), said the video carries a message calling on young men to uphold moral uprightness.
"I released the video for the song Good Boy as I took the advisory role of sekuru (maternal uncle) in our culture. I encourage Zimbabweans, especially the young ones, to promote moral uprightness, love and ubuntu (humaneness) in their day-to-day lives," he said.
"Moreover, I am trying to sell Zimbabwe's traditional music in Sweden and at least promote cultural tourism between the two countries."
The multi-talented artiste is also the man behind the once-vibrant Zimbabwe Musical Festival Bira (Zimfeb), which attracted musicians from Sweden and other African nations as part of promoting Zimbabwean culture.
His other video songs include Macharangwanda, Zimbabwe and Akanaka off his previous albums.
Speaking on the death of Zimfeb, Chikutu bemoaned financial constraints and said he was confident of reviving the popular festival that saw a number of musicians travelling to Sweden for the festivals.
"Zimfeb is alive. Despite the financial constraints, I am currently mobilising money to secure tickets for the participants," he said.
"I am confident that very soon we will be back on track. I feel I am a cultural ambassador and I have to play my part in selling my home country overseas."
Currently, a programe dubbed Music Medicine Project is underway with the artiste facilitating workshops on storytelling and traditional dance music, among other artistic disciplines.