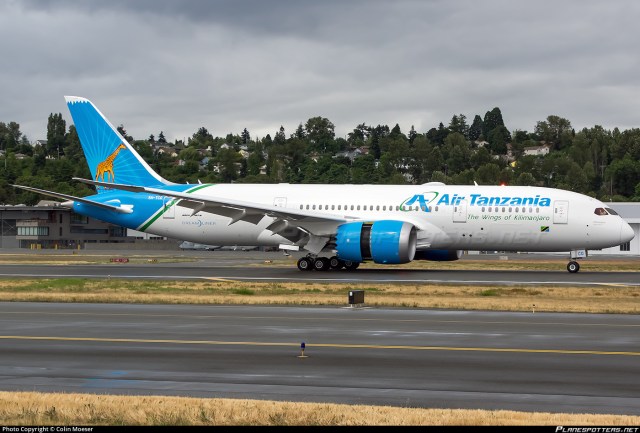 BY MISHMA CHAKANYUKA
Air Tanzanian says it sees growth opportunities in Zimbabwe despite the economic hardships, which the southern African country is going through.
The airline made a return to Harare on Friday after it had stopped operating flights to Dar es Salaam two decades ago.
"This will promote activities of business, tourism, agriculture and culture in both countries.
"It is our hope that this share flight will promote our strategies of the income increase and contribute to the economic growth of both countries," said Tanzania's Transport minister Isack Kamwele.
Environment, Tourism and Hospitality Industry minister Prisca Mupfumira said the route would boost tourism in the two countries.
"The historic relaunch is expected to open a whole chapter from an economic point of view as it enables our citizens to enjoy our diverse tourist attractions, which include Mt Kilimanjaro and Zanzibar in Tanzania and locally the majestic Victoria Falls and the Great Zimbabwe, as well as improved trade and commerce between the two countries," she said.
"This increased connectivity will make it easier for tourists around the world to visit these attractions for the benefit of our states."
Last month, Proflight Zambia announced the suspension of the Harare-Lusaka flights while RwandAir also discontinued ticketing services in bond currency citing challenges in the repatriation of funds.
Airlines operating in Zimbabwe are failing to repatriate more than $140 million stuck in the country, which is facing pressing foreign currency shortages.
Proflight, which resumed the Lusaka-Harare route last July flying four times a week, suspended the route from January 29.
RwandAir, on the other hand, joined British Airways in insisting on hard currency payments for tickets.
It began its flights between Kigali and Harare in April 2017 and also plied the Harare-Cape Town route.
Aviation-related tourism supports about 35 million jobs worldwide and contributes more than $800 billion to the global gross domestic product.
The industry body, International Air Transport Association, suggests that 7, 3 billion passengers will be travelling globally by 2034, which is more than double the 3,5 billion travelled by air in 2015.