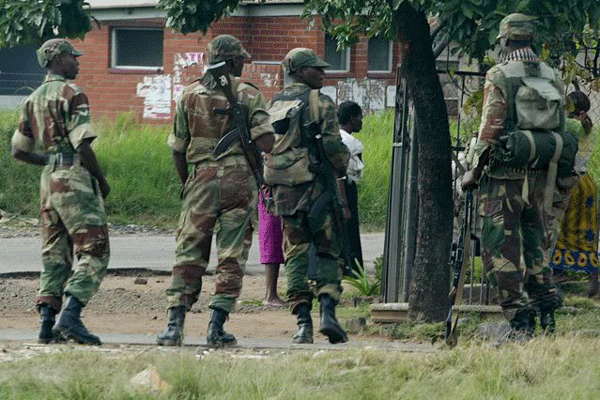 By Kuda Chideme
Zimbabwe's military has disposed of its stake in a $4 billion platinum joint venture with Russian investors, President Emmerson Mnangagwa, has said.
Mnangagwa revealed this in an interview with Bloomberg in Mozambique during the just-ended US-Africa Business Summit, where he sought to appease the Americans who are insisting on political reforms as a precondition for the scrapping of the Zimbabwe Democracy and Economic Recovery Act (Zidera).
The law specifically compels US executive directors of international financial institutions to oppose and vote against any extension of loans, credit, or guarantees to Zimbabwe, which is in desperate need of fresh credit lines to kickstart its ailing economy.
Recent reports suggested that the military's involvement has been the main reason why the project has failed to take off since it was commissioned in 2014 amid much fanfare as the then president, Robert Mugabe, sought to spite Washington by aligning with Moscow. The military, through the Zimbabwe Defence Industries, which is under sanctions, and Zimbabwe Mining Development Corporation (ZMDC) together hold 30% of the joint venture, known as Great Dyke Investments, through a company they control, Pen East (Pty) Ltd.
The Russian consortium consists of VI Holdings, Rostec and Vnesheconombank, while 20% is held by undisclosed Zimbabwean investors.
"They have moved out, we have removed the Zimbabwe Defence Forces. It is now owned by a private company," Mnangagwa said.
"We moved the army out, which had initially been part of the shareholding.
"So it is now 50/50, the other 50% is owned by the Russians and the other 50% by a local Zimbabwean company, which bought out the army." He did not give any further detail, only stating that the deal was consummated "a few weeks ago".
According to the company's feasibility study report, the mineral resource potential at the Great Dyke site is about 45 million ounces (1,400 t) of PGM, which is comparable with the largest deposits at the Bushveld area in South Africa, as well as with such deposits in the Norilsk ore region in Russia.
Zimbabwe is home to the world's second largest deposits of platinum, but the country's output remains depressed as companies find it difficult to set up and start operating because of a highly-volatile policy environment.
The Anglo American-owned Unki is one of three platinum miners already operating in the southern African nation.
Last year, the country scrapped local ownership laws which limited foreign shareholding in platinum and diamond ventures to 49% as part of mining sector reforms to help inject much-needed foreign capital.
In April, government hinted that two new investors would develop separate platinum mining projects in the mineral-rich Mhondoro-Ngezi area, in addition to Cypriot investor Karo Resources, which is already working on a $4,2 billion mining project in the same area.