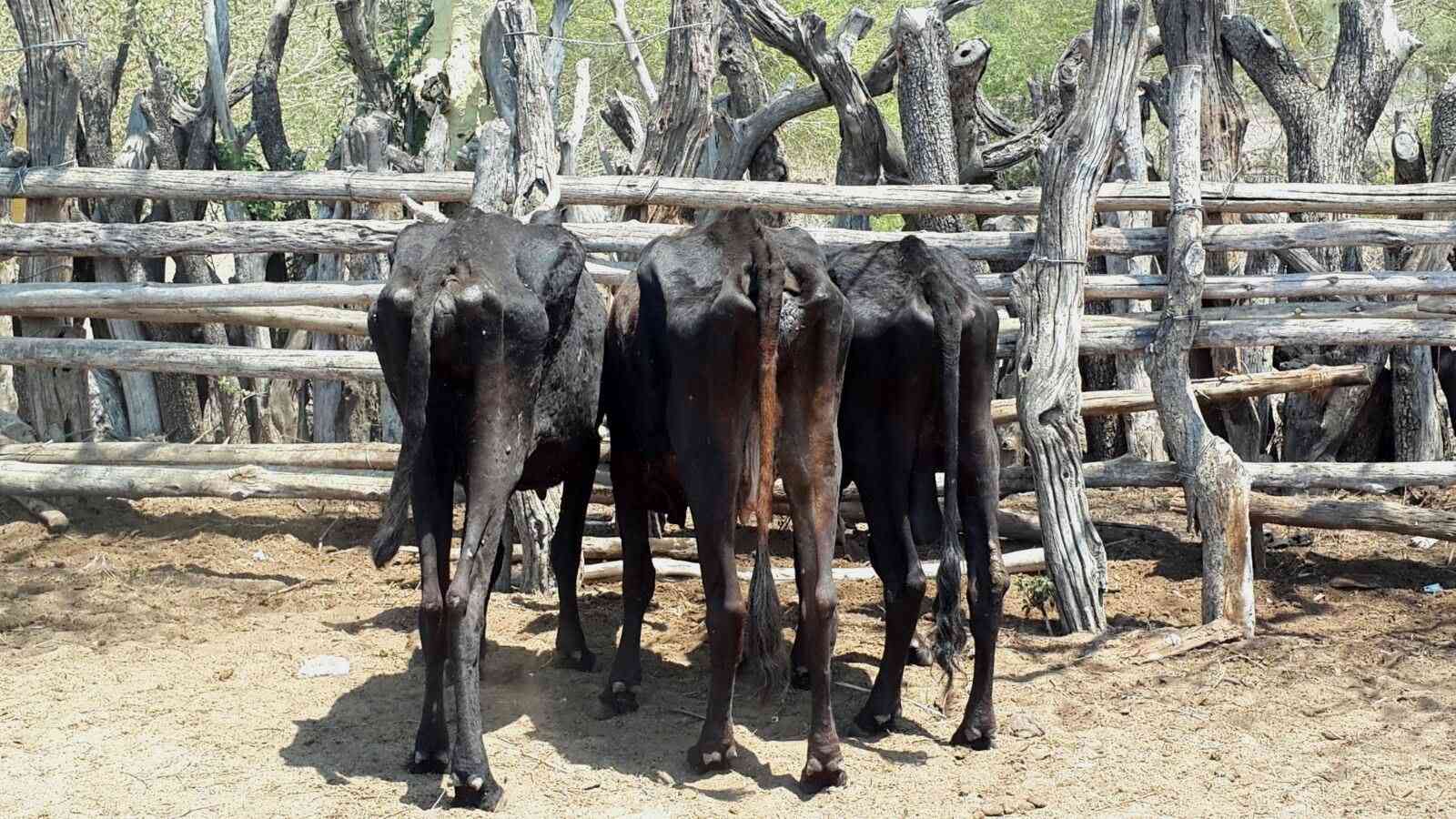 AS Zimbabwe braces for the potential return of El Niño, farmers have been urged to adequately prepare for irrigation mechanisms, intensify water harvesting, conserving and protecting wetlands to mitigate the effects.
El Niño is associated with increased temperatures and low rainfall, which can significantly impact agricultural productivity.
Previous El Niño droughts in the country led to significant losses in crop and livestock production, highlighting the importance of proactive measures.
Agriculture experts and farmers' union organisations told Standardbusiness that farmers across the country need to be prepared to navigate the challenges that come with this climate phenomenon.
"When there is no water it means farming is not there.
"Therefore, the implications of El Nino are beyond explanation," Zimbabwe Commercial Farmers' Union president Shadreck Makombe said.
"There is a need for farmers to plan accordingly. Wherever they can get little water they must harvest and keep it.
"On irrigation, farmers should also try to use drip irrigation where water is a scarce, and use any other means which preserve water.
"Farmers should also minimise watering plants early in the morning and late in the evening to avoid evaporation during the day as well as mulching. Commercial farming where there is no irrigation is a non-starter."
According to Famine Early Warning Systems Network's latest report, irregular rainfall will most likely negatively impact the planted area, in turn limiting the availability of agricultural labor opportunities and household access to income in late 2023 and early 2024.
Matabeleland North Department of Crop and Livestock Production livestock specialist Addmore Chikowha encouraged farmers to work together with agriculture extension officers and implement all advice given to them.
This, according to him, will reduce loss and ensure food security even in dire times.
"Put up stocks of hay and feed and do nutritive value-addition. Those with mopane trees should ensure that abundant mopane leaves are collected and stored for use at the peak of dry season," Chikowha said.
"Those with sorghum and other millet straws should have them milled and stored on bags or bunkers and these will be mixed with molasses and fed to ruminant livestock."
He urged people to avoid veld fires as they have an impact on animal's livelihood.
"History gives the expected future, we have come through these droughts and we have learnt that it should not come as a surprise, thus preparedness is key," Chikowha said.
Livestock specialist and farmer Mhlupheki Dube encouraged farmers to provide adequate water to their livestock as lack of drinking water has an impact on animals.
"As far as El Niño induced drought is concerned in the livestock sector, what farmers need to do is very simple. Drought has effects on livestock if there is very little available surface water or water for drinking for livestock," Dube said.
"Unavailability of water has more impact than unavailability of feed.
"In fact, animals will die because of lack of water much faster than they do from lack of feed. Farmers are therefore advised to find means of providing water to their animals.
"If it means moving animals to areas where there is water or if it means carrying water to the animals then they should do that.
"The bottom line is that they have to provide water for their animals. Animals do not have to go for long distances in search of water when they are actually struggling to get feed."
Dube added: "Farmers should prepare feed for their livestock so that during the peak of the dry season, they can then supplement.
"That means during the beginning of the rains farmers can then plant legume fodder that are drought tolerant that can grow and harvest and keep as feed for their livestock during the dry season.
"They can plant different kinds of legume fodder like velvet beans. The drought tolerant ones are the best; they might be able to give enough feed for the livestock. Farmers can de-stock or reduce the number of animals.
"They can remove non-productive animals: those that may have health issues or old animals because they are easily affected by drought, they are the ones that succumb to drought.
"Farmers can sell those old animals and replace with younger stock which resist drought or buy commercial feed or stock piles for the animals.
"Farmers can even buy small stocks like goats.
"Goats are not easily affected by drought as cattle are because goats are both browsers and grazers.
"In fact, they are about 70% browsers so they can survive on tree leaves and tree pods and so on."
The local agricultural sector remains a key driver of national gross domestic product.
However, the sector is heavily exposed to climatic conditions due to high dependence on rain-fed farming.
Related Topics