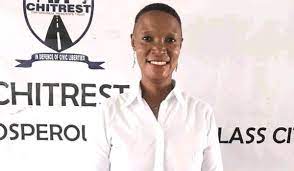 BY TAFADZWA KACHIKO
ZANU PF has not repaired a perimetre wall of a school in St Mary's, Chitungwiza that it pulled down to create safe passage for President Emmerson Mnangagwa's entourage for a recent star rally.
Mnangagwa was at Chaminuka Primary School on March 23 drumming up support for the ruling party candidate Nobert Jinjika who lost to the Citizens Coalition for Change's (CCCs) Unganai Tarusenga in the by-election.
Four sections of the perimeter wall of the Chitungwiza council run school was destroyed to pave way for Mnangagwa and other top party officials including ministers.
One of the openings was reserved for party supporters.
A visit to the school yesterday showed that the precast wall has not been repaired, something that has outraged parents.
"The party requested to open parts of the durawall meaning that there was an agreement that it was going to help close the openings. But now time has lapsed and there is no action taken. This is worrying us because the school premises need to be secure," said Moses Tavaziva, a parent with a child at the school.
"Every venue is booked for, even an open space. We also expect that at schools. The ruling party should understand. We expected it to come and assist the school but instead it destroyed it. It should have just given the school money for the wall to be repaired.
"There is property which needs to be protected. If the school is to hire people to guard this would need money. Right now we are being told that the school would request US$2 from each learner to close the wall. All this comes back to parents who don't have the money."
Another parent Brighton Mazhindu said: "Politics should stay away from school yards. The case of Chaminuka Primary School is a sad one as everyone is now afraid to confront the ruling party to repair the school's durawall."
Chaminuka's School Development Committee chair Washington Gaga referred The Standard to the headmaster Chireka Chireka when contacted for comment. Chireka refused to comment.
Chitungwiza Municipality's spokesperson Lovemore Meya was non-committal saying he needed to check with his superiors for finer detail.
But Chitungwiza Residents Trust director Alice Kuveya condemned Zanu PF for destroying school property.
"We can't allow politicians to come and destroy our properties and go back to Harare. The rally organisers must be given a deadline to repair the durawall," Kuveya said.
The Zanu PF losing candidate said the ruling party would fix the wall.
"The school can't be given money. This was the construction of the party which organised the rally. Zanu PF is still going to repair the wall. It's the organising committee's responsibility. It will simply go and repair. It doesn't require someone's money, it's a party issue. Even myself, I can't fork out my money unless I offer to do the service for the party," Jinjika said.
In 2018, Masvingo High Court judge, Justice Joseph Mafusire barred Zanu PF from using school premises for rallies and parading learners at political gatherings following an application by legislative watchdogVeritas on behalf of the Amalgamated Rural Teachers Union of Zimbabwe (Artuz).
Related Topics