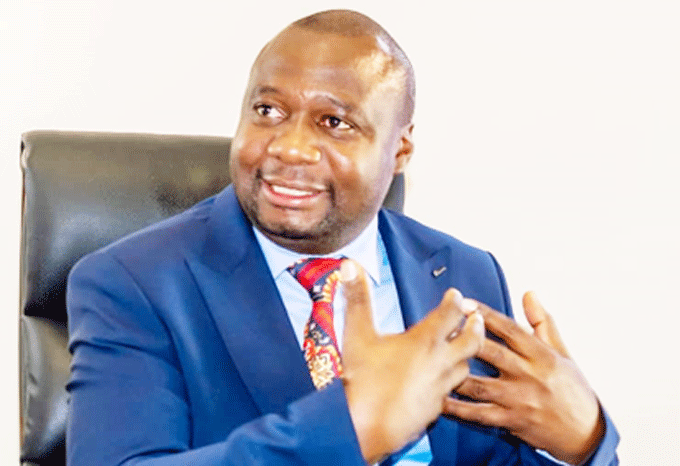 By Takemore Mazuruse
LOCAL businessman and CEO of diversified business enterprise Bullion Group Persistence Gwanyanya was on Thursday named among the Top 20 Young CEOs in Zimbabwe, 2022 at the CEO Roundtable seminar held in Bulawayo.
Gwanyanya, who is also a member of the Reserve Bank of Zimbabwe Monetary Policy Committee, continues to hit milestones.
Speaking to Standard Style, Gwanyanya said he was encouraged by the recognition coming his way as well as that of the Bullion Group.
"Bullion Group is all about fostering excellence and productivity and we are happy to be getting such honour and recognition for our exploits in the industry," Gwanyanya said.
"Our pay-off line emphasise intergenerational wealth creation and we are doing all it takes to entrench the right mindset and guarantee maximum output in all our endeavours.
"The individual honours as well as the organizational accolades all encourage us to do more and do better."
The CEO Roundatble award comes as a big plus for the businessman whose Bullion Group has also got presence in South Africa, Botswana and Zambia.
"We are a diversified group running the most sought-after consortiums in the region namely Bullion Leaf Zimbabwe, Bullion Leaf Exports, Bullion Commodities International, Bullion Health Care, Bullion Technologies, Bullion Construction, Bullion Marketing and Logistics, Bullion International Traders (SA), Bullion Commodities (Zambia), Percycon Advisory Services as well as Percycon Global Fund Managers (SA)," he said.
"Our thrust is to contribute to the economic well-being of Zimbabwe and the region and we are highly encouraged by the continued growth and the accolades coming our way in recognition of our milestones."
"One of the key factors to the awards is my vernacular communication of financial and economic issues in the print and electronic media in Zimbabwe," Gwanyanya said.
"I run a programme called Business Breakfast Show weekly on National FM every Tuesday and Thursday.
"The programme is meant to simplify economic and financial issues for the benefit of persons who may be limited in their appreciation of impact on daily lives of such disciplines, in Zimbabwe and the rest of the World."
To date, the programme is receiving tremendous support and Gwanyanyahas recently introduced his Facebook (Metaverse) page to effectively disseminate information about global, regional and local economic developments as well as geo-political developments thereon.
"Barely few months after its formation, the Metaverse Facebook page has attracted more than 15 000 followers," Gwanyanya said.
Under the leadership of Gwanyanya, Bullion Group won the Midlands and Masvingo Provisional Environmental, Responsible Business, Excellence in Community Education Support Award by Corporate Social Responsibility Network Zimbabwe in partnership with the Environmental Management Agency in 2020.
Related Topics