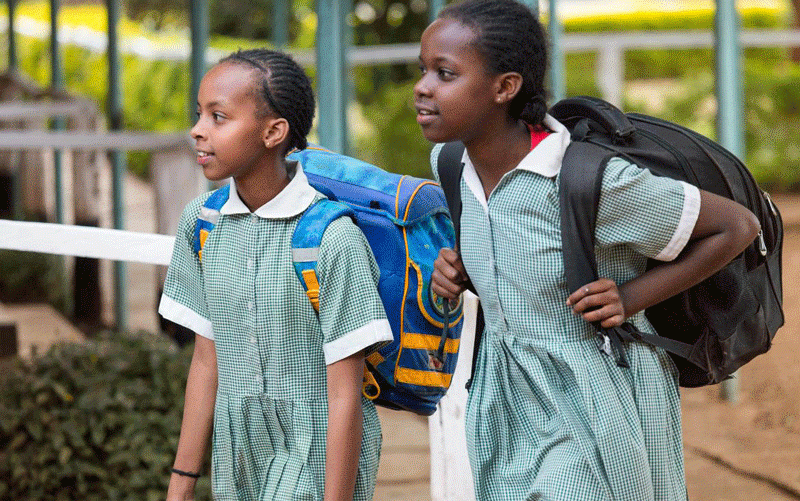 IT is so unfortunate, and such a pity that in life it is the innocent and the vulnerable who always bear the brunt in tough times.
As schools opened this week we heard that kids who undoubtedly have been keen to return to the desk for their First Term were being sent home because their fees had not been paid. The fees for some of the hapless pupils have not been paid for many terms past, making the situation even grimmer for dozens of the learners.
Government says no learner should be sent back home for failing to pay fees: But schools cannot operate without income from the fees, and most parents can no longer afford to pay fees for their children owing to poverty, while government is hardly affording to assist the vulnerable in our society due to its tattered social safety nets and its own penury.
This is unprecedented for a country that was middle income class about three decades ago. To then imagine that the country hopes to attain an upper middle income status in eight years' time is quite a wild fallacy.
The sticking situation in schools clearly speaks to the dire levels of poverty citizens currently face given that more than three quarters of the population is experiencing serious poverty at a time everything, from the economy to climate, seems to be conspiring against the nation.
The sticking situation in our schools clearly tells us that poverty is real in Zimbabwe and the country has really sunk to unsustainably low depths. The country's poverty levels are dangerous. And the Zimbabwe National Statistics Agency (ZimStat) figures have been attesting this calamitous predicament.
For example, as of October 2022 ZimStat revealed that the food poverty line (the amount of money that an individual requires to afford the minimum required daily energy intake of 2 100 calories) for one person was $21 455, while the total consumption poverty line (TCPL) for the same person stood at $28 144.
"If an individual does not consume more than the TCPL, he or she is deemed poor," says ZimStat. And this is the reality in Zimbabwe, considering that an average family has more than five individuals who most certainly depend of one or two members of that family for their survival.
Given this state of affairs, we sincerely appeal to those stirring the Zimbabwean ship to seriously consider creating a conducive environment for individuals to be able to decently sustain themselves so that they can at least afford simple basics like food and sending their kids to school.
True, nyika inovakwa nevene vayo (a country is built by its own people), but Zimbabweans can only be able to do so if they access the means to build their nation. But barely able to keep their heads above the sea of poverty it makes it quite difficult for the majority of nationals to make any meaningful contribution to the country's development.
The country is indeed open for business, but when those currently doing business in the country appear to be looting all the key national resources that are supposed to help Zimbabweans build their country, it makes it double difficult for nationals to participate in national development.
No one can even believe Zimbabwe is an agro-based economy because its people have no means to till the land which supposedly belongs to them. They have no means because they have no access to capital given that they are too poor to access it and their guarantor, the government, is sinking in its own poverty owing to corruption gnawing its very fabric.
Related Topics