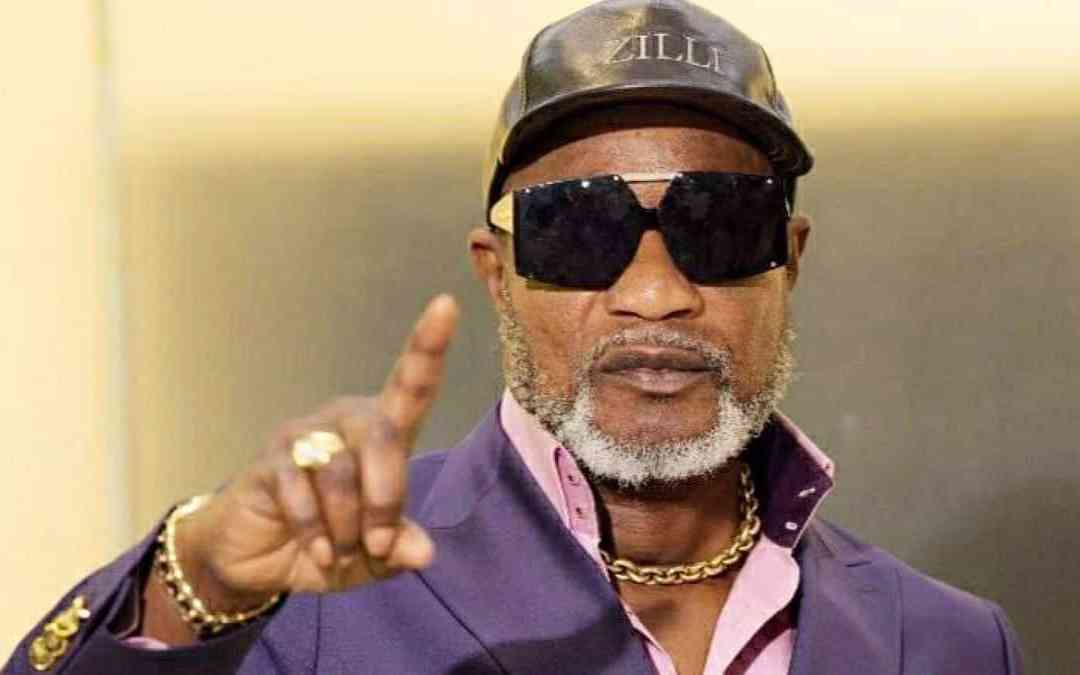 NIGERIAN top gospel musician Ada Ogochukwu Ehi, simply known by her stage name as Ada, is billed to perform at Harare International Conference Centre on May 6.
Gateway Stream Music, a local entertainment company that is a subsidiary of Rainbow Tourism Group, is behind the show.
On Independence Day, another Nigerian singer Gift Ugochi Christopher, who is popularly known as Minister GUC, was in the country and performed at Belgravia Sports Club in Harare, courtesy of SetUp Events.
Another foreign act, South African music star Makhadzi performed at the Manicaland Motoring Club in Mutare on April 8, but sadly, the show took an unexpected turn when fans started throwing missiles (bottles) on stage, cutting her set short.
Popular Congolese rhumba artiste, Koffi Olomide performed below expectations on April 15 at the highly-publicised African Explosion concert held at The Odyssey in the gold mining town of Kadoma.
His lacklustre performance left many fans disappointed.
The apparent stampede for foreign artistes has, however, prompted several artistes to complain that local music promoters are giving international artistes preferential treatment, yet some of these visitors perform dismally.
There have also been complaints that the foreign artistes usually strike gold in terms of their payments during performances in Zimbabwe and return home with healthy bank balances at the expense of local talent.
There have been serious concerns and debate about how local artistes should be treated when they share the stage with their foreign counterparts.
NewsDay Life & Style followed the recent conversation on social media Facebook where some creatives expressed mixed feelings as the relationship between local music promoters and musicians continued to quote controversy.
Below are some of the titbits from the discussions:
Alfred "Sabhuku Nenguwo"
"A foreign artiste with one hit song can land in Zimbabwe and get royalty treatment, while the local ones with multiple hits here get peanuts is just disturbing. The majority of Zimbos think art, creativity and anything of the arts related is a joke, therefore, they want you to work on their terms and pay peanuts. The biggest culprits are music show promoters. They think promotional material falls from the sky to your laptop and they should get it at ridiculously low prices."
Arts promoter Plot Mhako
"The world has become a global stage and local artistes need to make every effort to take their music beyond Zimbabwe. What you just shared (Sabhuku Nenguwo) is what happens when the value of the local artist is seen in the same manner as the 'bond note' currency. The bond-note cannot buy outside the country and no one will roll the red-carpet for it. I hope you get what I mean.
"But the rand (South Africa currency) and United States dollar have respect both at home and beyond. So, simply I am saying, an artist like Vee or Mampi from Botswana and Zambia can come to Zimbabwe and be a star before native Zimbabweans, but the same cannot happen for some of the big local artistes. Why?
"It is in the value, perceived value and reality. The marketing, packaging, mindset, and level of music reach. What we are witnessing now is a direct result of an industry that got too comfortable with local hype and lacked ambition to be exportable.
"We have the talent, but that is not good enough. Next month we have two big Nigerian gospel artists coming to Zimbabwe on different dates. They will get the red carpet and they will get more and fill up too.
"Can the local artiste get the same in Zambia even at home in Zimbabwe? How often do you see Zimbabwean artistes getting interviews in South Africa or Botswana even on some little-known community radio station?
"But when a South African artiste comes to Zimbabwe they can be on all major stations. Promoters will pay and give the value one commands and if they have too many choices from similar artistes they will pay even less. Those who stand-out will be able to bargain more. I bet Cassper Nyovest (South African raper), Davido (Nigerian singer) and Diamond Platnumz (Tanzanian musician) get the re-carpet treatment at home and abroad."
Arts promoter Benard Chambati
"The problem starts with fans who do not appreciate local artistes, besides the big artistes only. Saka wakaunza local artiste nemari dzavari kuda, normally it's a loss. Havana crowd racho, asi foreign artist the charges are reasonable wodzora mari (engaging local artiste with what they are charging normally it will be a loss to the promoter since they don't attract good crowds, but they can make a profit with foreign artistes)."
Dreamstone TheBrand
"If Baba Harare, for example, produces an Africa/international hit song. If he travels to South Africa or Botswana or any other African country, he is likely to get royal treatment. Value put on a musician depends on the reach of his music, even that one song ... that is how the music industry works.
Related Topics