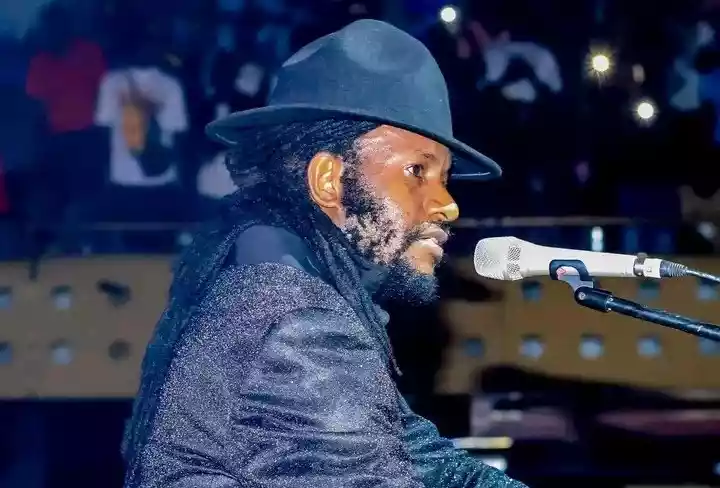 THERE is no stopping Zimbabwe's dancehall president Winky D, whose imprint now straddles the globe after getting recognition from the home of dancehall music, Jamaica.
He is the Bob Marley of Zimbabwe, relatable to everyone, especially the ghetto whose struggles he highlights in the hard-hitting lyrics of his hits that seem to capture the imagination of the nation.
Over the years, Winky D has proved to be a cut above the rest, raising the Zimdancehall flag high, getting recognition both locally and on the international stage.
The Mafirakureva hitmaker has continued to solidify his legacy as one of the continent's finest artistes of his generation. Recognition in the form of awards has naturally followed.
In January this year, he bagged the Best Male Artist in Southern Africa gong at the prestigious All Africa Music Awards (AFRIMA) held in Senegal for his hit track Happy Again.
Also dubbed the Teranga Edition, the AFRIMA celebrates and promotes a variety of the continent's cutting-edge music genres and musicians.
On Thursday, Winky D was crowned the Best African Dancehall Entertainer at the prestigious International Reggae and World Music Awards (IRAWMA) held at the Pegasus Hotel in Kingston, Jamaica.
The Gafa hitmaker outclassed some of Africa's dancehall heavyweights in the name of Patoranking from Nigeria, Shatta Wale and Stone Bwoy (all from Ghana) and Star Zee from Sierra Leone.
The award came at a time when Winky D is being persecuted for singing against societal evils.
In 2021, Winky D was adjudged the Best African Dancehall Entertainer of The Year at the same awards ceremony.
This year's 40th edition of the awards (IRAWMA), which was held under the theme Reggae Rise saluted dancehall music and its monumental contribution to the evolution of Jamaican music over the last 50 years.
According to the awards organisers, this year's edition received 135 nominees for the 32 categories.
Winky D's message for the award
Blessed MaGafa worldwide. Thank you for your unwavering support which has seen us winning the Best African Dancehall Entertainer of the Year at the Jamaican 40th International Reggae and World Music Awards (IRAWMA).
Being recognised by our wider music community reaffirms the universal nature of heartfelt music and its unshaken ability to bring humanity together regardless of diverse beliefs and superficial differences.
This award is particularly poignant as it has been presented to us during a period of intense challenges and adversity. Thank you and may the music continue its mission to educate, uplift, heal and inspire.
Profile
Birth name: Wallace Chirumiko
Born: February 1,1983
Occupation: Musician
Origin: Kambuzuma, Harare
Genres: Dancehall, reggae,
Marital status: Married
Nicknames: The Big Man, Dancehall Igwe, Gaffa, Ninja President, Professor, Extraterrestrial, Gombwe
Early Life
Winky D was born in Kambuzuma, Harare, Zimbabwe. As he liked music at an early stage, he started listening to reggae music at the age of eight. He would spend time searching for and collecting audio tapes and records so that he could listen to reggae music.
Winky D attended his primary and secondary school in Harare. He learnt at Rukudzo Primary School and later on at Kambuzuma High School.
When he was a teenager, Winky D started performing at small functions and concerts. At the age of 16, he performed at Getto Lane Clashes, a DJs battle that identified the untapped talent in Winky D.
After some time, he was nicknamed Wicked Deejay, which was shortened as Winky D. He is said to have been given that nickname because of his powerful music message.
In his early days, Winky D's lyrics were explicit, raving about violence and immoralities. However, from 2013, his music took a shift and started to encourage youths to stop taking drugs.
He was also a presenter for the Rockers Vibes programme that was an all-reggae programme, together with Trevor Hall.
Early discography
Head Ina War, Nuh Talk, Where You Come From, Igo Figo, Babylon, Battle For the Future, Dem No Wrong, The Ghetto, Down Ina The Ghetto, For The Benjamins, Girl Dem Plenty, Ghetto Sufferation, Ina the Dark, No life in Bed, Buss di Shot (featuring Guspy Warrior), Controversy, Musarova BigMan and Green Lyk Mi Garden, Taitirana (featuring Ninja Lipsy) and Ninja Summer, View Mirror, Munhu weNyama (featuring Freeman).
Other hit songs
Extraterrestrial, Gafa Party (Toi-Toi), Panorwadza Moyo (featuring Oliver Mtukudzi), Gombwe, Highway Code, Ngirozi (featuring Vabati VaJehova), My Woman (featuring Beenie Man), Sekai, Ijipita, Njema, Area 51.
Part of the albums
Gafa Life Kickstape (2015)
Gafa Futi (2016)
Gombwe: ChiExtra (2018)
Njema (2019)
Eureka Eureka (2022)
Other notable awards
Best Album Igofigo and People's Choice Award at National Arts Merit Awards (2010)
Best Live Performer Award -at Zimdancehall Awards (2015)
People's Choice Award at National Arts Merit Awards (2020)
Best Dancehall Artist at the 2020 African Entertainment Awards USA.
Best African Dancehall Entertainer at the International Reggae and World Music Awards.
Best Album (Njema) at Zimdancehall Awards (2020)
Related Topics