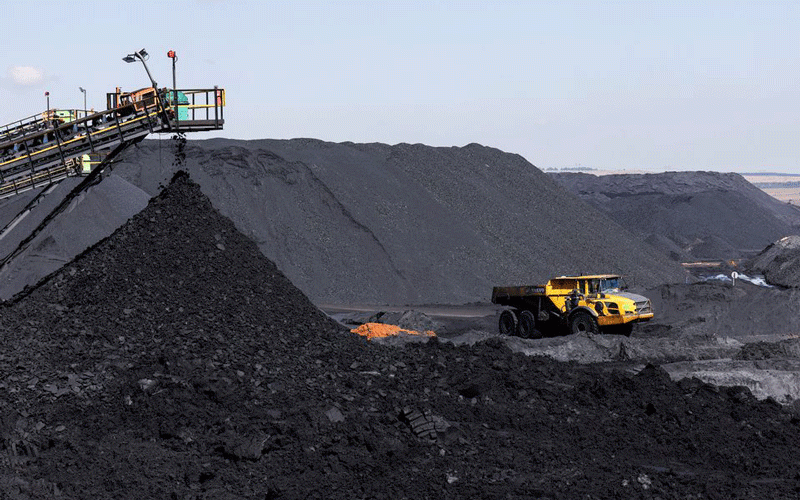 LONDON Stock Exchange-listed Contango Holdings Plc has signed a Memorandum of Understanding (MoU) with a multinational company on the Muchesu coal project also known as Lubu Project. Contango is spearheading the development of Lubu coal project in Hwange, Matabeleland North province.
The MoU outlines a framework for coking coal and coke. In a statement, Contango revealed that the latest development followed site visits and a preliminary analysis of a 50kg sample of Muchesu-washed coking-coal.
"The intention is to undertake a stage-gated due diligence exercise, which will look at all aspects that would underpin either a coking-coal offtake agreement or the possibility of establishing a coking plant adjacent to the Muchesu Mine," it said. "Based on current timelines, the company would aim to conclude the first phase (concept/pre-feasibility) of the due diligence exercise in the first quarter of 2023 after which a decision will be made if, and how best, to proceed to the subsequent phases."
Earlier this year, the company said it aimed to produce 100 000 tonnes of washed coal per month while ramping its target to 300 000 for 2023. Contango Holdings chief executive officer Carl Esprey said: "The signing of this MoU is material for Contango.
The multinational is a big firm. I believe their interest in the Muchesu Coal Project is a testament to its desirable characteristics, both in terms of scale and coal quality.
"The due diligence process is underway, and one of the first steps has been to deliver a one tonne coking-coal sample to the multi-national company for further testing."
He said there were ongoing discussions on the possibility of a partnership in the establishment of coke batteries.
"Given that Muchesu has a two billion tonne resource, there is plenty of scope for multiple offtakes across our whole suite of coal products," Esprey said. Last year, Contango said it was in preliminary talks with a potential partner with "a sizable footprint in Zimbabwe and is planning to construct a US$1 billion carbon steel plant in the country".
Related Topics