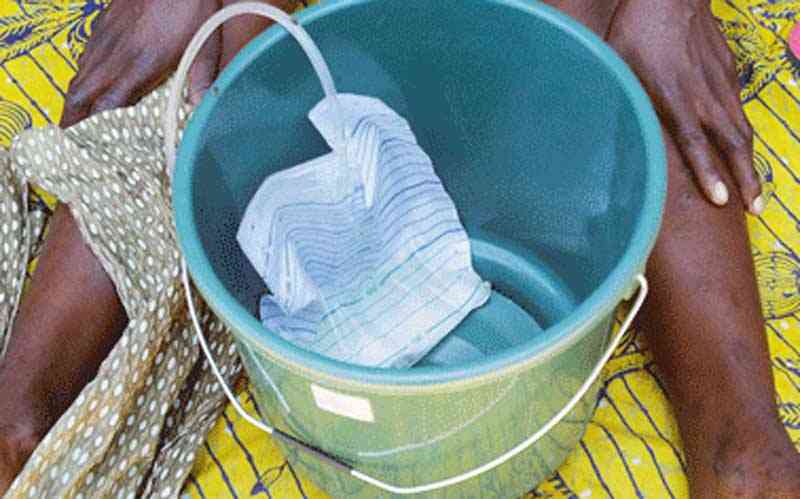 Thirty-two-year old Tendai Chimana from Manicaland province's Birchenough Bridge felt her world crumble in 2003 when she lost her baby, which was her second loss.
But she was yet to witness another challenge as she developed an uncomfortable health condition of a loose bladder.
The condition, known as obstetric fistula, confined Chimana to her house as she was not comfortable meeting other people.
"This was the worst time of my life," Chimana said.
"I lived uncomfortably.
"I would feel myself stinking and wondered what the next person was smelling.
"I ended up staying at home. I could not even attend funerals."
Obsteric fistula is a hole in the birth canal caused by obstructed labour.
The pressure caused by the obstructed labour damages the tissue of the internal passages of the bladder and/or rectum.
World Health Organisation (WHO) statistics show that each year between 50 000 and 100 000 women worldwide are affected by obstetric fistula.
Women who experience obstetric fistula suffer constant incontinence, shame, social segregation and health problems, the WHO says.
Chimana had challenges during her first pregnancy where the baby died a few days after birth due to complications she had during labour.
As fate would have it, her second baby was stillborn.
According to the United Nations Population Fund (UNFPA) in about 90% of obstetric fistula cases, the baby does not survive, which means the mother has to deal with the devastating internal injuries on top of her loss.
Obstructed labour accounts for up to 6% of all maternal deaths, statistics from WHO show.
Soon after her loss, Chimana encountered the horrible challenge of urinary incontinence and she was continuously leaking urine such that she had to limit her movements.
She lost all confidence.
The UNFPA says fistula can usually be repaired with reconstructive surgery.
However, most women suffering from the condition do not know about the treatment available, while some cannot afford the treatment costs.
Chimana said she sought treatment a number of times, but was deterred by the fees.
"At one time I was told we needed US$2 500 for me to be operated on and we just could not afford it," she said.
"I resigned to fate, but I kept the faith that one day a better solution would come."
Luckily, grace located her in 2018 as she got to know of a programme to treat women who had a condition like hers.
"A lady who knew my condition heard news that there was help being given to people like me," she said.
"She rushed to my place and told me the good news and directed that I should see our village health worker for more information.
"I was told there was an operation for people with obstetric fistula at Chinhoyi Hospital and I gave confirmation that I was interested."
"I went prepared for what would come my way, and I was hopeful that I would return home a different person."
Chimana said she saw hundreds of women with the same condition at Chinhoyi Hospital seeking treatment.
Chimana said it was then that she decided she would be an advocate for women in a similar predicament.
She has assisted at least eight women suffering from the same condition in her village.
She has also understood the need for good hygiene.
"I would bathe up to seven times in a day and had bought some baby blankets to use during the night so I would wake up around three times a night to change the blankets," she said.
Luck has always been with her as her husband understood her very well and supported her in dealing with her condition for some time.
He married a second wife after they had discovered having children was not going to be easy.
The two wives live like sisters and the family now has five children born from her husband's second marriage.
In 2003, the UNFPA and its partners launched the Global Campaign to End Fistula to redress the unacceptable human rights and equity dimensions of obstetric fistula.
In Sub-Saharan African countries, it is estimated that obstetric fistula occurs in one to threee of every 1000 deliveries.
Consultant obstetrician and gynaecologist Mervyn Venge said having obstetric fistula did not mean one could not have children.
Venge, however, said complications associated with the condition made it impossible to conceive without difficulty.
"Obstetric fistula has social connotations as well as physical health issues associated with it because a person is continuously leaking urine, which leads to urinary tract infections as well as other likely reactions," Venge said.
"They can develop dermatitis (skin irritation) as a result of being continuously wet, the area becomes discoloured.
"They lose confidence making it difficult to engage in sexual relations.
"Partners also find it difficult to adjust."
"It can be treated if done early. It doesn't mean they cannot have children as obstetric fistula is not directly linked to sub fertility."
A 2021 Amnesty International report titled: 'I never thought I could get healed from this': Barriers to treatment and human rights abuses against women and girls with obstetric fistula in Zimbabwe, said although the condition was established as a public health intervention in 2015, access to maternal healthcare which could prevent it has remained limited to many women and girls.
It said: "the government of Zimbabwe has failed to uphold sexual and reproductive health rights and the rights to equality and privacy and to be free from torture and other ill-treatment of women and girls."
The report said the trauma of obstetric fistula was exacerbated by the lack of information about the causes and treatment of the condition and on-going difficulties accessing post-natal health services and treatment for maternal injuries due to Zimbabwe's poor healthcare system.
"In 11 cases that the organisation came across, women who had been medically diagnosed with obstetric fistula shared experiences of severe abuse and suffering during labour, including at the hands of their in-laws," the report said.
"In most of these cases, a home birth began in the marital home under the authority of older women who were untrained to deal with complications, and in some cases, were reported to have been violent and abusive.
"In Zimbabwe, the actual rate of obstetric fistula is not known, but the latest Multiple Indicator Cluster Survey from 2019 indicates that the country's maternal mortality ratio is among the highest in the world, suggesting a devastating prevalence and incidence rate of maternal morbidities, such as obstetric fistula in the country."
Related Topics