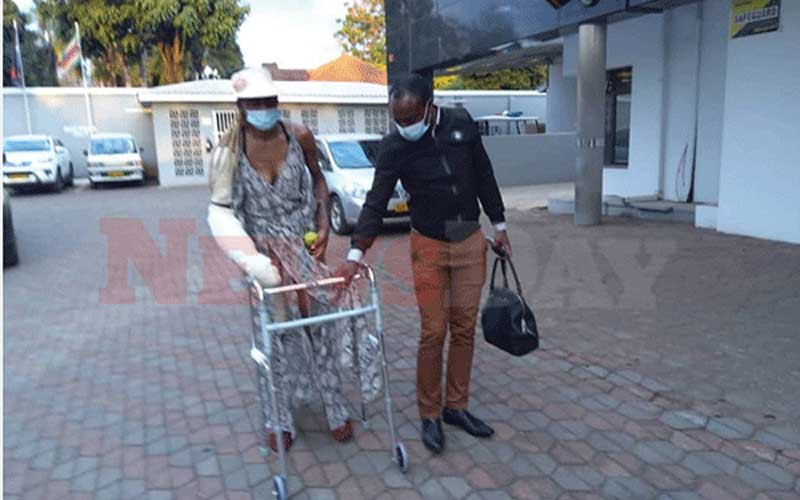 THE trial of Vice-President Constantino Chiwenga's estranged wife Marry Mubaiwa on an attempted murder charge, failed to kick off yesterday after she fell sick and vomited in the dock.
Her lawyer Beatrice Mtetwa then asked for postponement of the matter to March 13, but State prosecutor Lancelot Mutsokoti insisted on going to trial saying he had to call off his official leave to prosecute the matter.
Mtetwa said Mubaiwa was not fit to stand trial, but had no medical affidavit to support her argument.
"She is not fit to stand trial. You said a medical report is required, but she does not have the medical report because the doctors are afraid of VP Chiwenga, who happens to be the Health minister. Look, she is sleeping in the dock. You can have physical inspection of the dock and if you're quite happy to see her as being fit, then we can proceed to trial. This is not our creation," Mtetwa said.
"We have a judgment concerning that a fair trial includes accused persons being in a state of mind that allows him or her to concentrate. Ironically, the case law involved the same accused where your brother magistrate Ngoni Nduna insisted she goes through a trial when she is unwell, and this is a breach to the right to a fair trial.
"She cannot follow the proceedings. With due respect it is a clear breach of the Constitution which requires that there be equality for the law as section 56 of the Constitution states," Mtetwa told Harare magistrate Florence Chakanyuka.
The matter was remanded to today for trial.
The State had brought three witnesses who are Chiwenga's aides.
Mubaiwa is accused of trying to kill Chiwenga at a private South African hospital, at a time when he was battling for life.
She had her application challenging jurisdiction dismissed by Chakanyuka.
Related Topics